It's November and that means… Fall recipes!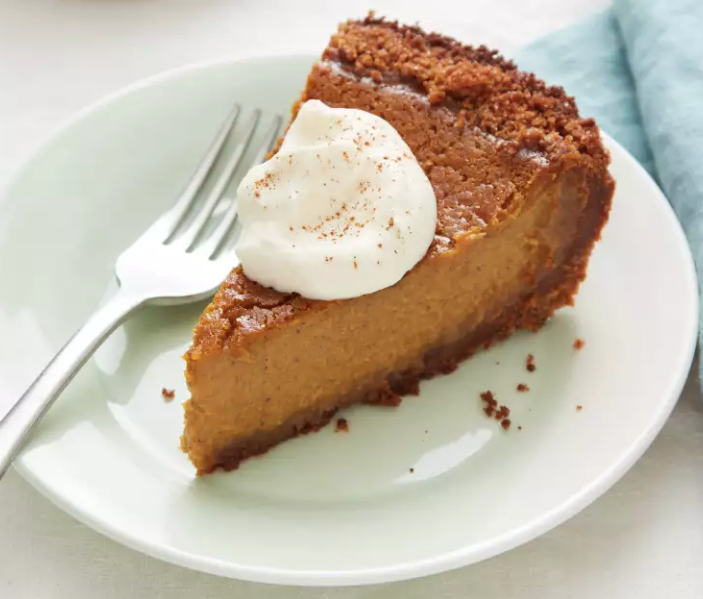 Holidays are all about family, friends and most importantly, food. With Thanksgiving just around the corner, it's time to start prepping some of your favorite dishes- but with a twist! This year, why not make it a 'Danksgiving'? Pumpkin pie has always been a Thanksgiving staple, but thanks to La Vida Verde's Super Cookie cannabis crust, this traditional treat is about to elevate your holiday.
Serves: 10
To Make Crust:
WHAT YOU NEED:
1 ½ Cup – Ground Graham Crackers
1 Bag – La Vida Verde Lemon Pie Super Cookies
6 TBSP – Melted Butter
⅓ Cup – Sugar
WHAT TO DO:
1. Mix graham cracker crumbs, sugar, melted butter or margarine, and Super Cookies until well blended. Press mixture into an 8 or 9 inch pie plate.
2. Bake at 375 degrees F (190 degrees C) for 7 minutes. Cool.
To Make Filling:
WHAT YOU NEED:
One 15-ounce can unsweetened pure pumpkin puree (about 2 cups)
3/4 cup packed light brown sugar
3 eggs, lightly beaten
1 1/4 cups half-and-half
1 1/2 teaspoons ground cinnamon
1/2 teaspoon salt
1/2 teaspoon ground ginger
1/2 teaspoon ground allspice
1/4 teaspoon freshly ground nutmeg
WHAT TO DO:
1. While the pie shell is cooling make the filling. In a large bowl, whisk together the pumpkin, brown sugar, eggs, half-and-half, spices, and salt until smooth. Pour in the filling.
2. Bake on the lower oven rack until the edges of the filling are set but the center is still slightly loose, about 50 to 60 minutes. (If the edges get very dark, cover them with aluminum foil.) Cool on a rack. Serve room temperature or slightly warm.