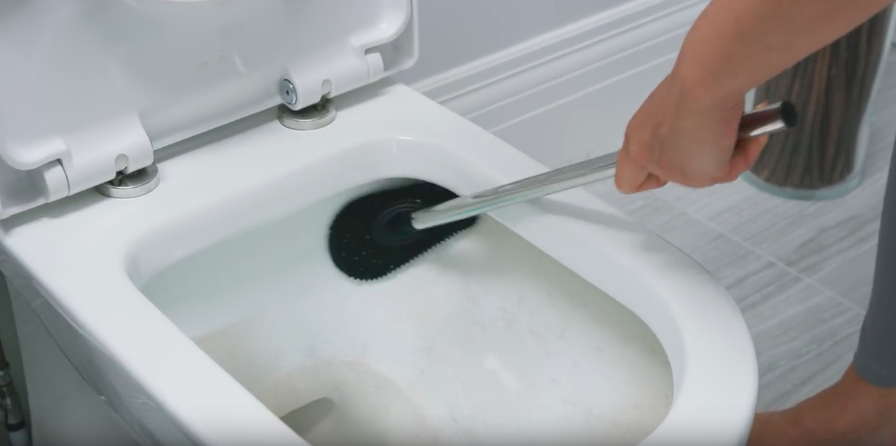 LOOEEGEE is the incredible hygienic solution for a clean toilet bowl from Better Living.
With it's innovative, non-stick and flexible silicone pad, designed with 30 micro squeegee blades, it will save you time and effort. Do not fear, no bleach or unnecessary scrubbing.
The Non-stick silicone squeegee wipes your toilet clean and repels bacteria.
The water repellent silicone prevents drips and bacteria build-up in the holder.
The flexible blade easily cleans under the rime and other hard to reach places.
Rust-proof, the stainless-steel handle will not tarnish.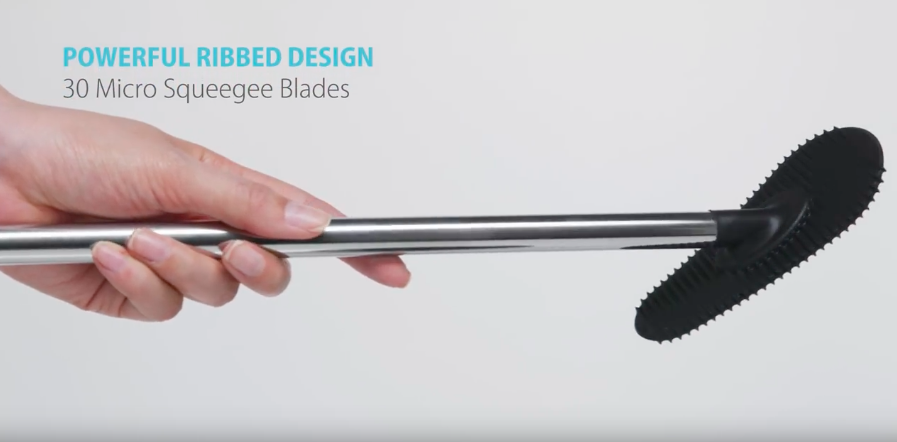 There are no more dirty bristles, germs or drips with the LOOEEGEE Hygienic Toilet Squeegee. And even better, it comes with a 5 year warranty.
LOOEEZ is also on our must-have bathroom item list. The patented 6-blade rubber helix head provides an easier and more effective way to clean the smooth curved surface of your bowl. When you eliminate the dirty bristles, you eliminate germs and dripping!
Antimicrobial – ZEOMIC, a safe silver-base inorganic additive inhibits the growth of bacteria and eliminates odours caused by germs.
Powerful blade design – 6 blade helix head maintains contact with bowl to quickly clean, with less effort.
Quick drying – water repellent rubber prevents drips and bacteria build-up.
Long lasting – Durable rubber outlasts a regular bristle brush, saving you money.
Easy reaching – Flexible rubber blades easily clean under the rim and other hard to reach areas.
5 year warranty.