How many people do you know who eat out for lunch everyday? Lunch break calls and they're spending anywhere from $10-$30 a day on processed fast food. That means $5,000-$10,000 of your annual income is going to lunching out, which most likely causes you indigestion!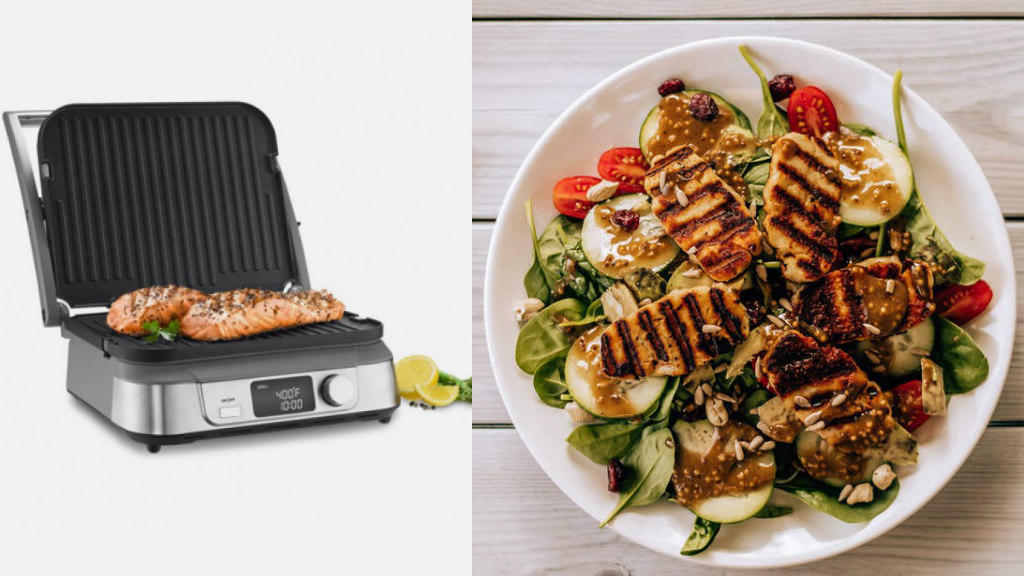 But, what if you could save that money and eat healthy? Just in time for all of your New Year's Resolution diets… LATF is featuring must-have items for at-home and the office that will change your routine for the better.
First up, Cuisinart's GRIDDLER® FIVE. It is a game changer.
Cuisinart redesigned the iconic Griddler® with sleek, contemporary styling. Easy-to-use, it has 5-in-1 cooking options, the GR-5 has an LCD display, user-friendly digital controls, a sear function and more.
One of the biggest headaches we came across with other portable grilling items was washing it. You have to take the entire machine to the sink and try to not splash water, while also simultaneously trying not get the electrical chord wet.
*Sigh of relief* – The Griddler's floating cover and reversible plates are easily removable, transforming the Griddler® FIVE from grill to griddle, making it an indispensable partner in the kitchen!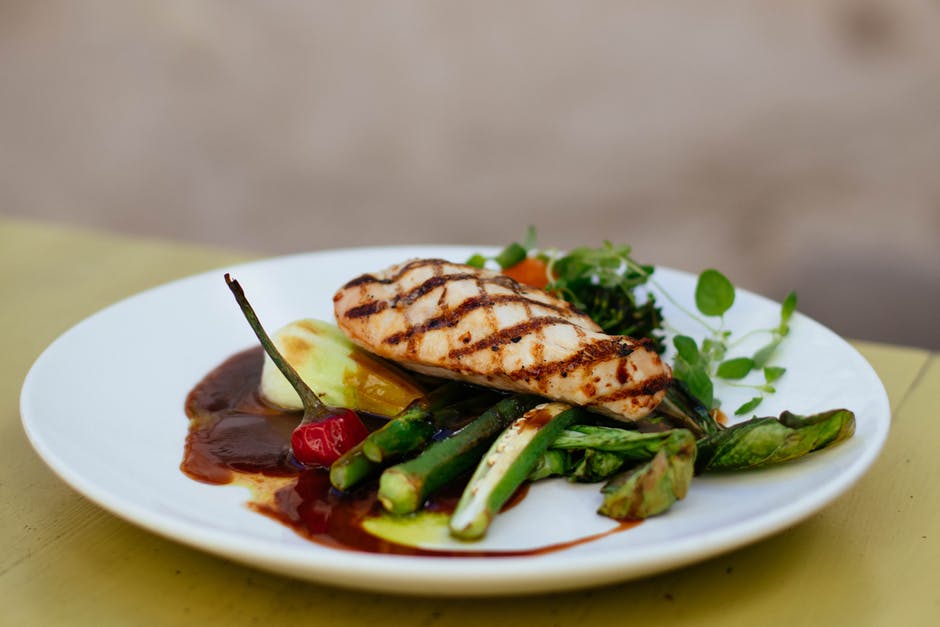 It's as easy as plugging it in and pre-heating to your desired temperature. From there, the machine will tell you when your meal is ready.
Contact grill, panini press, full grill, full griddle and half grill/half griddle
LCD Display shows function, temperature, and timer
User-friendly digital controls
Adjustable Temperatures from 175-450 degrees
Sear Function
Removable and reversible dishwasher-safe nonstick cooking plates for easy storage
Sleek and contemporary design
Stainless steel top cover, handle bar and control panel
Dishwasher-safe scraping tool for easy cleanup
Instruction manual with gourmet recipes
BPA-free
Limited 3-year warranty
A great and quick low-carb/no-carb meal idea: grilled turkey patty with fresh steamed vegetables.
For a delicious CHERMOULA SALMON with GRILLED POTATOES RECIPE:
What you need:
6 small garlic cloves
1 teaspoon paprika
¾ teaspoon kosher salt, divided
½ teaspoon freshly ground black pepper
1 teaspoon ground coriander
½ teaspoon ground cumin
1 teaspoon red pepper flakes
4 2 x ½-inch strips lemon peel, white pith removed
¾ cup fresh cilantro, roughly chopped
¼ cup fresh parsley, roughly chopped
1/ 3 cup fresh lemon juice
2 tablespoons white wine vinegar
1 cup olive oil, reserving 1 tablespoon
1/ 3 cup pitted, whole Kalamata olives, finely chopped
1 pound salmon, about 1½ inches thick
2 large (about 1 pound total) russet potatoes, scrubbed
What to do:
1. Make the chermoula: Put the garlic into a mini chopper. Pulse to finely chop. Add the paprika, ½ teaspoon of the salt, pepper, coriander, cumin, red pepper flakes and lemon peel. Pulse until a paste forms. Transfer mixture to a small bowl. Add the cilantro, parsley, lemon juice and vinegar. Slowly whisk in the olive oil. Add the olives. Put the salmon in a 9 x 13-inch baking dish; add ½ cup of the marinade to cover the fish. Cover with plastic wrap; marinate 1 to 2 hours. Bring to room temperature before grilling.
2. Twenty minutes before cooking the salmon, slice the potatoes into ¼-inch slices. Put the potato slices in a large bowl with the reserved tablespoon of olive oil and remaining salt. Toss to evenly coat.
3. Turn on the Cuisinart® Griddler®. Select Grill and set temperature to 425°F.
4. Once preheated, put the potatoes onto the bottom plate of Griddler® in an even layer. Close the Griddler® and set the timer for 16 minutes, until potatoes are browned and crispy and fully cooked through. Transfer the cooked potatoes to a large serving plate and loosely cover with foil.
5. Put the salmon on the bottom plate of the Griddler®. Set the count-up timer and cook for about 8 to 9 minutes on the first side. Flip salmon, reduce temperature to 400°F and cook the second side of the salmon for about 6 minutes, until desired doneness.
6. When salmon is cooked, transfer to a serving plate and drizzle with 2 to 3 tablespoons of the remaining chermoula. Serve salmon with the reserved potatoes.
For more delicious recipes and to get your Griddler or holiday gift a Griddler CLICK HERE.