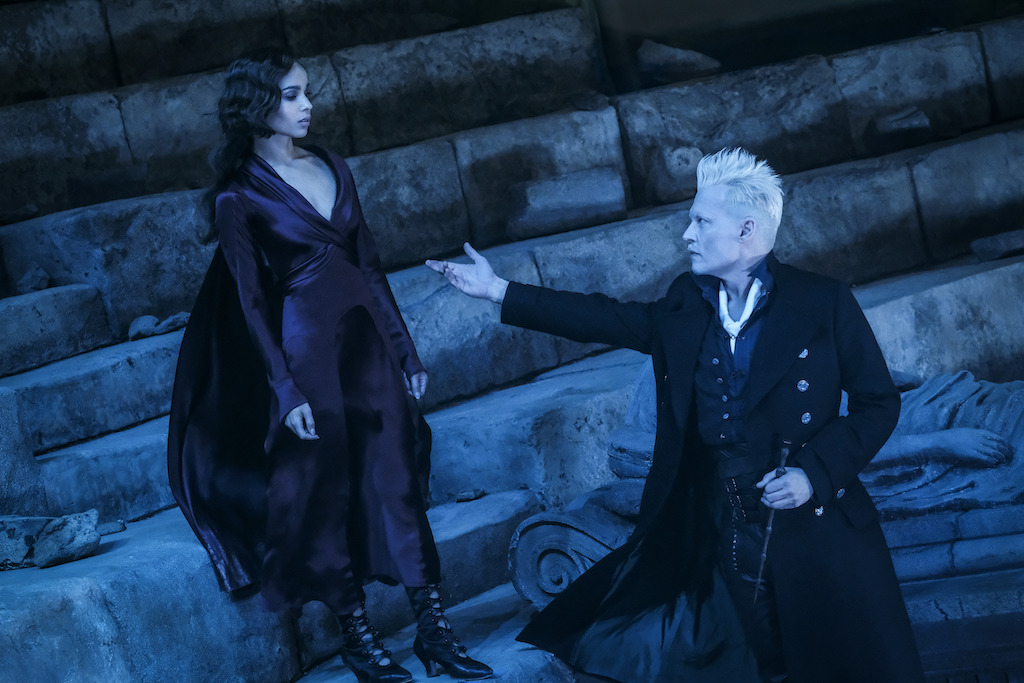 In 2016, a new era in the wizarding world of Harry Potter took the box office by storm, earning more than $813 million. What a brilliant idea for Warner Bros.; bringing to life a story within a story which had already raked in a cool $6.5 billion. After eight Potter adventures, movie audiences were whisked away to a new magical world in "Fantastic Beasts and Where to Find Them," based off of J.K. Rowling's 2001 book written under the byline of protagonist Newt Scamander. The whimsical journey continues in the second of five installments: "Fantastic Beasts: The Crimes of Grindelwald." Directed by David Yates ("Harry Potter and the Deathly Hallows: Part 1 & 2"), who is no stranger to this mystical universe; he delivers a colorful whirlwind excursion with magnificent visual effects. However, once the action gets going there are way too many storylines with one too many characters exacting revenge; the viewer can find themselves getting lost in Hogwarts translation. Audiences may feel that they need a notepad to keep track of who is chasing who. So pay attention or your head will spin faster than you can say "Expelliarmus!" If you're not well-versed in the Potter'like language; this sequel could leave you dizzy and puzzled.
At the end of the first film, the powerful Dark wizard Gellert Grindelwald (Johnny Depp) was captured by MACUSA (Magical Congress of the United States of America), with the help of Newt Scamander (Eddie Redmayne). But, making good on his threat, Grindelwald escaped custody and has set about gathering followers to take over the human and mystical world. In an effort to thwart Grindelwald's plans, Albus Dumbledore (Jude Law) enlists his former student Newt Scamander, who agrees to help.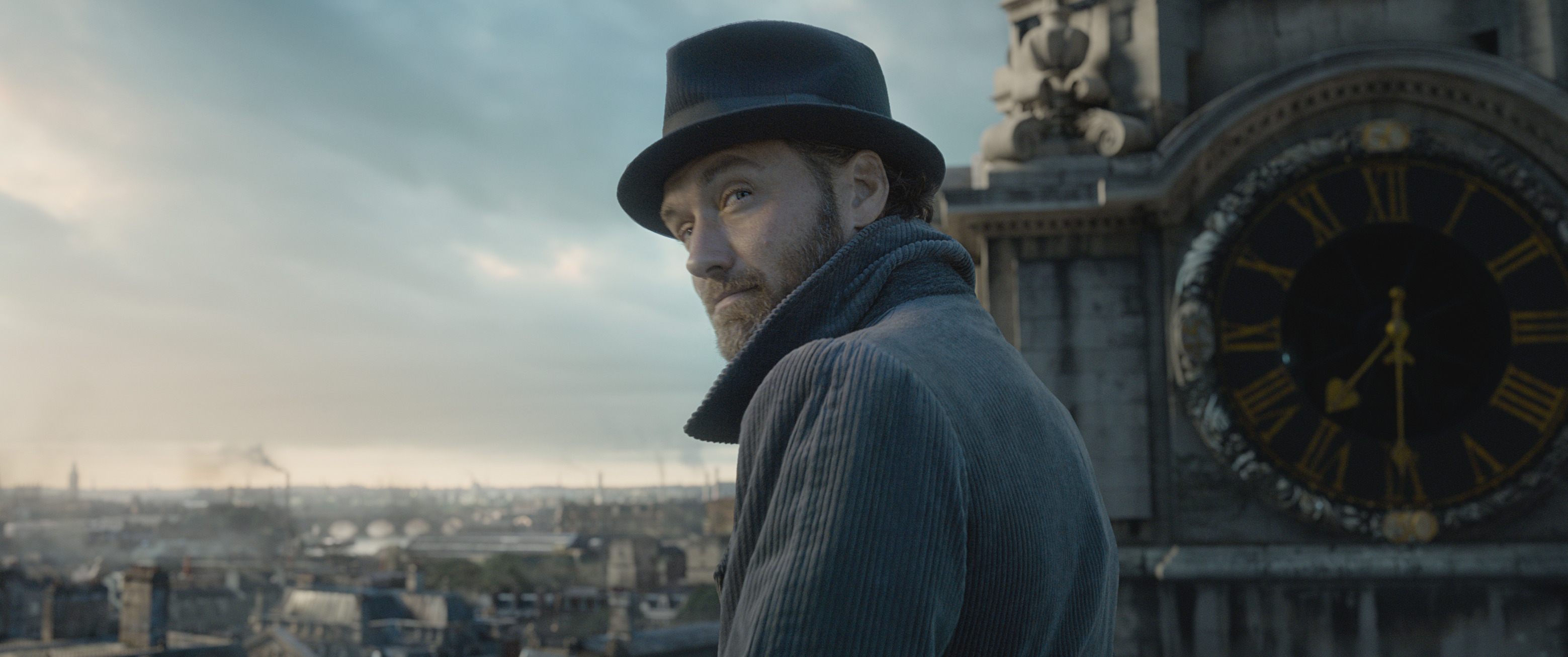 Harry Potter fanatics will be pleased with Jude Law's portrayal of a young Dumbledore. Long before the iconic wizard became the Headmaster at Hogwarts, we meet him when he is still serving as the wizarding school's Transfiguration professor. As the film unfolds, Dumbledore's relationship with Grindelwald is revealed and drama ensues. At a certain point, the film relies more on its action scenes than a solid plot line.
As he did in the first installment, Eddie Redmayne impresses with his endearing performance as the quirky and complex Newt Scamander. Complimented with a talented cast which includes Katherine Waterston (Tina Goldstein), Dan Fogler (Jacob Kowalski), Alison Sudol (Queenie Goldstein), Ezra Miller (Credence Barebone) and Zoë Kravitz (Leta Lestrange); the script comes to life with both comical and dramatic stand out performances. Johnny Depp never fails when he steps into the shoes of a madman. Both mysterious and menacing, it's as if Depp was meant to take on the role of Grindelwald the moment Rowling's pen hit the paper.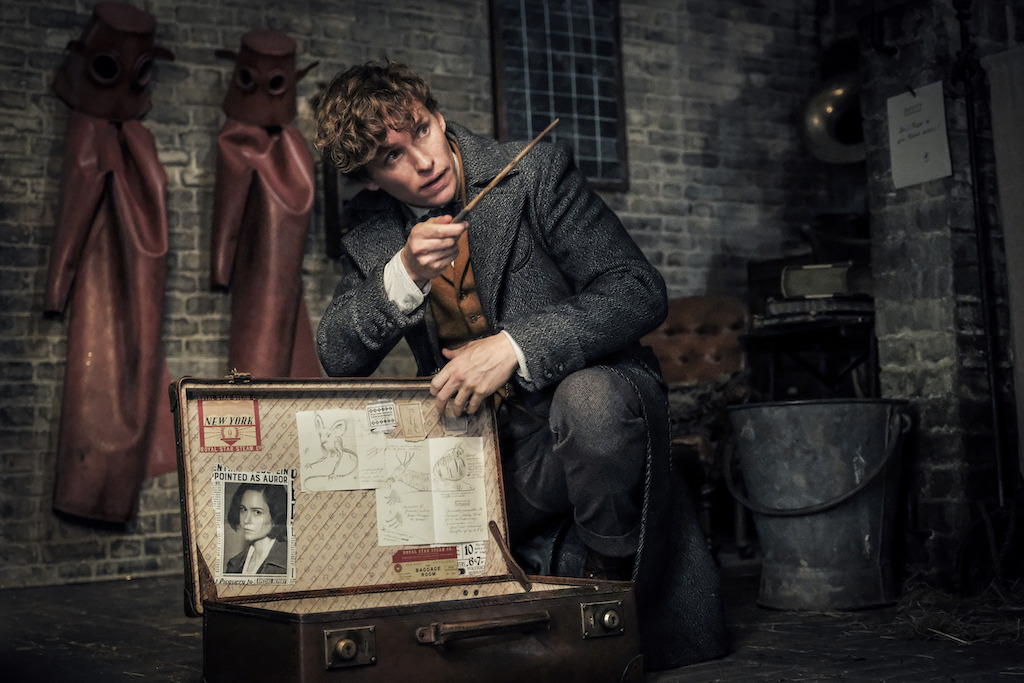 A standing ovation goes to the behind-the-scenes creative team, including Oscar-winning director of photography Philippe Rousselot ("A River Runs Through It"), three-time Oscar-winning production designer Stuart Craig ("Harry Potter" films), four-time Oscar-winning costume designer Colleen Atwood ("Alice in Wonderland," "Fantastic Beasts and Where to Find Them"), and Yates' longtime editor Mark Day (the last four "Harry Potter" films).
If you're stepping into this magical adventure for the first-time, I would take a step back and go on a "Harry Potter" and "Fantastic Beasts" movie binge before taking a trip to the theaters. Regardless of whether you're a longtime muggle or novice, you will both be equally lost in the mystical mayhem.
By Pamela Price
Runtime:
Rated PG-13 for some sequences of fantasy action