Next week we will celebrate another Thanksgiving. Friends and family will get together to share the traditional meal and toast to the start of the holiday season. What better time to pop open a bottle of Champagne or two? I love to introduce you to different brands; this time allow me to tell you the story of Laurent-Perrier.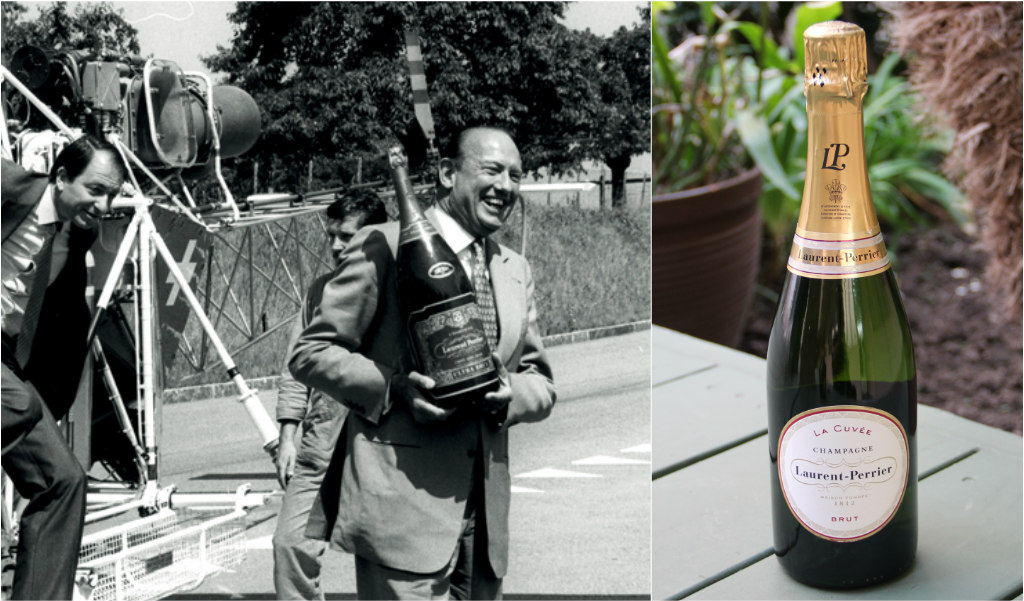 Bernard de Nonancourt
The Champagne house was founded in 1812 when Alphonse Pierlot, purchased two parcels of land named "Plaisances" and "La Tour Glorieux" in Tours-sur-Marne. Eventually, Pierlot willed his company to his cellar master, Eugene Laurent, who ran it with his wife, Mathilde Emilie Perrier. After Eugene Laurent died in 1887 his widow, Mathilde, took control and attached her name to the company, changing it to Veuve Laurent-Perrier. Veuve Mathilde led the company to great success, producing 50,000 cases of Champagne.
This success was short-lived, due to World War I. After the War, Veuve Mathilde hired Alexander Fletcher Keith Mackenzie to introduce and market Laurent-Perrier in the United Kingdom. In 1925 Veuve Mathilde died, leaving the company to Eugenie Hortense Laurent who sold the company to Mary-Louise Lanson de Nonancourt in 1939. Marie-Louise invested all she could in the company, keeping it afloat through World War II. She mortgaged 1,000 cases of Champagne that she had hidden in a wall. Her eldest son, Maurice, died during the war, leaving his younger brother, Bernard de Nonancourt, as the sole heir. Upon his return from the war, his mother began educating him on every aspect of Champagne making at the Houses of Lanson and Delamotte. And in 1949 Bernard de Nonancourt became the owner of the company making it one of the largest family-owned Champagne houses. The de Nonancourt family still retains majority ownership of the company to this day.
The Laurent-Perrier Group, whose other brands include the houses of Salon, De Castellane and Delamotte as well as Chateau Malakoff exports to more than 120 countries acquiring along the way a stellar reputation.
I invite you to get acquainted with The Laurent-Perrier Champagnes:
First, La Cuvée Brut: a pale gold colour – a Champagne of great finesse, purity, freshness and elegance obtained after a long ageing process in their cellars. Hints of fresh citrus and white flowers are present on the nose, while notes of peach and white fruits dominate the body of the champagne.
Made with a majority of Chardonnay, over 50% – Pinot Noir, over 30% – Rounded out with Meunier, between 10 and 20%.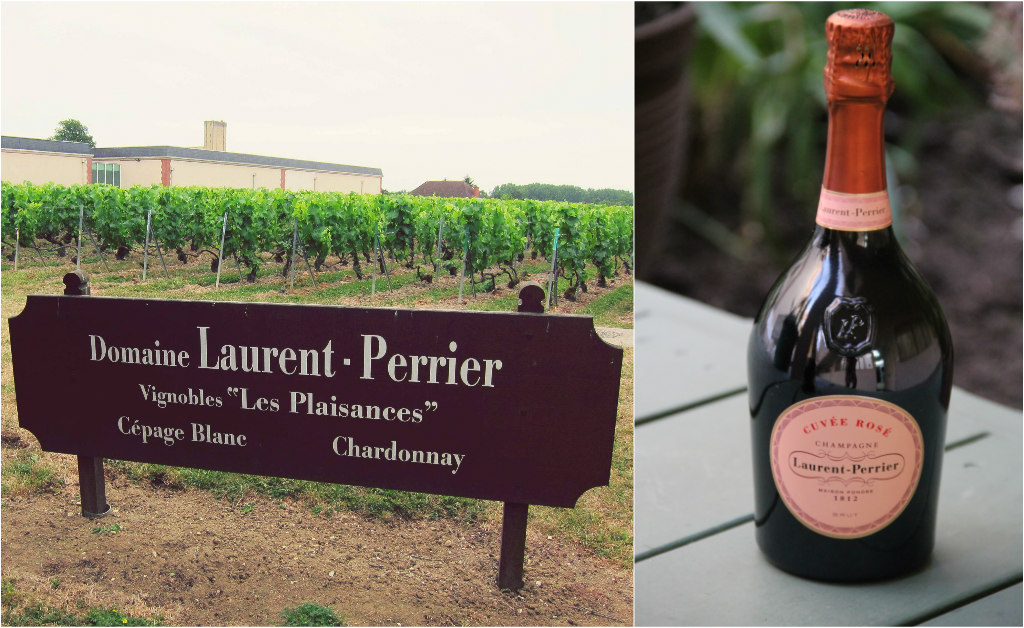 La Cuvée Rosé
Created in 1968, La Cuvée Rosé is characterized by its ripe red fruit aromas. It is made of 100% Pinot Noir. It has a gorgeous deep salmon-pink colour. On the nose it has a range of red fruits, fresh, elegant yet sharp. It is a well-rounded wine which lingers with a taste of red berries in the finish.
Did you know that in 2005, Laurent-Perrier Rosé became the world's third bestselling Champagne brand behind Moët et Chandon and Veuve Clicquot? No? To be honest, neither did I. You must try both!
Cheers!