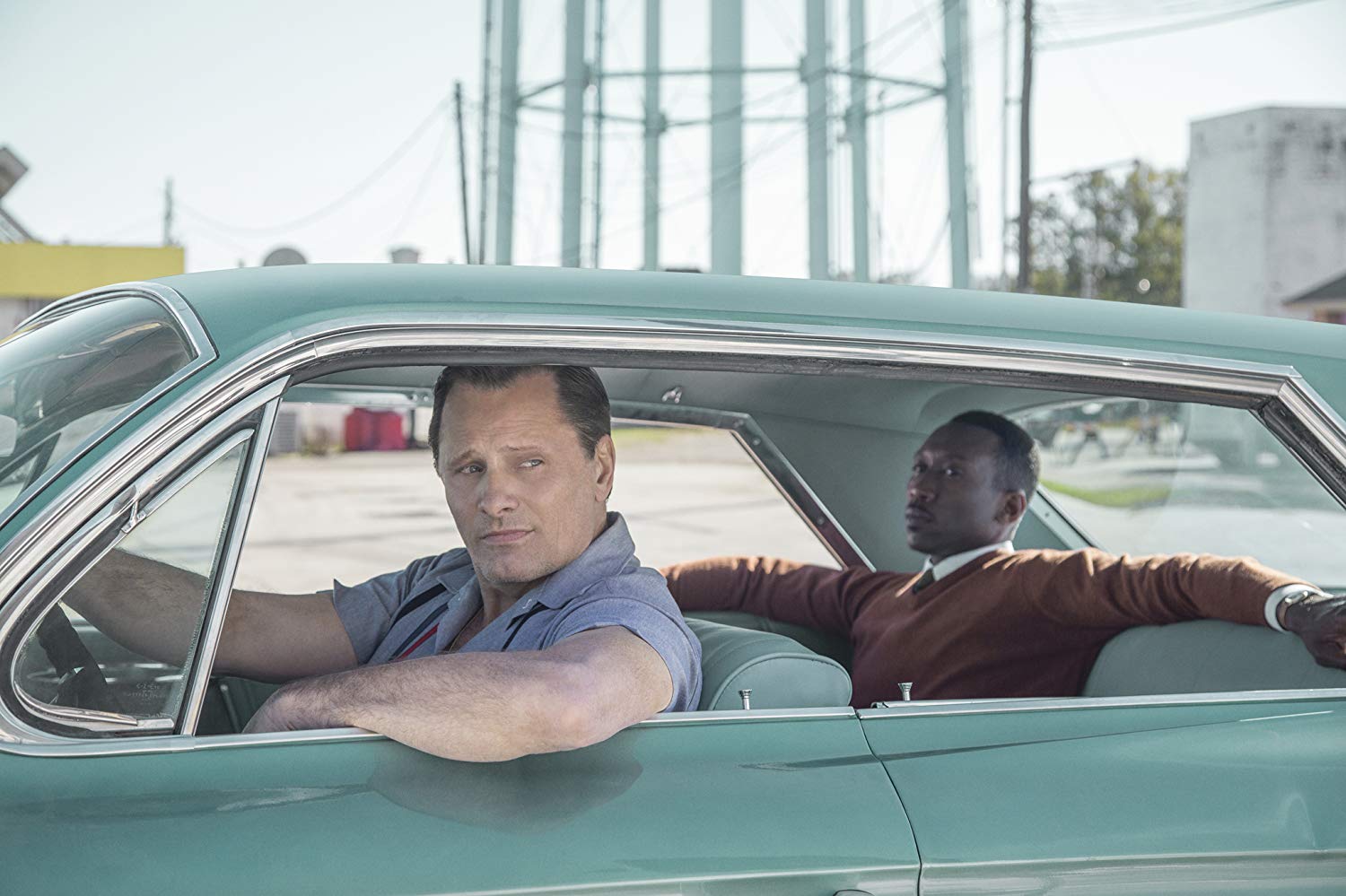 Viggo Mortensen and Mahershala Ali are a delightful duo as a world-class black pianist and the New York nightclub bouncer he hires to chauffeur him through a concert tour of the segregated South in "Green Book," a slightly syrupy but very funny and genuinely touching comedy-drama also featuring Linda Cardellini and Sebastian Maniscalco.
Taking a step into significantly more dramatic territory than the slapstick comedies for which he's known, with his latest, director Peter Farrelly ("Dumb and Dumber," "There's Something About Mary") displays a profound maturity in the quality and content of his filmmaking, delivering a poignant crowd-pleaser that explores its difficult subject matter with humor and heart aplenty. With a versatile script that nicely balances drama with comedy and features well-defined characters and an authentic period setting, this broadly appealing award season release is a surefire hit that also offers incisive social commentary and a healthy dose of odd couple exploits to go along with it. To be sure, it's a strange combination of disparate elements, but it most certainly works, mostly on account of Farrelly's surprisingly sensitive direction, a sharp-witted screenplay and a pair of exceptional performances at the center of it all.
Set in 1962, "Green Book" centers on Anthony Vallelonga, or Tony Lip (Viggo Mortensen), a Bronx-born Italian-American who works as a bouncer at the Copacabana and other hotspots around New York City. Respected for his street smarts and tough guy demeanor, not to mention an affiliation with local mafiosos, Tony has hit a slow point in the bouncer business and needs to find work to support his lovely wife Dolores (Linda Cardellini) and their colorful Italian family.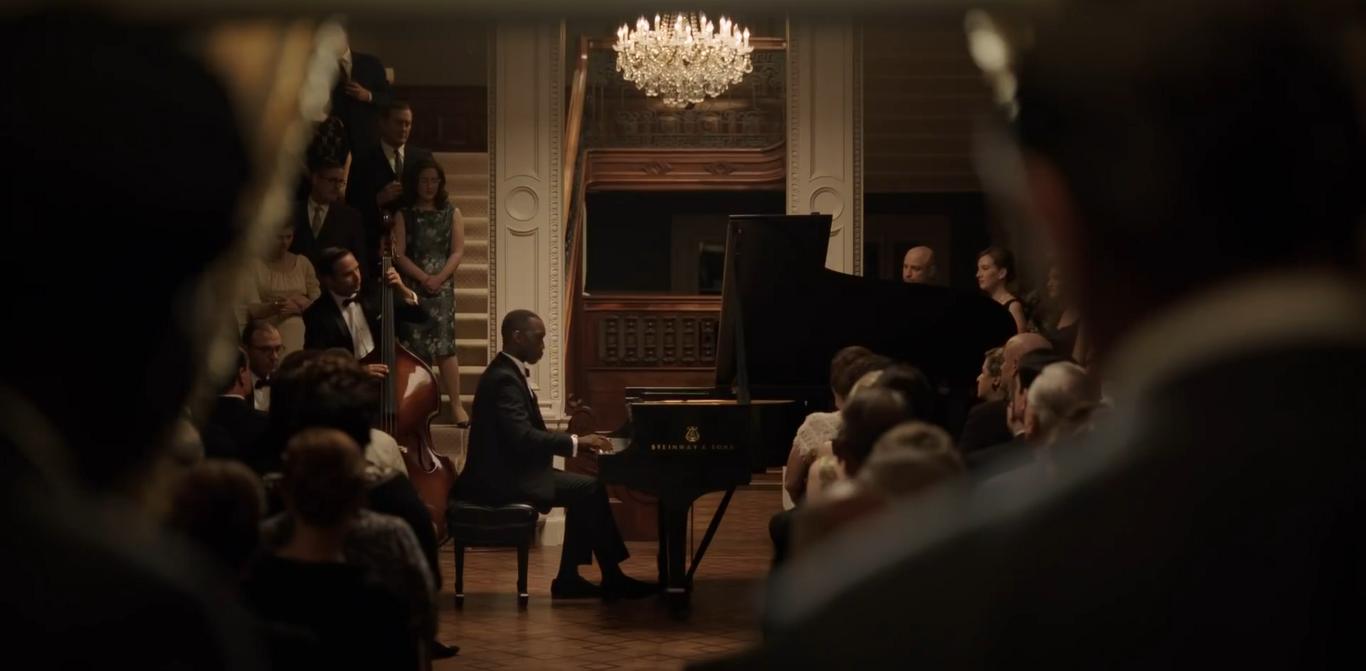 Due to his formidable reputation, Tony is soon approached by Dr. Don Shirley (Mahershala Ali), a world-renowned black pianist who is about to embark on an eight-week concert tour through the Deep South and needs someone with Tony's unique talents to serve as his driver and protector. Given the casual racism he grew up around, Tony is predictably displeased by the idea of chauffeuring around a black man, but the money is too good to pass up and so he reluctantly signs up for the gig. Despite initialing butting heads, the odd couple soon become fast friends and school each another to their respective cultures, with Shirley teaching Tony how to function in high society and Tony showing his uptight employer how to let loose among the working class.
As Dr. Shirley's tour travels deeper into the South, their situation grows increasingly dangerous, and the pair must rely on the Green Book – a guidebook of black-friendly lodgings, restaurants and businesses in the Jim Crow era South – to navigate them through their hostile surroundings.
Despite some occasional corniness and all too predictable setup – expect to see life lessons learned, ignorant attitudes shed, and dignity always prevailing – "Green Book" thrives thanks to a fine-tuned script by Farrelly, Brian Currie and Nick Vallelonga (Tony's actual son) that hits the right emotional notes and offsets the heavy moments with an abundance of comedic catharsis. Whereas some films are limited by their indebtedness to the true stories they're based upon, here the opposite seems true, as the actual story is so damn good, from the characters' fish out of water circumstances to the unlikely but absolutely genuine friendship they build throughout the course of their trip, that one can't help but be charmed by it. And even though Farrelly occasionally displays a tendency to overdramatize, there are more than enough well-earned, moving moments to make up for these occasional excesses. Aiding in the overall quality of this period piece is ace behind-the-scenes work from costume designer Betsy Heimann, cinematographer Sean Porter ("20thCentury Women," "Green Room") and production designer Tim Galvin ("The Butler," "Philadelphia").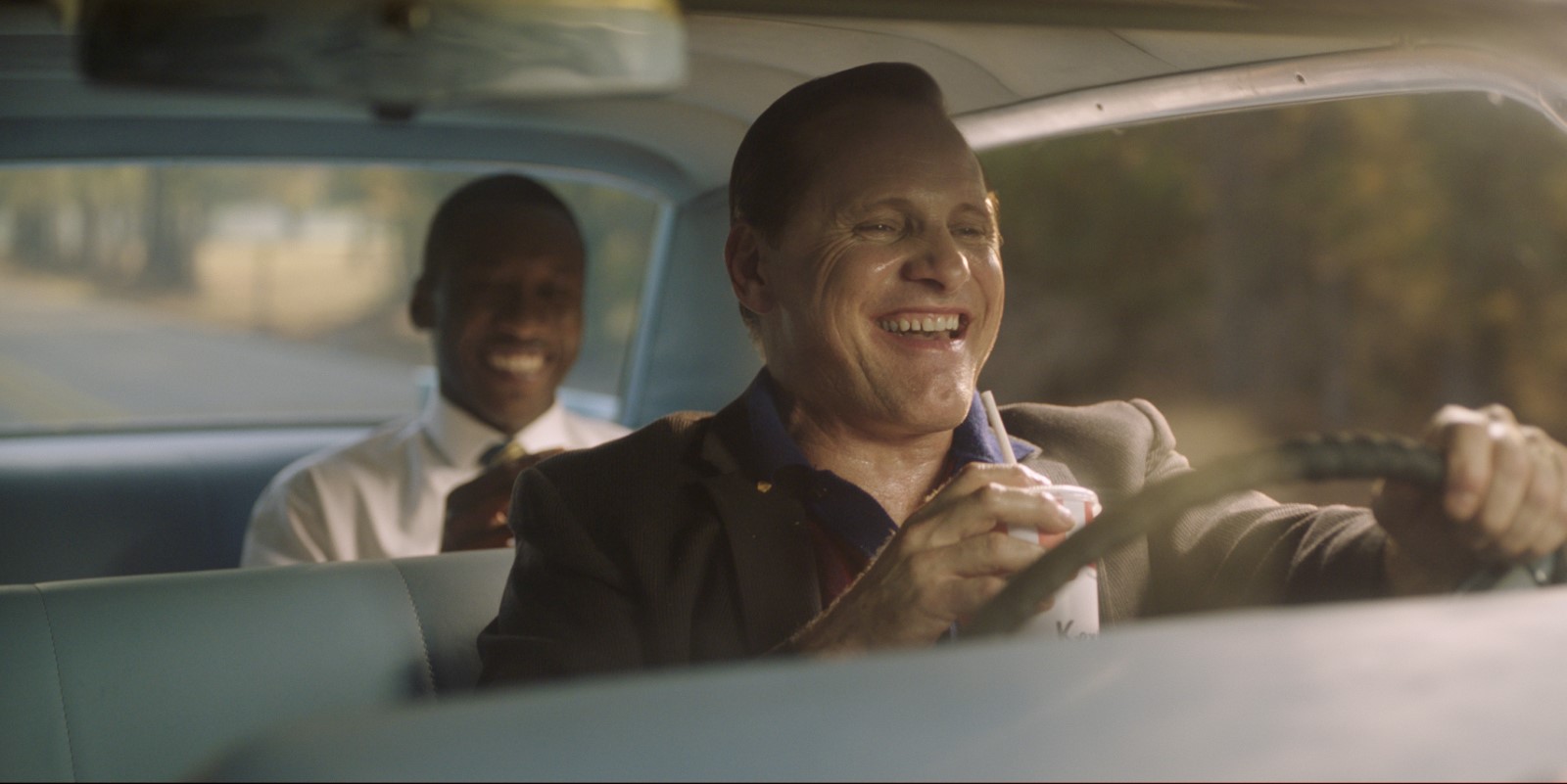 The quality of the writing is also evident in the nuanced characters at the story's center, as they very easily could've been presented as one-dimensional stereotypes – the setup all but requires it. However, in addition to the fine writing, the filmmakers are blessed to have two of cinema's very finest actors to flesh out these already well-defined characters, and both Viggo Mortensen and Mahershala Ali make them truly unforgettable thanks to a pair of bone-deep performances that jump right off the screen. And while the multi-faceted characters don't extend to the supporting players as well, Linda Cardellini still makes a memorable turn as Tony's charming wife Dolores, while Sebastian Maniscalco scores some laughs as a Vallelonga family member cracking wise at the dinner table.
"Green Book" is a hilarious and heartwarming period piece grounded by a pair of award-worthy performances from Viggo Mortensen and Mahershala Ali.
By Lucas Mirabella
Running Time: 130 minutes
Rated PG-13 for thematic content, language including racial epithets, smoking, some violence and suggestive material.