There are Oktoberfest celebrations all around California but my go-to destination for the annual German fall festivities is… Big Bear. Hands-down. Watch our Travel segment below for everything you need to know about The 48th Annual Big Bear Lake Oktoberfest.
The party has now expanded to nine weekends, stretching into November! Big Bear Oktoberfest gives you everything you need: the Alpine setting, the delicious lager and authentic music from German bands, not to mention the fresh apple strudel!
The dates are now until November 3, 2018. This year, Big Bear Lake Oktoberfest features three different bands direct from Germany that perform seven of the nine weekends. Also, the annual German festival improves its bier gartens, which features 22 different beers including Paulener, an original Munich Oktoberfest beer.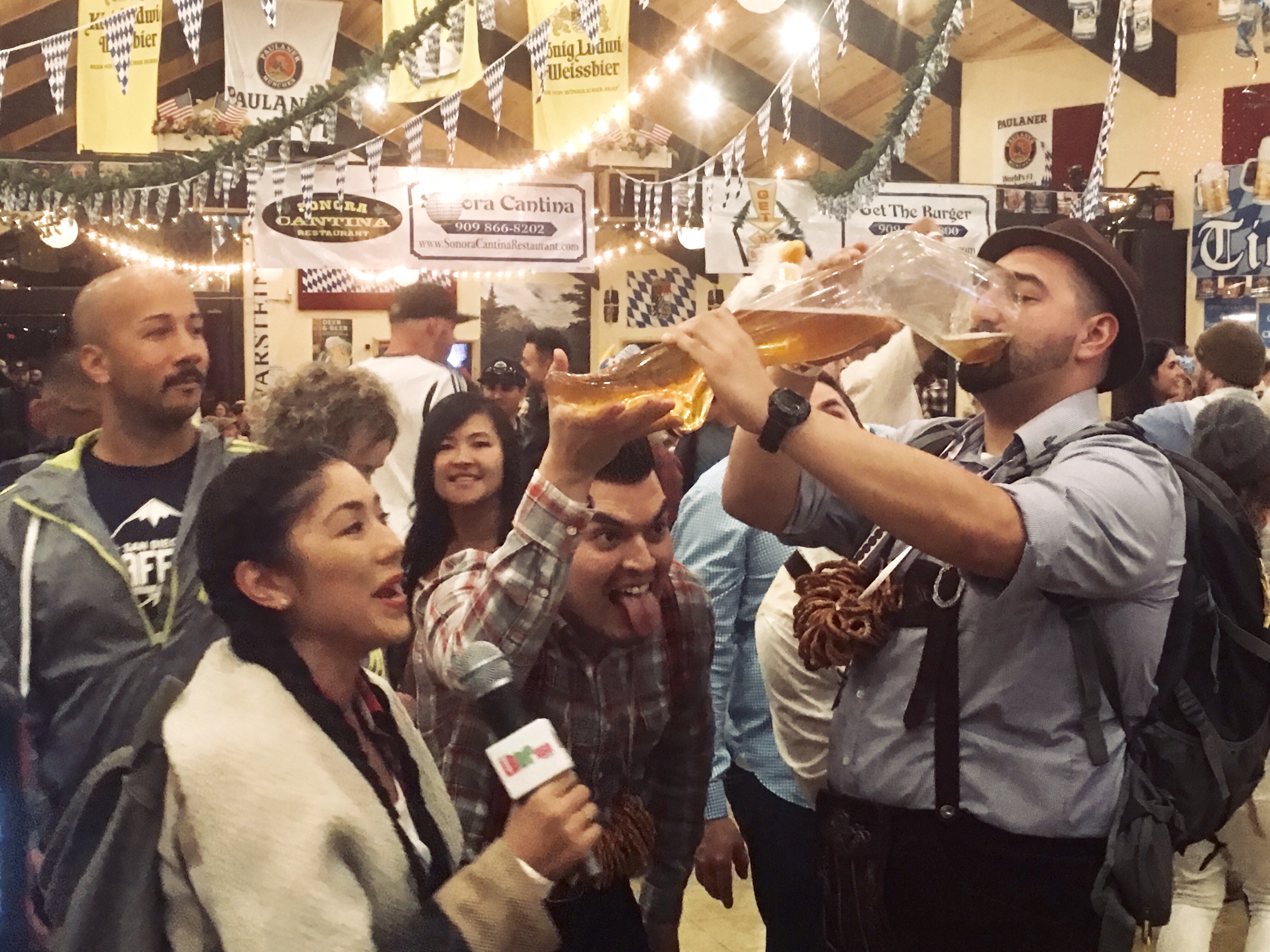 Big Bear Lake Oktoberfest delivers a genuine Bavarian-style celebration with alpine scenery and heritage that sincerely reflects the spirit of the original Oktoberfest, even serving the very same beer poured at Munich's Oktoberfest! There are two full service bars located inside the Convention Center and four different bier gartens (beer gardens) outside, including the Craft Haus, which provides a variety of micro brews and craft beer, ideal for beer connoisseurs. The food is very authentic to German tradition, too. The bratwurst and knockwurst is from a German butcher in Los Angeles, and fresh apple strudel as well as pretzels are delivered weekly from a German bakery in Downey!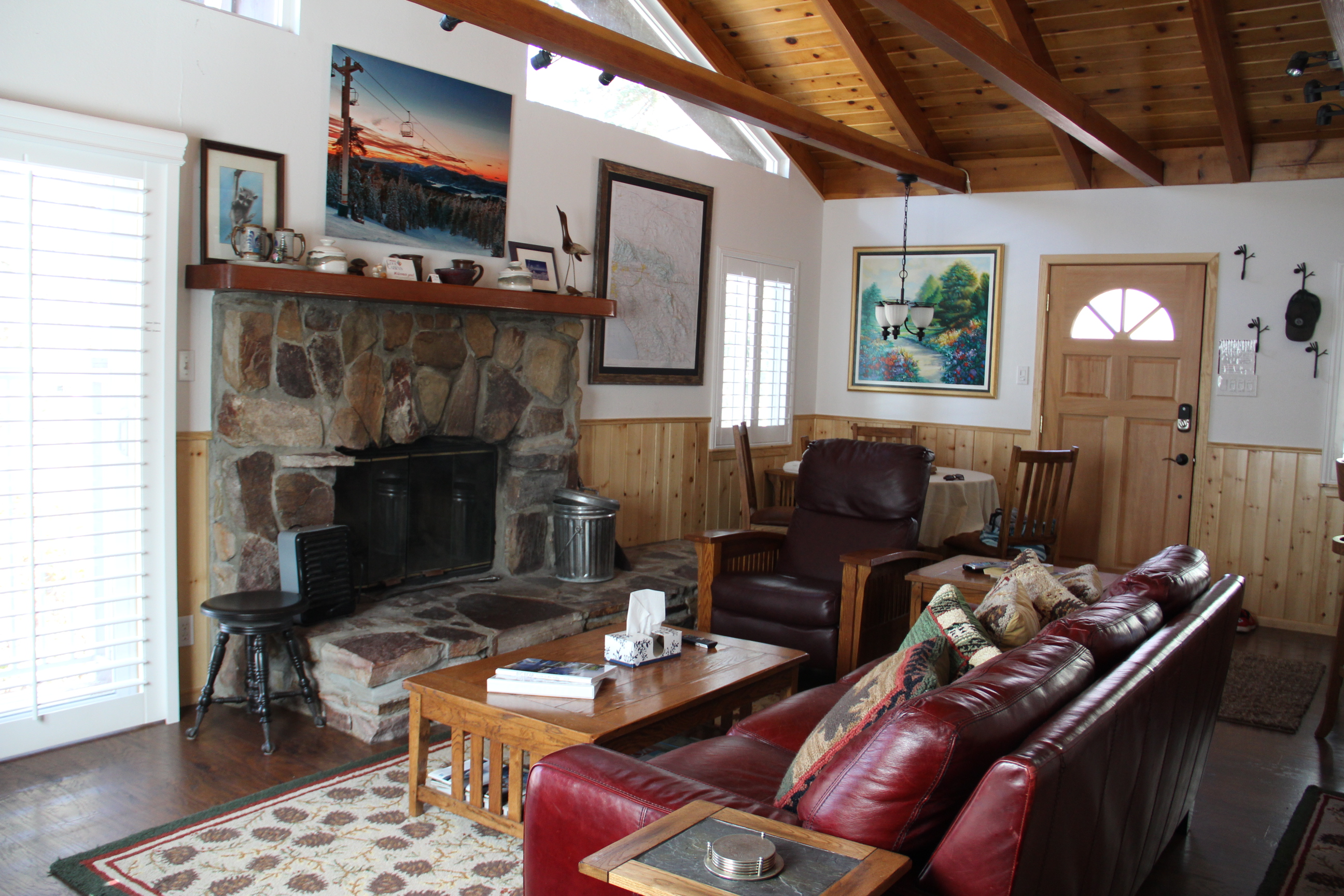 I recommend grabbing a group of friends or family and renting a cabin. Check out Big Bear Cool Cabins; they have locations all around the lake and deep in the woods so you can get the entire forest getaway setting! Many of their cabins come with a no-key lock pad and customer service is available by-phone immediately to help, should you have any issues.
Our cabin was extremely comfortable and ski-lodge cozy with a touch of modern decor. Clean and perfect for the Oktoberfest weekend, they even had a jacuzzi in the back!
https://www.bigbearcoolcabins.com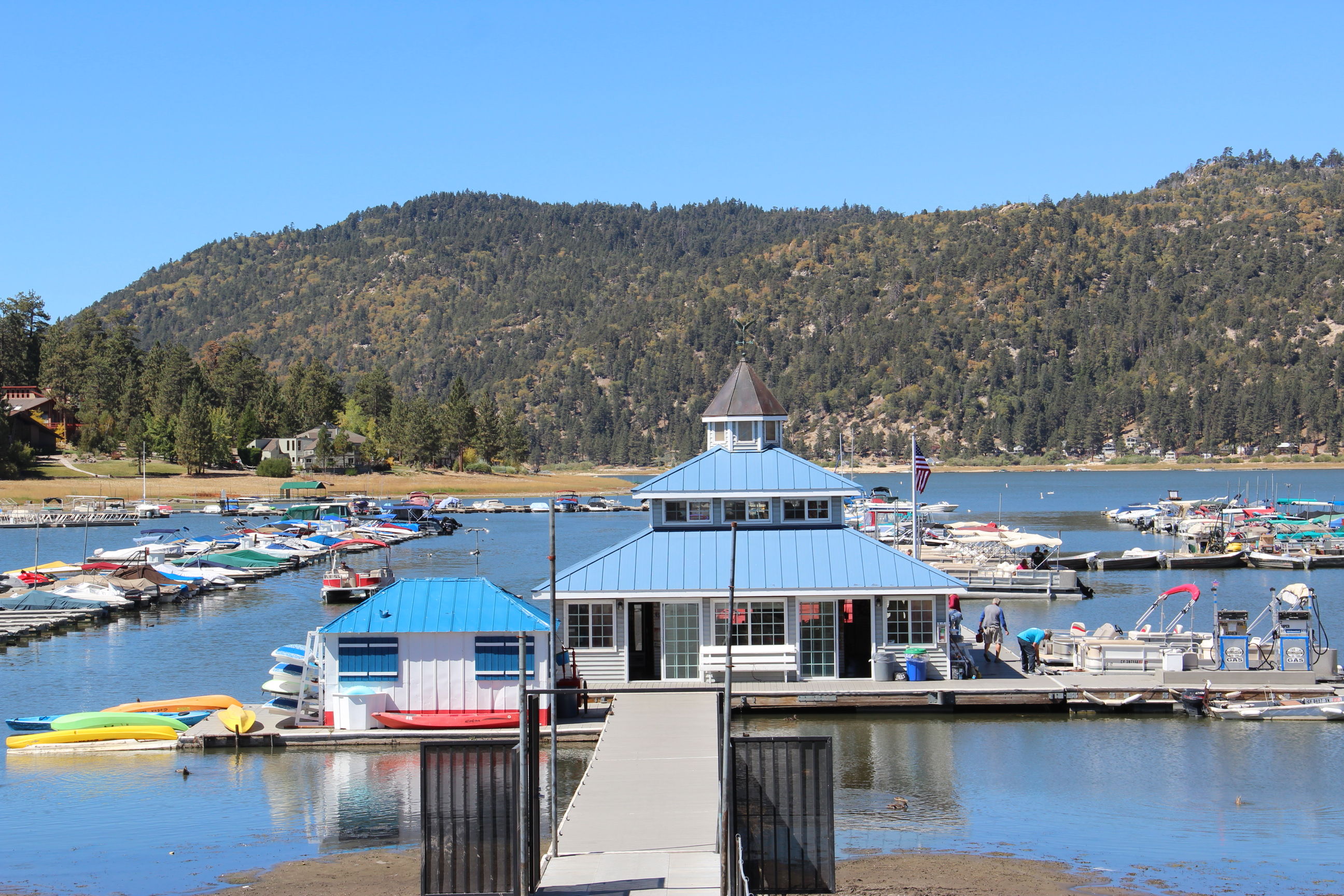 To refresh after a night of beer and dancing, there is nothing better than a boat ride on Big Bear Lake. Holloway's Marina has the friendliest staff who will take care of all your boating needs. I always opt for the pontoon, which supports up to 8+ people. It's easy to navigate for any first-time boater.
You can ride around the lake or park the boat for a nice breath of fresh air. Take a left outside of the Marina and you'll catch China Island (also known as Garstin Island) with beautiful pagodas stacked above a rock foundation. Feel free to bring a cooler of drinks and snacks; just clean up after! For lunch, take a walk down Big Bear Village.
http://www.bigbearhollowaysmarina.com/
Big Bear Lake Oktoberfest runs for nine consecutive weekends through Saturday, November 3, 2018. The weekend festivities takes place at The Convention Center of Big Bear Lake located at 42900 Big Bear Blvd.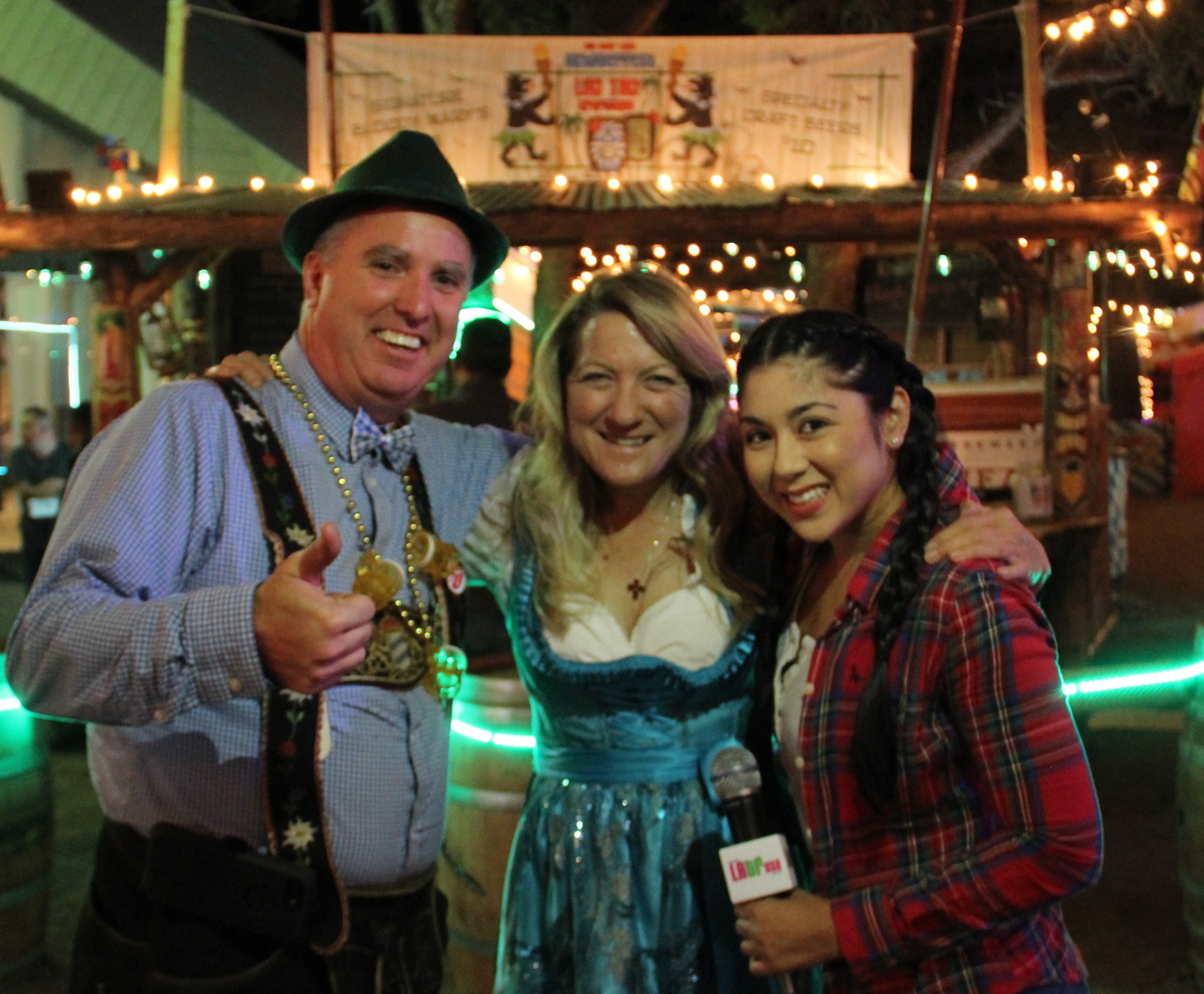 Big Bear Guide's Dan McKernan, Oktoberfest Director Monica Marini, LATF's Pamela Price
The final weekend (Nov. 3) general admission on Saturdays is $15.99 for adults, $11.99 for seniors (62+), and $9 for children 13 and under; Sunday admission prices are $10 for adults, $8 for seniors, and children 13 and under FREE.
The next weekends (to Oct. 28) general admission on Saturdays is $21.99 for adults, $15.99 for seniors (62+), and $10 for children 13 and under; Sunday admission prices $10 for adults, $8 for seniors with children 13 and under FREE.
Prices are subject to change on certain dates. It is highly recommended to pre-purchase tickets for October dates. For more details regarding tickets, Burgermeister Party Packs, and general information, log on to www.BigBearEvents.com, or Facebook, or call 909-585-3000.
Plan your trip and don't forget your LEDERHOSEN!
PROST!