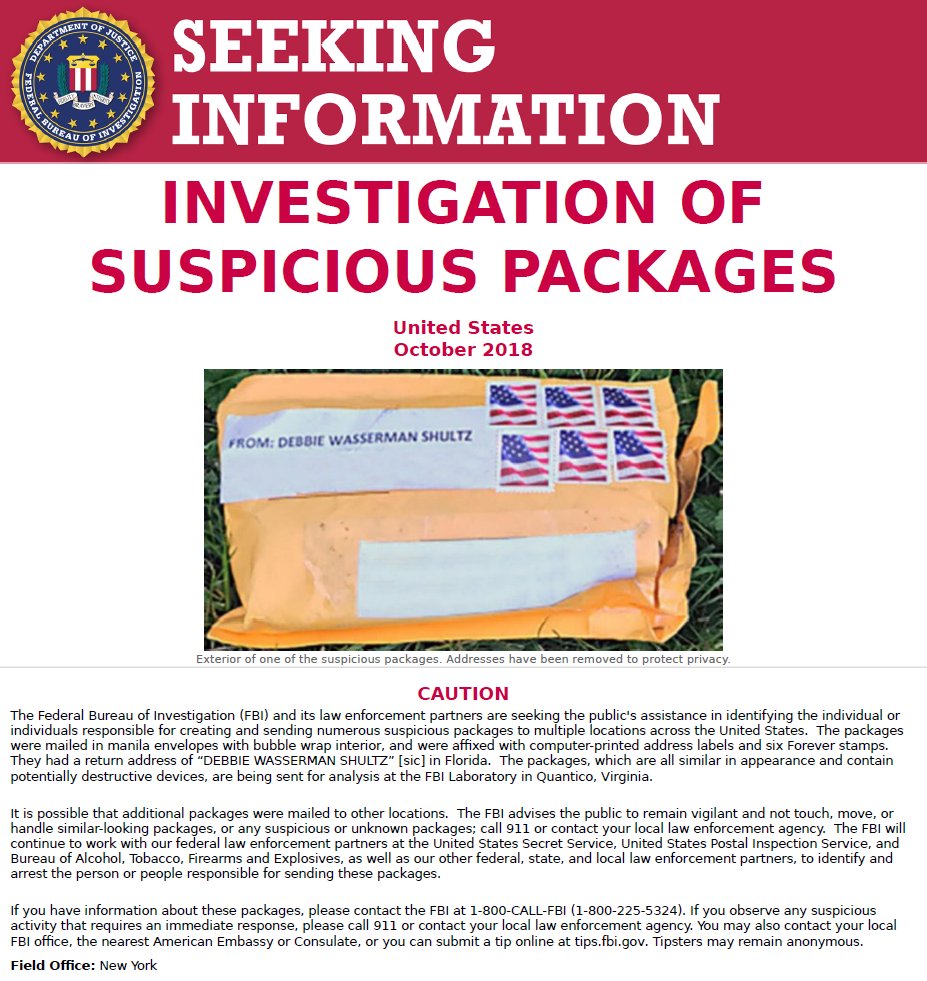 According to the FBI, one person is in custody connected to the packages sent to targeted politicians and public figures. The FBI tweeted on Tuesday: The #FBI can confirm we have one person in custody. There will be a press conference in Washington, D.C. at the Department of Justice at 2:30pm ET.
An 11th package was recovered in Florida, similar in appearance to the others, addressed to Sen. Cory Booker. The FBI is working federal, state, and local partners in this investigation.
Packages were addressed to President Barack Obama, former Secretary of State Hillary Clinton, former CIA Director John Brennan, former Attorney General Eric Holder, former Vice President Joe Biden in Delaware and one addressed to actor Robert De Niro in New York City.
The suspect in custody is a man located in Plantation, Florida. The arrest came after authorities responded to two more devices on Friday — one in Florida, the other in New York — pushing the total number of packages found by law enforcement to 12. None have detonated, but all have put officials high alert as they worried about additional devices being delivered, according to The Washington Post.