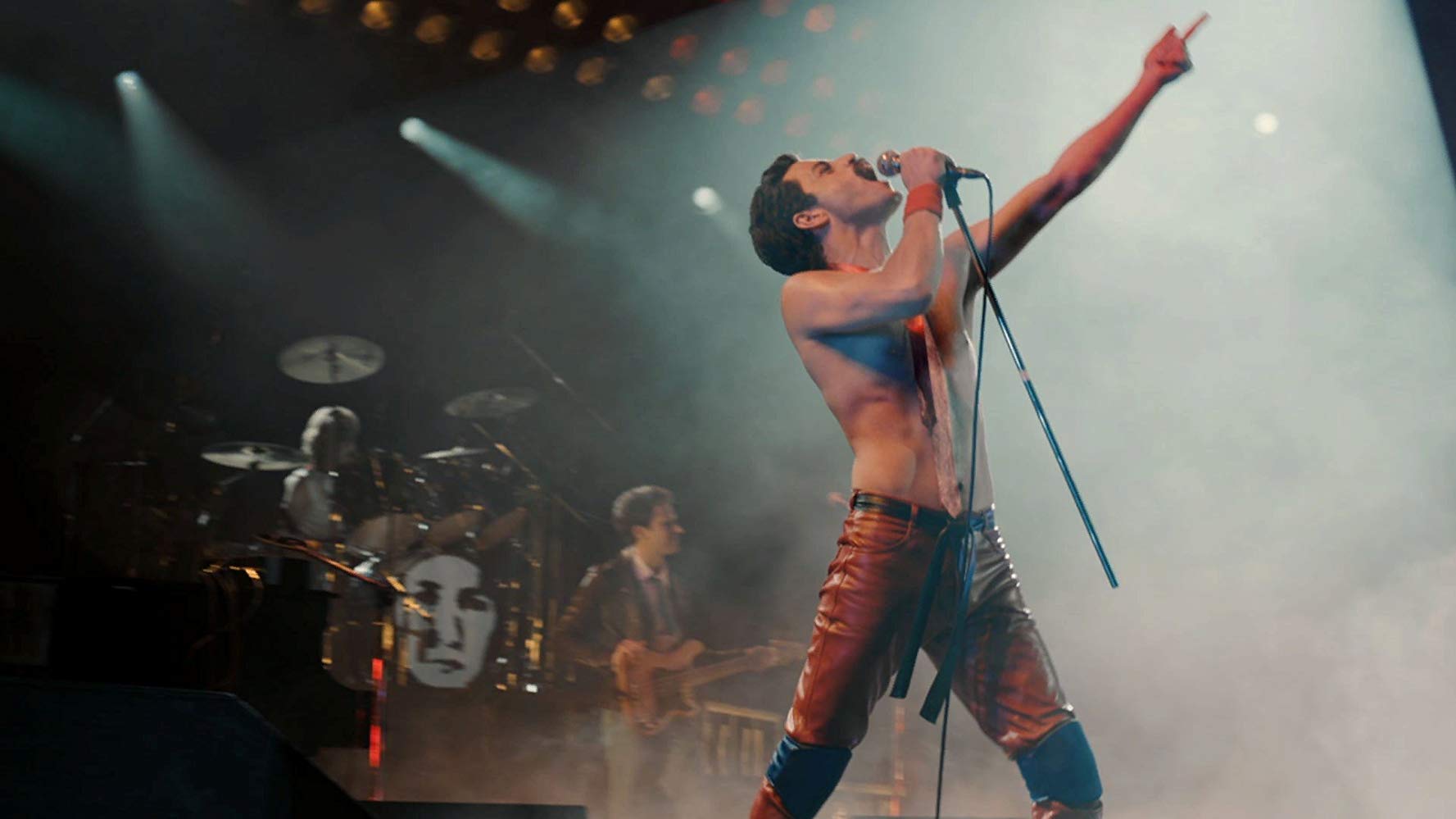 An aspiring musician in 1970s London joins a dysfunctional band and helps transform them into one of the most successful and recognizable acts in musical history in "Bohemian Rhapsody," a crowd-pleasing and all-around enjoyable biopic of Queen and the life of lead singer Freddie Mercury, portrayed with fitting flair by "Mr. Robot" star Rami Malek.
From director Bryan Singer, this lively but conventionally structured music biopic could have benefitted from the kind of boldness its subject injected into their songs, as it plays too many familiar beats along the way to its stadium rocking climax at the 1985 Live Aid concert at Wembley Stadium. However, even though the script by Anthony McCarten is a tad predictable in its narrative arc of the troubled lead singer – the paternal disapproval, the rifts with the band, the struggles with his sexuality – the film's emotional payoffs mostly make up for these somewhat stock moments.
And while the lack of edginess might give pause to the hardcore Queen fans, most moviegoers will delight in accompanying the band on their meteoric rise to global success.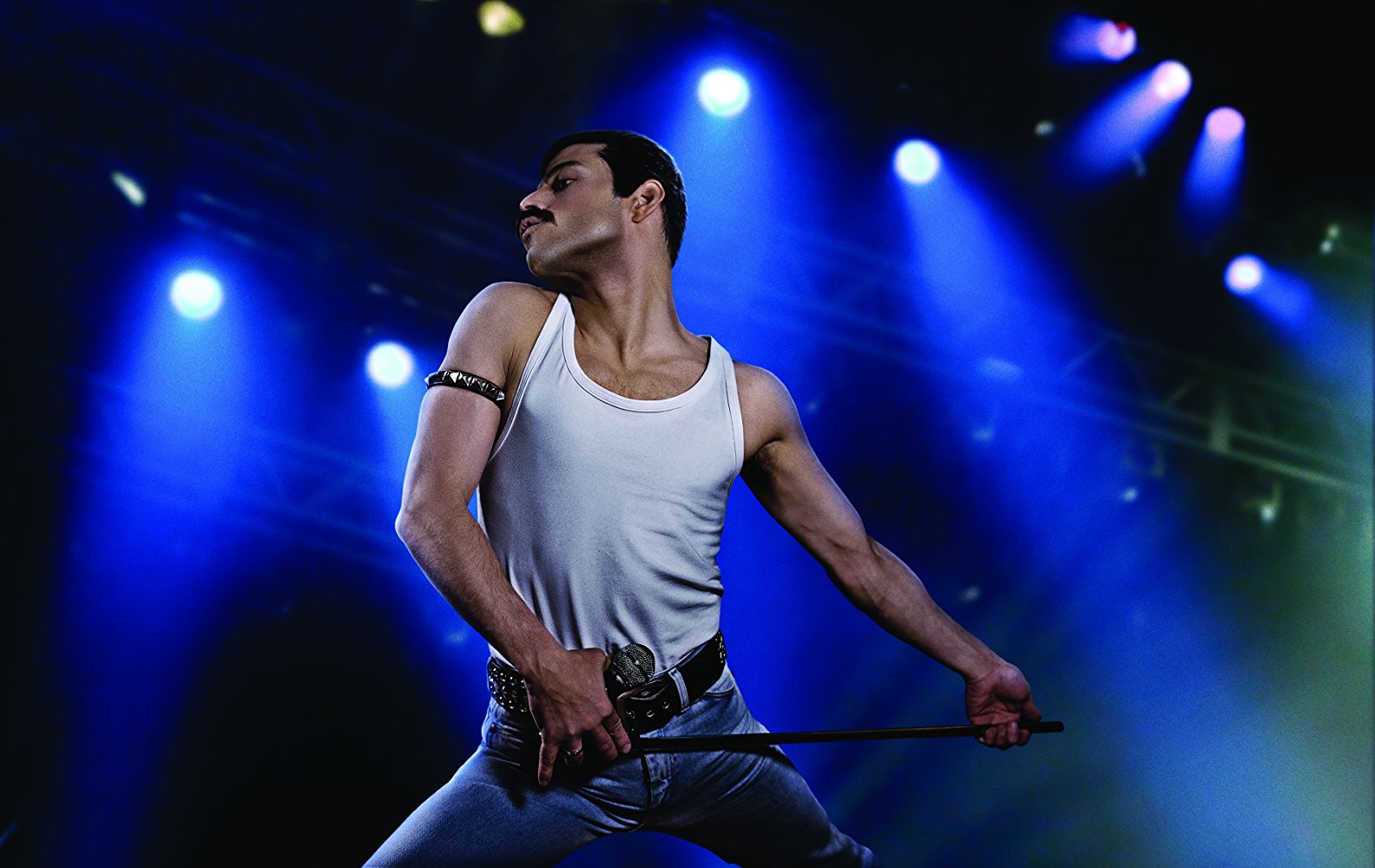 Focusing on the lead singer's early years through the Queen's monumental performance at Live Aid in 1985, "Bohemian Rhapsody" begins when Freddie Mercury (Rami Malek) was just a toothy bag handler at London's Heathrow Airport named Farrokh Bulsara. An aspiring musician with a flamboyant style, one fateful night at a pub, Freddy encounters a band whose lead singer has just been fired, and impresses them enough with his vocal range to earn an invitation to be their new front-man. Thanks in large part to the singular talents of their new lead singer, the band quickly gains a following on the pub circuit, which attracts the attention of Elton John's music manager, John Reid (Aidan Gillen) and leads to a slot on the popular BBC program Top of the Tops that catapults them into stardom.
Validated by their sudden success, Queen begins to explore a more experimental sound that fulfills the band's bold artistic vision, crossbreeding genres and exploring uncharted musical territory, which pays off with their massive hit "Bohemian Rhapsody." But while the band achieves great success, pumping out a string of classics that include "Another One Bites the Dust," "We Will Rock You" and "We are the Champions" along the way, Freddie falls prey to the pitfalls of fame in the form of drugs, alcohol, and a generally hedonistic lifestyle, with grave consequences.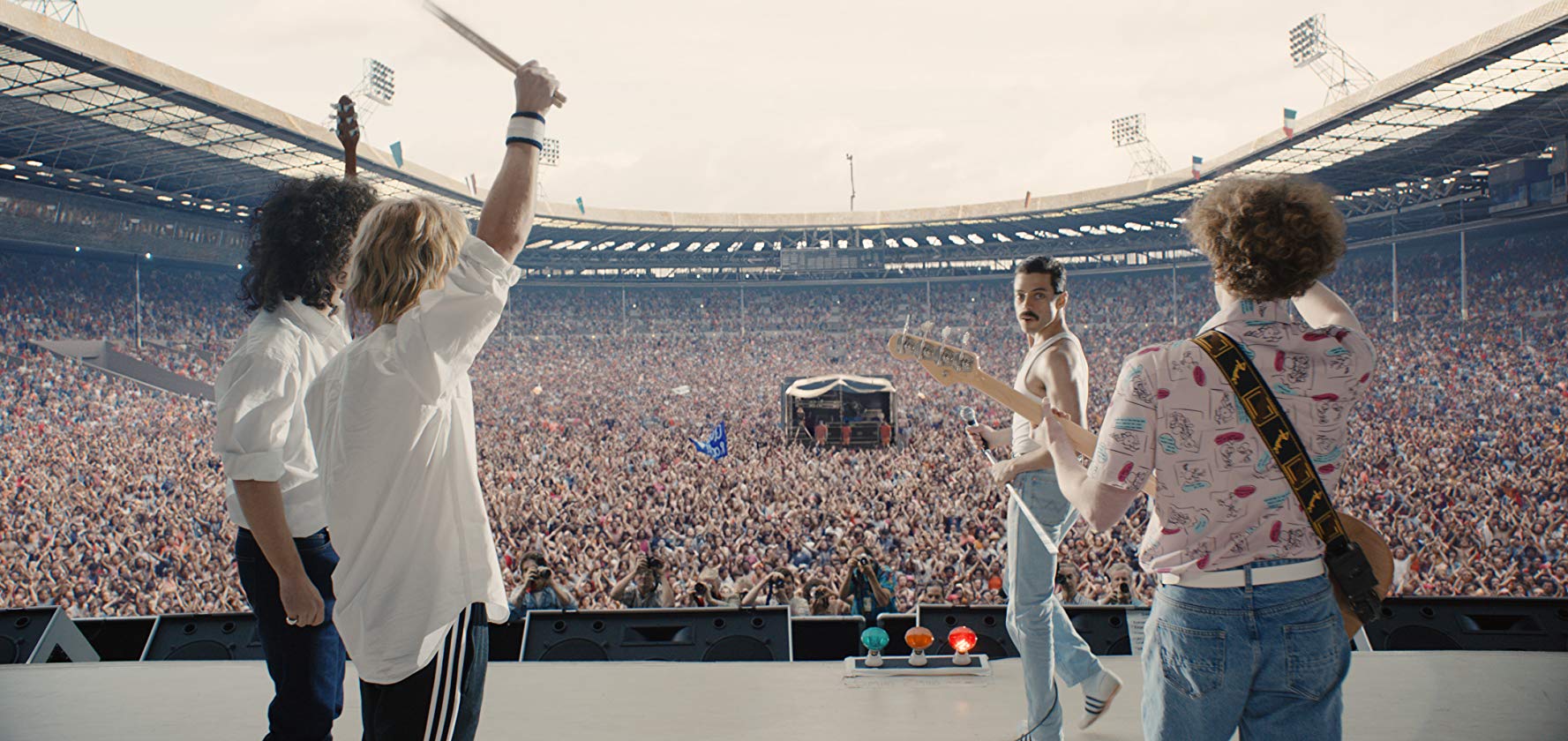 Despite the fact the director Bryan Singer was replaced during production by Dexter Fletcher (Singer retained sole directorial credit), the behind-the-scenes chaos is not evident onscreen, as "Bohemian Rhapsody" offers audiences a rather formulaic depiction of this one-of-a-kind British rock band. And yet, the filmmakers still more or less capture the anarchic spirit of this bold group of musicians, particularly in the lively concert sequences, but the script clings frustratingly to the tropes of the music biopic genre, which prevents the overall film from really soaring. Still, with standout cinematography by Newton Thomas Sigel, energetic editing by John Ottman that keeps the proceedings moving along smoothly, dazzling costume and production design by Julian Day and Aaron Haye, and of course the band's unforgettable music, there's an awful lot to like here.
This turbulent ride into music history is made all the more epic by the astonishing lead performance by Rami Malek, who captures the unique traits of Queen's troubled lead singer with maximal authenticity. Portrayals of the other band members are much less memorable, though Gwilym Lee leaves a lasting impression as lead guitarist Brian May, while Lucy Boynton excels in the otherwise underwritten role of Mary Austin, Mercury's beleaguered wife. Mike Myers also makes a memorable cameo as British record exec Ray Forster, whose prediction of the public's reception of "Bohemian Rhapsody" is hilariously out of touch.
"Bohemian Rhapsody" is a rocking music biopic that, thanks to Rami Malek's committed portrayal of Freddie Mercury, does justice to its legendary subject.
By Lucas Mirabella
Running time: 135 minutes
Rated PG-13 for thematic elements, suggestive material, drug content and language.