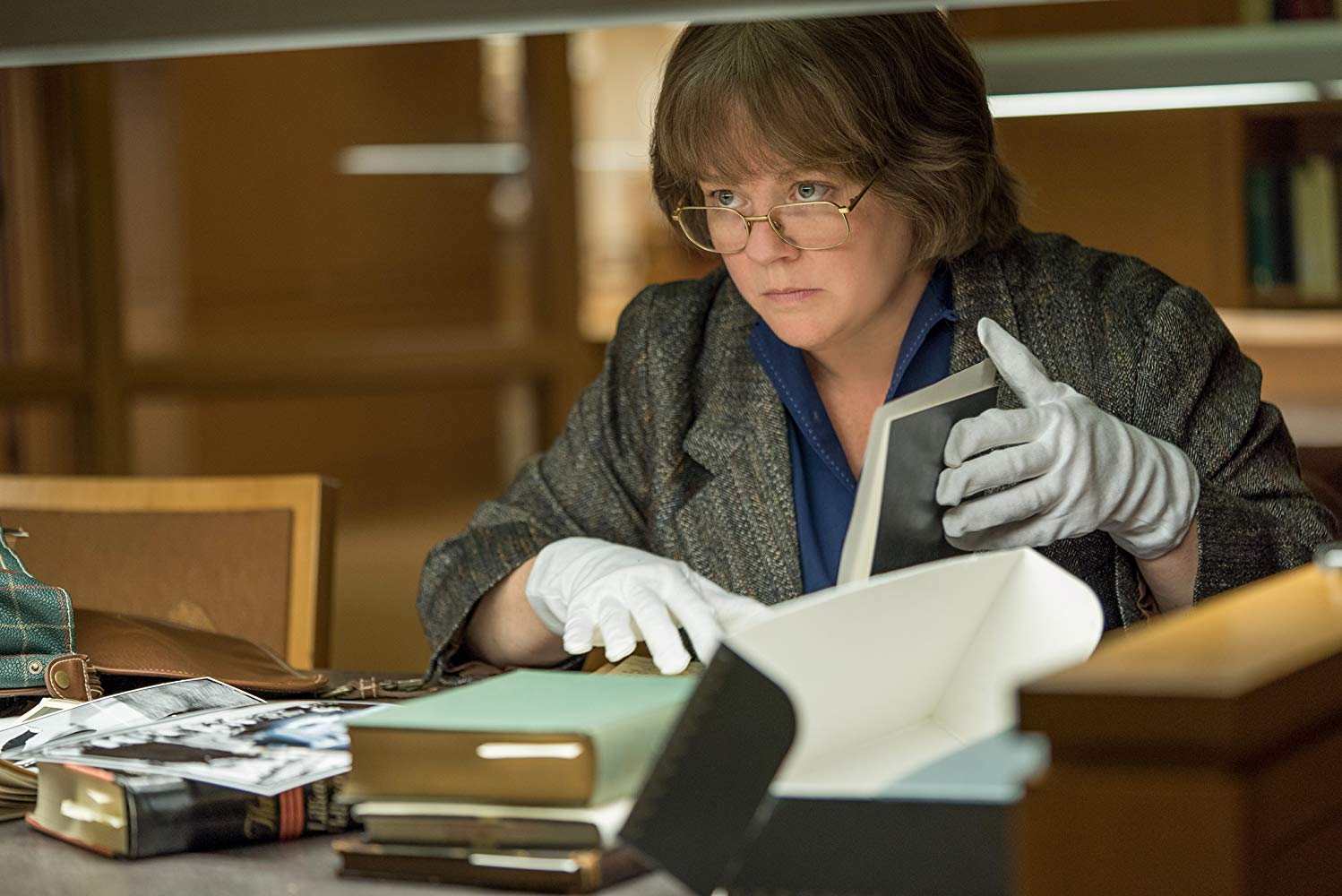 In an unexpected dramatic turn after a career centered almost exclusively on laughs, Melissa McCarthy awes as Lee Israel, a celebrity biographer who puts her writing skills to criminal use when her career hits the skids in "Can You Ever Forgive Me?," a sharply observed and wholly entertaining bio-drama costarring Richard E. Grant.
Based on Israel's book of the same name and adapted by Nicole Holofcener and Jeff Whitty, this darkly humorous true tale from director Marielle Heller ("Diary of a Teenage Girl") astutely explores the ins and outs of its troubled anti-hero's psyche, and tells a pretty damn compelling story along the way. Charting Israel's unlikely transformation from best-selling celebrity biographer to criminal literary forger, Heller takes a big risk by asking audiences to empathize with such a disagreeable protagonist, but thanks to her sensitive direction, a well-rounded script and McCarthy's gutsy portrayal, the risk pays off in a big way. A drama born of desperation but also full of mischief and cynical humor, audiences will enjoy getting caught up in the vicarious thrills of Israel's brilliant literary scams.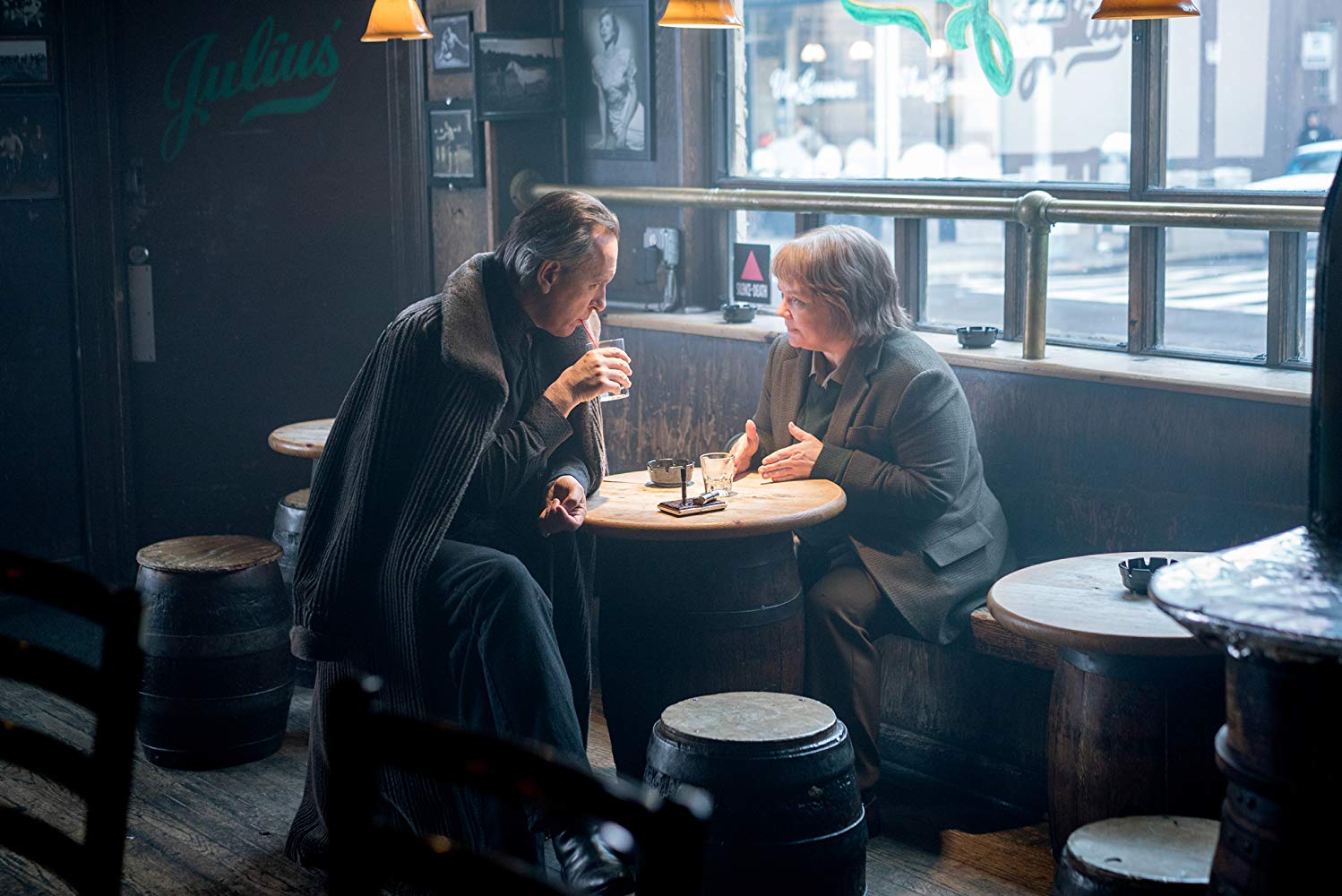 Set in early 1990s Manhattan, the film follows Lee Israel (Melissa McCarthy), a whiskey-drinking, cat-loving, people-hating writer who, after finding success in the 70s and 80s with her books on Katherine Hepburn and Tallulah Bankhead, has fallen on hard times. A skilled biographer capable of seamlessly slipping into her subject's headspace, despite being a best-selling author, Israel doesn't have the name recognition of a novelist or more established writer, making it difficult for her to gain a loyal readership or even get her literary agent (Jane Curtain) to return her calls. With rent due and her cat in need of medication, Lee's situation is nearing dire status.
One day, while researching the comedienne Fanny Brice as a subject for a biography, Israel discovers a personal letter from the late star in a book at the library, and decides to swipe it and sell it to a memorabilia collector. After researching this strange new world of memorabilia collectors, Lee learns that the most valuable letters have a touch of their famous authors' personalities, and so Lee decides to use her chameleon-like writing skills to forge a slew of celebrity letters and sell them for top dollar to unwitting buyers. But while Lee's scam works in the short-term, earning her plenty of money and a delusional sort of literary recognition, before long her con catches up with her. Along the way, she develops a relationship with a bookstore owner (Dolly Wells) and brings her gay street hustler friend (Richard E. Grant) in on her scam.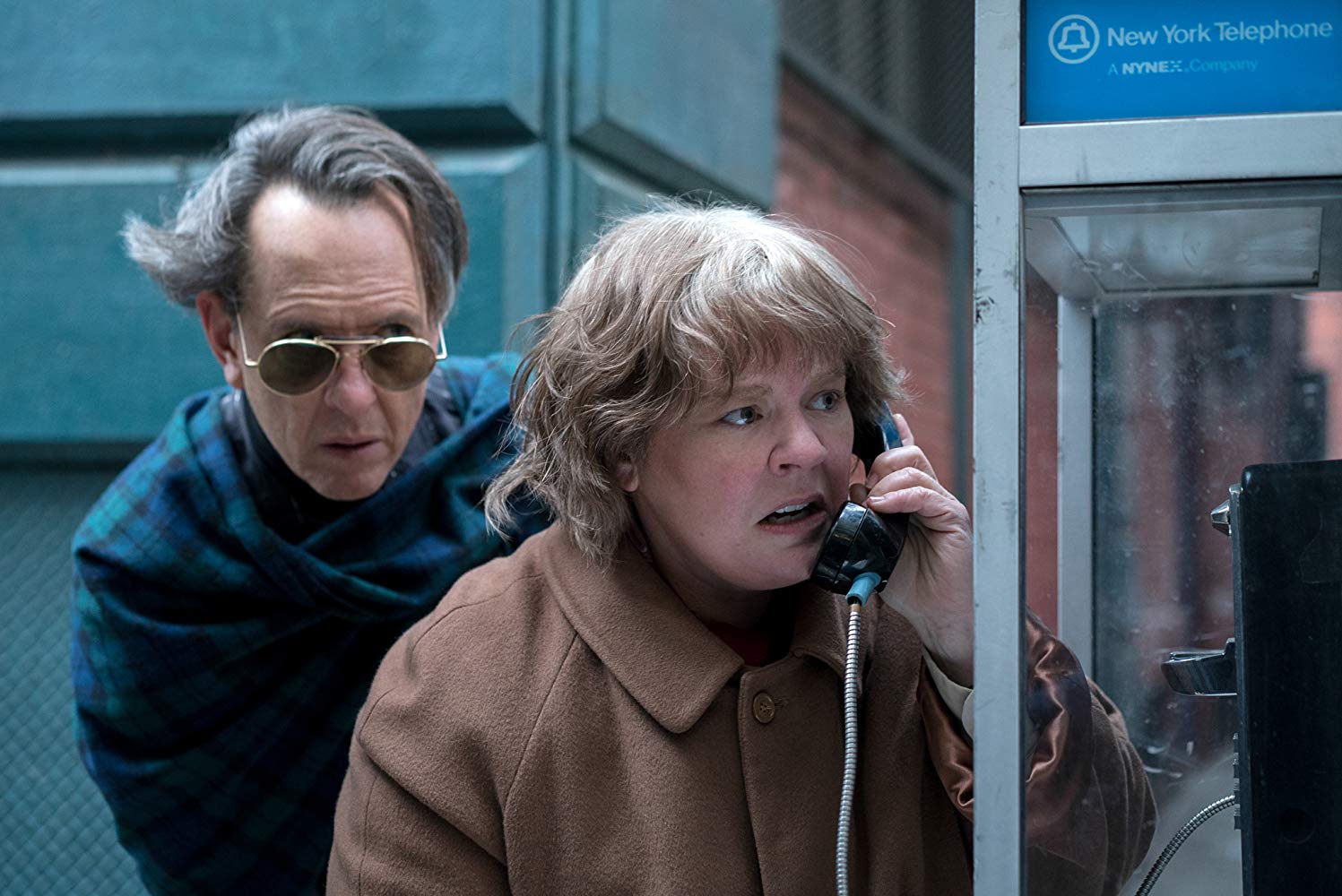 To say this is a dramatic role for Melissa McCarthy is somewhat misleading; in fact, her character's dark humor and cynical worldview is essential to the story and provides many moments of hilarity throughout. However, McCarthy so fully embodies Lee Israel both physically as well as psychologically – the pity, the pessimism, the thirst for literary stature – that there is simply no question that the performance is a serious dramatic achievement. This accomplishment is made all the more impressive by the fact that it's her first time taking on a role this tricky, and whatever accolades she receives for it are well-deserved. And while McCarthy certainly earns her top billing, she is nearly bested by her literal partner-in-crime, Richard E. Grant, playing Jack Hock, the gay street hustler and Israel drinking buddy who joins in on the short-sighted forgery fraud.
"Can You Ever Forgive Me?" is a compelling true crime tale that provides Melissa McCarthy with the role of her already impressive career.
By Lucas Mirabella
Running Time: 106 minutes
Rated R for language include some sexual references, and brief drug use.
http://www.foxsearchlight.com/canyoueverforgiveme/