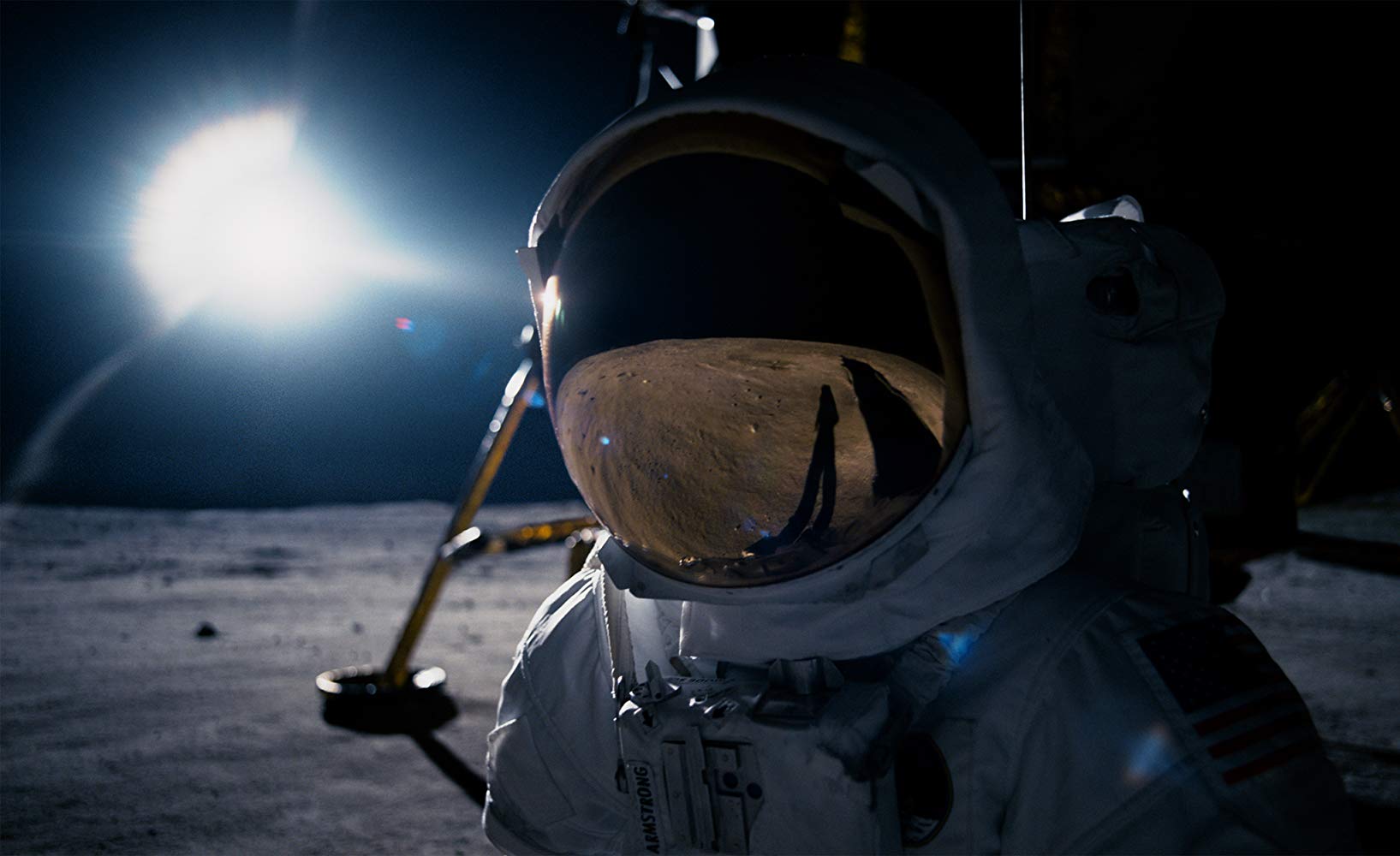 Ryan Gosling reteams with his "La La Land" director to recount the incredible true story behind Neil Armstrong and NASA's first manned mission to the moon in "First Man," an awe-inspiring dramatic achievement featuring a stellar supporting cast that includes Claire Foy, Jason Clarke,Corey Stoll, Kyle Chandler and Christopher Abbott.
Following up his musical ode to Los Angeles that earned him a Best Director Oscar, with "First Man," director Damien Chazelle's filmmaking prowess shows no signs of letting up, as the craftsmanship on display may be even more astonishing than his last effort. Based on James R. Hansen's book of the same name, this stunning spectacle boasts a knockout script by Oscar-winner Josh Singer ("Spotlight") that deftly dramatizes the historic mission in scales both epic and intimate. A rousing bio-drama that spans the emotional spectrum and is sure to be a top contender at year's end, "First Man" is elevated by top-notch tech credits, including a soaring score by "La La Land" composer Justin Hurwitz, exemplary production and costume designs by Nathan Crowley and Mary Zophres, and immersive imagery by Linus Sandgren, most notably so during the jaw-dropping lunar sequences shot in IMAX.
Chronicling the extraordinary decade of events leading up to the launching of Apollo 11, "First Man" centers on the public and private life of Neil Armstrong (Ryan Gosling), the astronaut and aeronautical engineer who was first to step foot on the moon. Following the tragic death of their daughter, Neil and his strong-willed wife Janet (Claire Foy) struggle to cope with their loss. However, Neil's intelligence and clear-headedness in the face of tragedy marks him as a prime candidate for Project Gemini, NASA's second human spaceflight program whose objective is to perfect techniques to enable the future Apollo mission to land astronauts on the moon.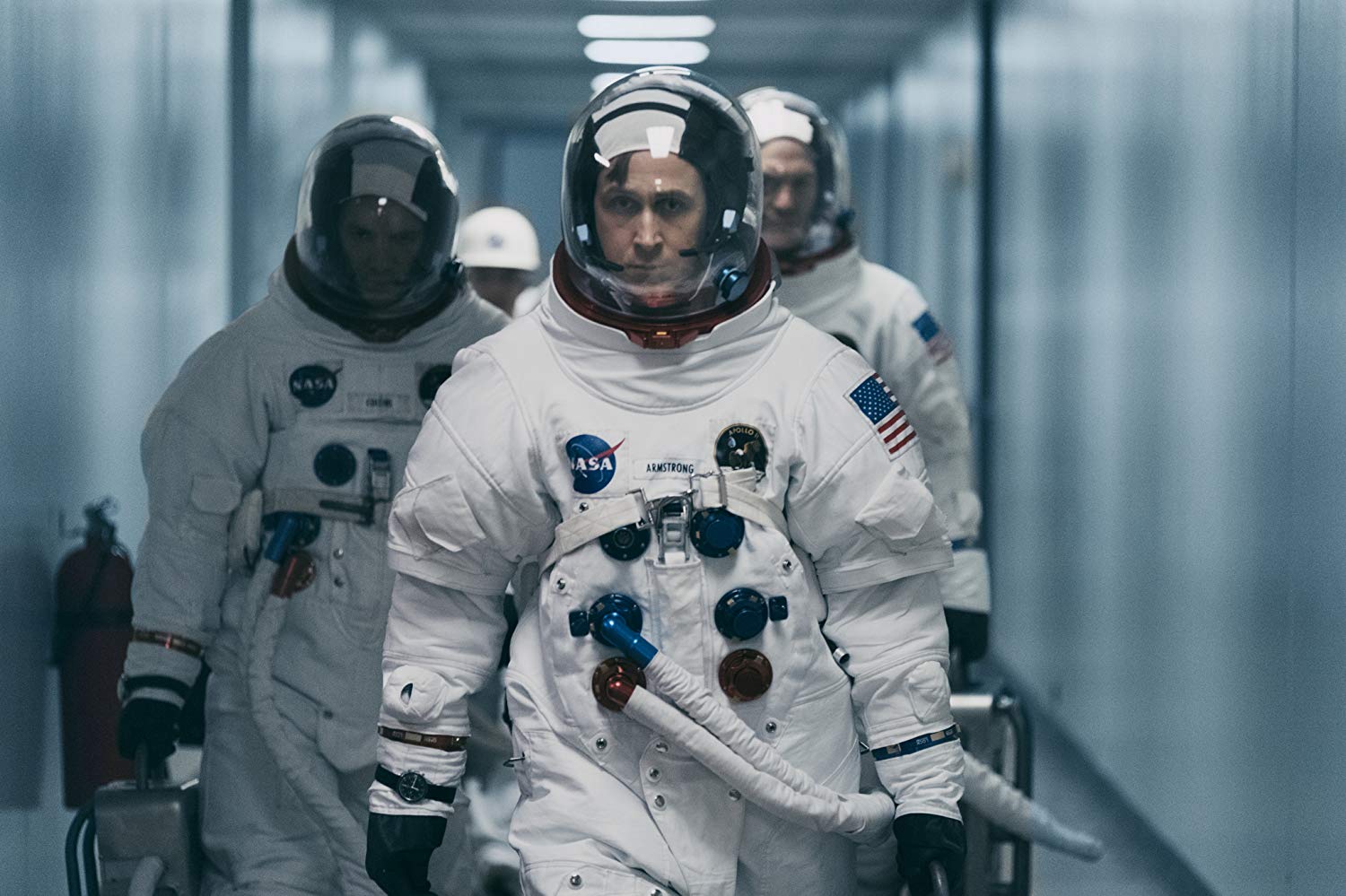 While Neil and his fellow Project Gemini participants – including Ed White (Jason Clarke), Elliot See (Patrick Fugit), Pete Conrad (Ethan Embry), Jim Lovell (Pablo Schreiber), Buzz Aldrin (Corey Stoll), David Scott (Christopher Abbott), Richard F. Gordon (Skyler Bible) and Gus Grissom (Shea Whigham) – dive headlong into the intricacies of this incredible mission, they suffer many setbacks along the way, which takes its toll on the families of Project Gemini and forces the American public to question the operation's legitimacy. As Armstrong and his fellow astronauts inch toward the Apollo 11 launch, the film provides a comprehensive account of the space mission in all its monumental glory.
Focusing his efforts once more on a story exploring the cost of pursuing excellence, director Damien Chazelle crafts an unforgettable tale at turns exhilarating and terrifying, triumphant and tragic, offering a deeply immersive cinematic experience that transports audience back to the early days of space exploration. Whether covering the emotional toll the mission took on the participants' families, the technical aspects of launching a rocket into space, or the danger and suffocating anxiety that these astronauts faced on a daily basis, screenwriter Josh Singer expertly examines all the angles, providing audiences with a captivating narrative rounded out by a cast of multidimensional characters with clear motivations and relatable plights. Also, one can't underscore enough the spot-on production design that brings 1960s America to vivid life, while cinematographer Linus Sandgren's grainy imagery also helps root the proceedings firmly in these times. And nowhere is the technical accomplishment of "First Man" more evident than in the climactic moon landing, with all the cinematic tools at the filmmaker's disposal working in concert to recreate this historic event with palpable realism.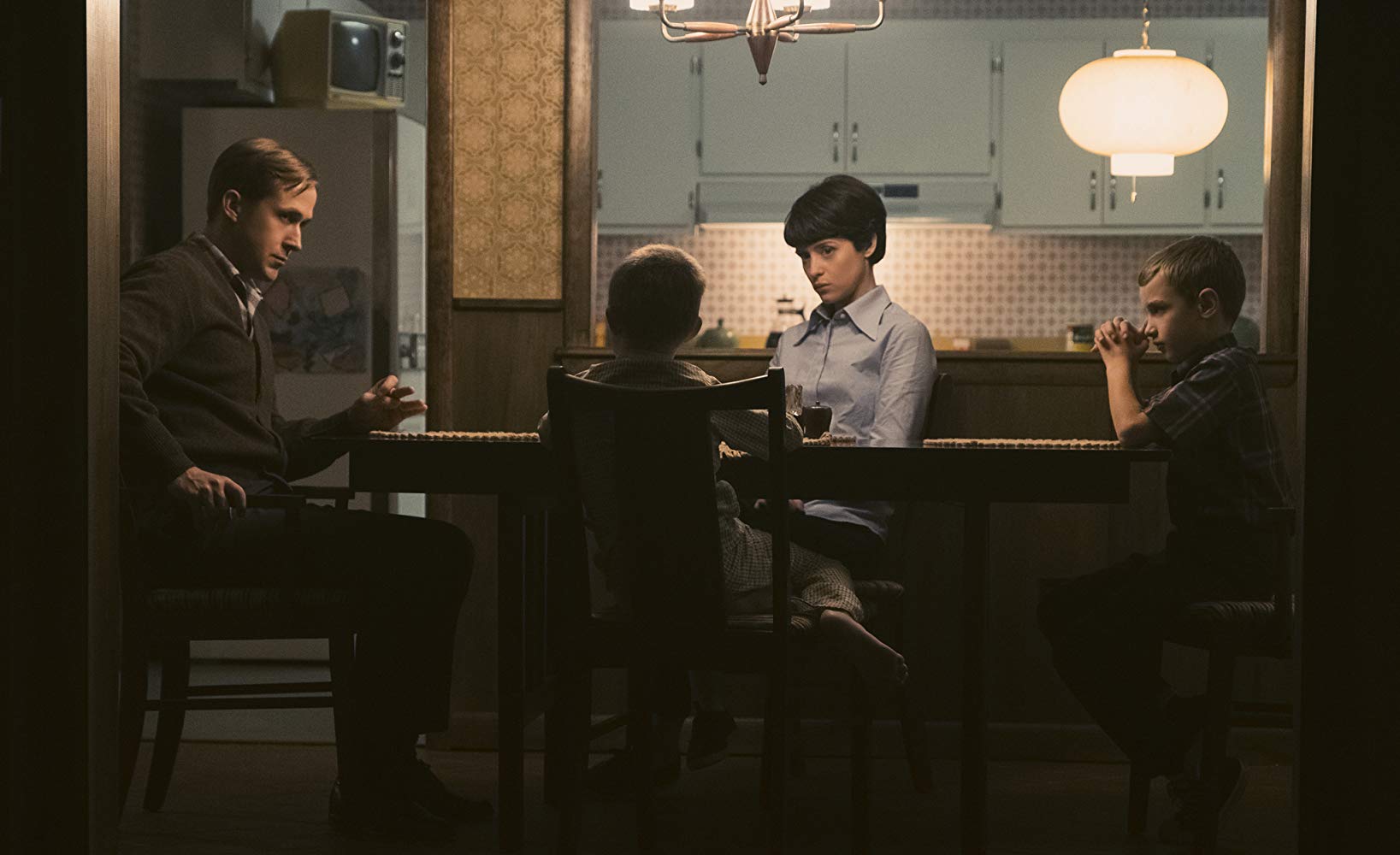 Leading the exceptional cast is Ryan Gosling's compelling lead turn as the brilliant but withdrawn Neil Armstrong, eliciting the character's whirlwind of emotions as he readies for his mission while trying to maintain some semblance of normalcy in his private life. Portraying his no-nonsense wife Janet, Claire Foy continues to impress as she did earlier this year in the creepy thriller "Unsane" with her considerable range and fearless commitment to character. As for the others, the supporting cast is excellent across the board, but Jason Clarke ("Chappaquidick") stands out as Gemini team member and Armstrong pal Ed White, as does Kyle Chandler portraying the calm but commanding director of flight operations Deke Slayton.
Moviegoers will find the gravitational pull of this awards contender too strong to resist.
By Lucas Mirabella
Running Time: 141 minutes
Rated PG-13 for some thematic content involving peril, and brief strong language.