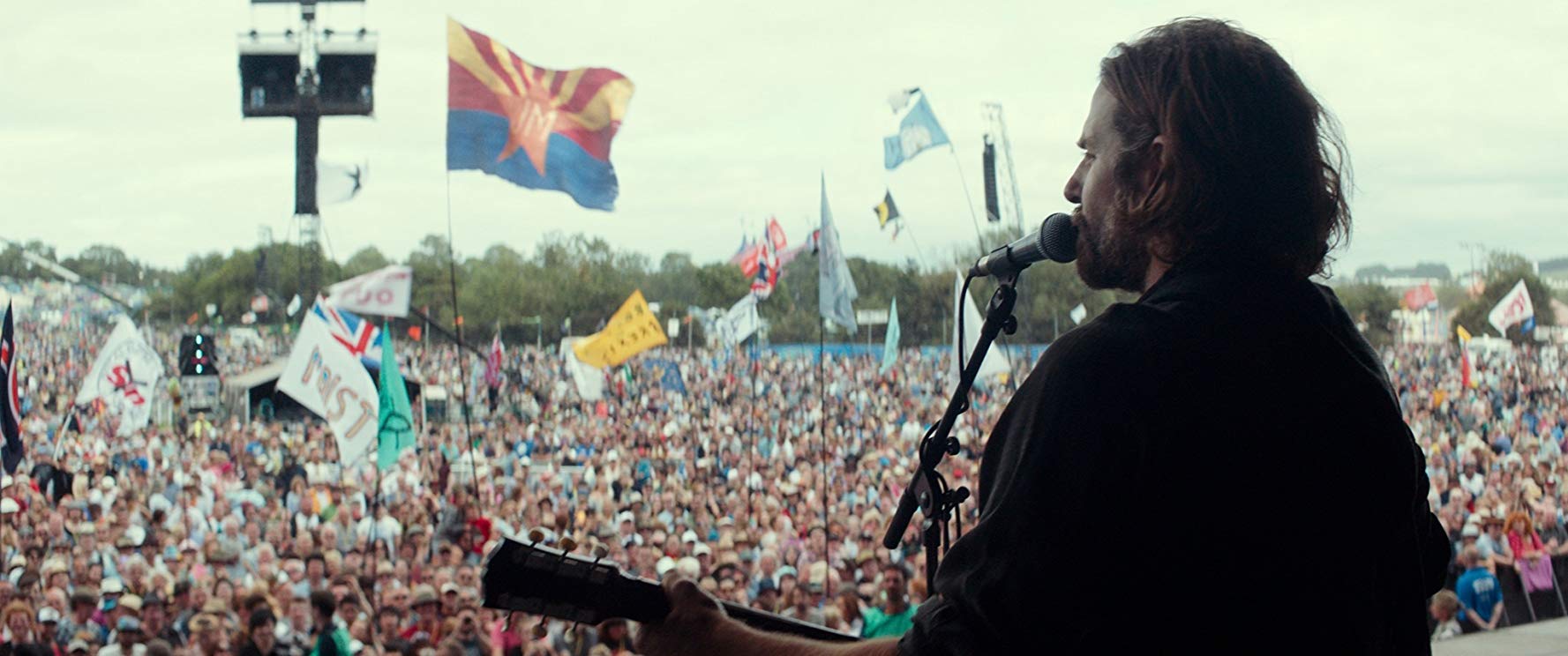 Bradley Cooper and Lady Gaga take center stage in the story of a successful but hard-living country musician who falls for a struggling singer and helps steer her to stardom in "A Star is Born," a dazzling remake of the oft-told Hollywood tale, costarring Sam Elliott, Andrew Dice Clay and Dave Chappelle.
An impressive filmmaking debut from Bradley Cooper, who in addition to starring in and directing also serves as producer and co-writer, this updated take on the George Cukor classic is a captivating exploration of the intoxicating highs and tragic lows of fame. Although the script by Cooper, Eric Rothand Will Fetters hits too many obvious beats, and as a whole doesn't have anything profoundly novel to say about the subject of fame, the film, particularly the first half, radiates excitement as Lady Gaga's character is swept away by love and rising stardom, and audiences will find the energy infectious. Brimming with original music co-written and performed live by the stars themselves during filming, and shot in close-up with a jarring intimacy by Matthew Libatique ("25thHour"), although the story never transcends its conventional roots, the performances certainly do, with Cooper's convincing turn as the troubled country singer and Lady Gaga in her magnetic feature film debut being reason enough to see this surefire hit.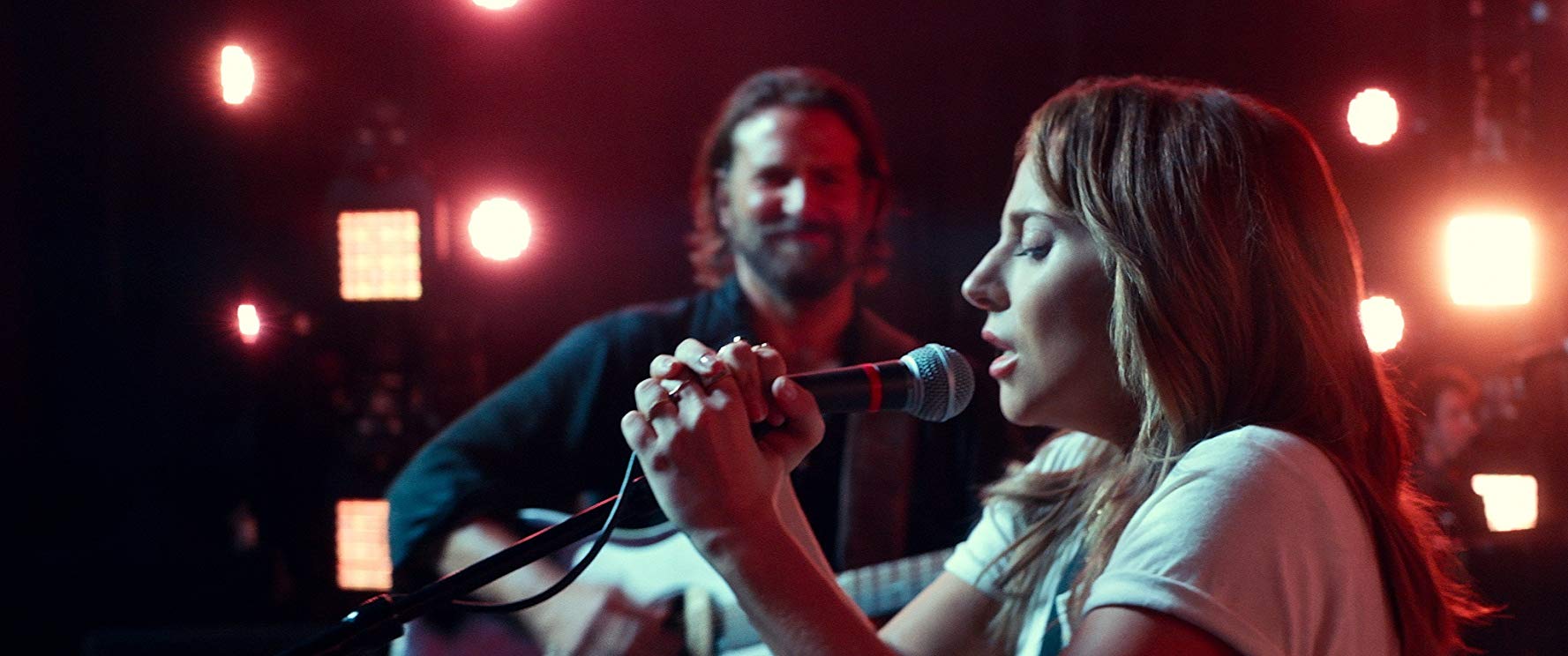 In the film, Cooper plays Jackson Maine, a popular country musician who we meet backstage downing booze and pills before performing to a sold-out crowd. A soulful musician with a tragic family past, Jack's self-destructive ways are only exacerbated by the insular lifestyle he is forced to lead as a famous person, and most of his nights end in a blackout from which his frustrated roadie brother (Sam Elliot) rescues him. Following his sold-out show, Jack finds himself in a limo with no booze, and asks his driver to stop off at a nearby dive bar. There, he meets Ally (Lady Gaga), a struggling singer and waitress who wows Jack with a rendition of "La Vie en Rose." Their chemistry is instantaneous, and after a lively night of drinking, bar fighting and soul unburdening in a supermarket parking lot, it's clear that love is in the air.
What is also clear is that Ally is a diamond in the rough, a budding songwriter with killer pipes whom Jack wants to help find her artistic voice. After inviting her onstage to perform a duet of one of her original songs, the video of the performance goes viral, and before long, fans are clamoring for Ally as much as for Jack. But while Ally's star rises, retaining a manager (Rafi Gavron) and sealing a deal with Interscope Records while touring with her superstar beau, Jack struggles with his dependency issues as well as a nagging ear condition called tinnitus that puts threatens to derail his musical career. What follows is an examination of the perks and pitfalls of stardom as these musicians and lovers' lives travel down diverging paths.
An ambitious project for anyone to take on, let alone a first-time director, with "A Star is Born," Bradley Cooper makes a confident filmmaking debut that realistically and entertainingly examines that crazy thing called stardom – a topic with which Cooper has just a touch of familiarity. Although Cooper's tonal control varies from scene to scene, and in the lesser moments seems largely attributable to certain peculiarities in the storyline (why is Jack's brother so old? Who the hell is Chappelle's character anyway?), he handles the big romantic scenes and even bigger concert sequences with expert execution. Working with cinematographer Matthew Libatique, Cooper imbues the film with a contagious energy, particularly the musical scenes which credibly evoke the thrill of live performance; but he does so with veteran restraint instead of a showier style one might expect from a first-timer. Speaking of the music, there is no shortage of catchy original tunes in "A Star is Born," and one can safely expect a handful of award nominations on the horizon for the talented songwriting team that includes, Lady Gaga, Jason Isbell, Mark Ronson, Lukas Nelson and Cooper.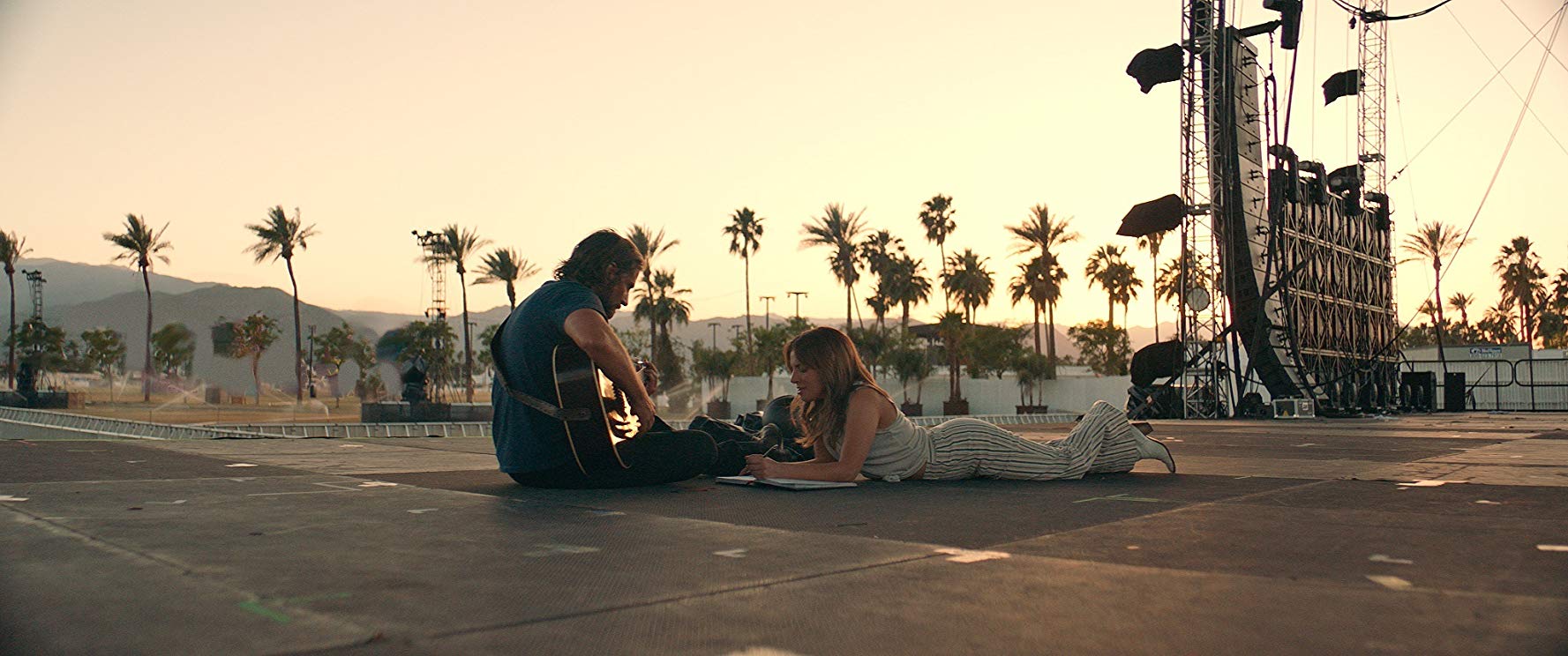 As the troubled country crooner at the story's center, Bradley Cooper delivers a powerful performance that credibly captures his character's inner turmoil. From his struggle with love and stardom to his ear condition and addiction issues, Cooper inhabits his character from start to finish, and his singing is equally impressive. But even more impressive than Cooper's performance is the electrifying film debut of Lady Gaga in the unassuming role of Ally, a small-town girl with big-time talent. Far from a one-note role, the character of Ally is demanding for its musical as well as dramatic requirements, and the first-time actress absolutely delivers, remaining poised, compelling, and completely in her element throughout. Less meaty are the supporting roles of "A Star is Born," though Sam Elliott makes the most of his resentful older brother character while Andrew Dice Clay and Dave Chappelle make for intriguing casting choices as Ally's boisterous father and Jack's laid-back musician friend.
"A Star is Born" is a superlative remake that marks the arrival of a promising director in Bradley Cooper and an exceptional actress in Lady Gaga.
By Lucas Mirabella
Running Time: 137 minutes
Rated R for language, some sexuality/nudity and substance abuse.
http://www.astarisbornmovie.com