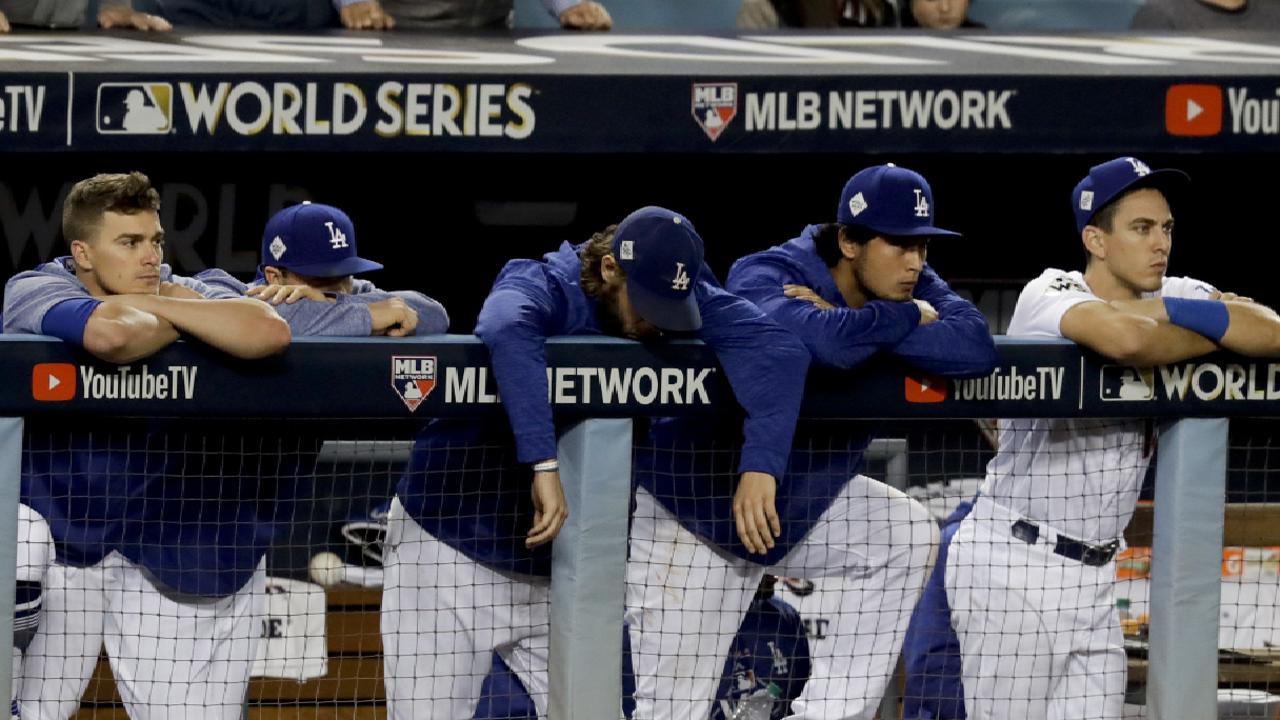 After their 4-2 loss to the Boston Red Sox in Game 2 of the World Series on Wednesday night, the Dodgers quickly tried to turn their attention to Game 3 in Los Angeles. "Historically, it's not a good thing losing the first two," said infielder David Freese, "but if we can pick up Game 3, things can change."
That one-game-at-a-time refrain sounds nice, but it belies the historically steep odds that the Dodgers face at 0-2. According to MLB research, 43 of the 54 teams that have been up 2-0 in the World Series, like this year's Red Sox, have gone on to win it, including each of the past 10.
And when home-field advantage is taken into account, the odds get even better for Boston — 31 of the past 38 teams that have won the first two games at home have gone on to become World Series champions, including each of the past 15, according to MLB research.
In fact, the last time a team lost the first two games of a World Series on the road and came back to win was 1981, when the Dodgers rallied to beat the Yankees. The series moves to Dodger Stadium on Friday where Dodgers rookie Walker Buehler will pitch in Game 3 against Rick Porcello.