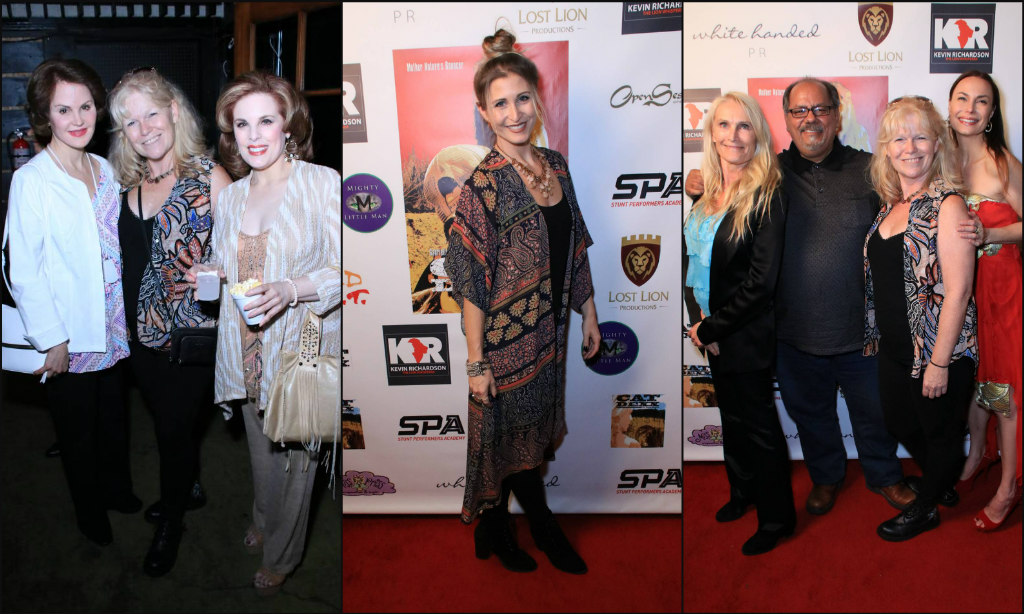 The anti-poaching franchise, "Cat Dexx", in association with the non-profit organization, Defending the Endangered, hosted an exclusive event to raise awareness and funding for Kevin Richardson, aka The Lion Whisperer's, South African Sanctuary.
Hosted at Red Gate Recorders, "Cat Dexx" is a franchise of films, a TV series, novels, videogames, and more. Dexx is a modern-day heroine who is a military veteran and lion whisperer. She left society to return to Africa to hunt the poachers and trophy hunters who are killing the countries diminishing wildlife. As a renegade fighter and skilled sniper, she begins to turn the tide on menacing hunters.
During the Los Angeles event, the short was shown, along with a presentation of the TV series, "Wild C.A.T.", the unveiling of the novel, "Cat Dexx: The Quest Begins", information about the important work done by Defending the Endangered, a special video message from Kevin Richardson, and much more.
In attendance: creators of the "Cat Dexx" franchise, Linda Palmer, Deon van Rooyen and Lena Pousette, along with Gabrielle Stone.
They were joined by founder/actress/musician/producer & animal activist, Jon Mack, of the organization Defending the Endangered, whose vision is to join forces with other artists, social pioneers, thinkers, healers & celebrities to raise awareness and put an end to poaching & trophy hunting.
Proceeds from the event sponsors, the sale of merchandise available at the event, and raffle sales were donated to Kevin Richardson's sanctuary.
http://www.defendingtheendangered.com/