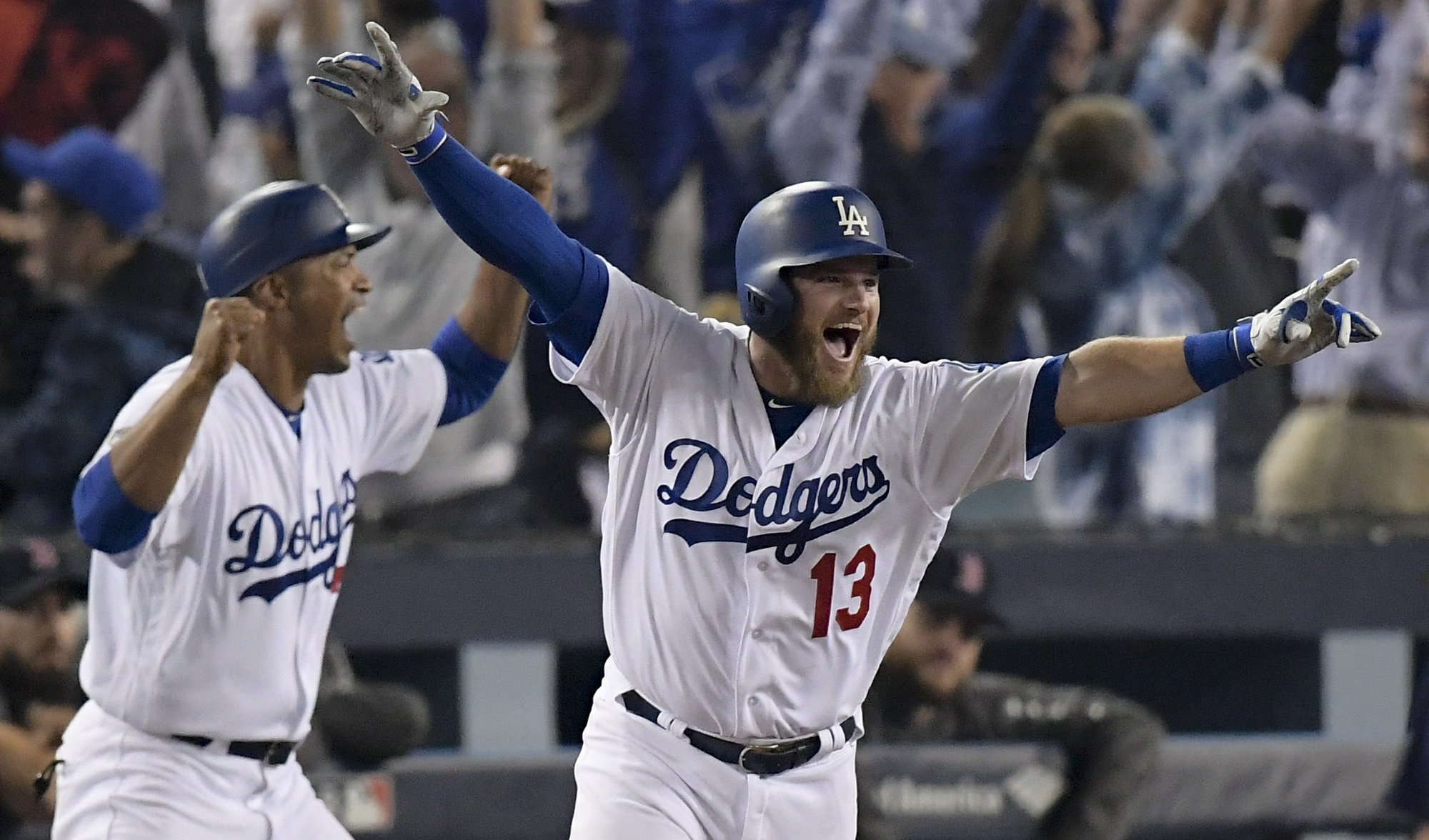 In a history-making World Series game, the Los Angeles Dodgers finally got into the win column with a 3-2 win over the Boston Red Sox after 18 grueling and dramatic innings. The game took 7 hours and 20 minutes to decide a winner, but it was worth every minute. Max Muncy was the hero, leading off the bottom of the 18th and swatting a 3-2 pitch from Nathan Eovaldi over the fence in left-center with but a few inches to spare. It gave the Dodgers a victory that perhaps saved their season. No team has ever come back from a 3-0 deficit to win the World Series.
"I don't really know what to say," Dodgers outfielder Cody Bellinger said. "I'm just glad Muncy hit the home run so we can go home and get some sleep." With a gem of a pitching job by winning pitcher Walker Buehler, the Red Sox couldn't touch the Dodgers rookie, who served up seven scoreless innings. Jackie Bradley, Jr. tied the score with a home run in the eighth off closer Kenley Jansen, but the Red Sox couldn't do anything against the parade of Dodgers relievers.
Maybe the best way to sum up the bizarre night at Dodger Stadium: Of the 50 players on both rosters, only four didn't get into the game: Chris Sale and Drew Pomeranz for the Red Sox and Rich Hill and Hyun-Jin Ryu for the Dodgers. The 46 players used on both teams was a record for any postseason game. The Red Sox burned through a record-tying nine pitchers, including Eovaldi, the projected Game 4 starter who pitched the final six-plus innings — leaving the Red Sox without a starter for Game 4 until manager Alex Cora announces one Saturday afternoon.
Game 4 continues tonight at Dodger Stadium with the Red Sox still holding a 2-1 lead.