Cast and executive producers kicked-off the debut of Amazon Prime Video's Tom Clancy's Jack Ryan with a star-studded red carpet premiere event at LA Fleet Week Friday, August 31, aboard the historic Battleship Iowa at the Port of Los Angeles in San Pedro, CA. Talent including John Krasinski ("Jack Ryan"), Wendell Pierce ("James Greer"), Dina Shihabi ("Hanin Ali Suleiman"), Ali Suliman ("Mousa Bin Suleiman"), John Hoogenakker ("Matice"), Haaz Sleiman ("Ali"), Mena Massoud ("Tarek Kassar"), Matt McCoy ("Dr. Daniel Nadler") along with the Creators and Showrunners Carlton Cuse and Graham Roland were in attendance along with 200 active, uniformed sailors, Amazon executives, LA city officials, LA Fleet Week and US Navy VIPs, and press.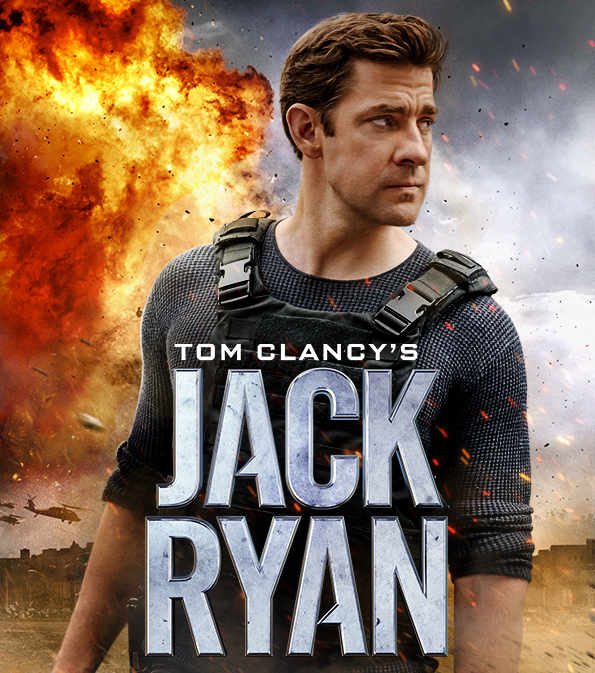 Amazon launched Tom Clancy's Jack Ryan, co-produced by Paramount Television and Skydance Television, today, August 31st on Amazon Prime Video. The series is a reinvention with a modern sensibility of the unexpected Tom Clancy hero. It centers on Jack Ryan, an up-and-coming CIA analyst thrust into a dangerous field assignment for the first time. The series follows the titular character as he uncovers a pattern in terrorist communication that launches him into the center of a dangerous gambit with a new breed of terrorism that threatens destruction on a global scale. The one-hour, eight-episode dramatic series stars John Krasinski (A Quiet Place, 13 Hours) as Jack Ryan, as well as Wendell Pierce (The Wire) as James Greer and Abbie Cornish (Three Billboards Outside Ebbing, Missouri) as Cathy Mueller. It is executive produced by Carlton Cuse (Lost, Bates Motel) and Graham Roland (Fringe, Prison Break), who created the series for television and serve as showrunners, Krasinski, Academy Award nominated director Morten Tyldum (The Imitation Game) who also directed the pilot and Michael Bay's Platinum Dunes. Executive producing the series with Bay at Platinum Dunes are Andrew Form (A Quiet Place, Teenage Mutant Ninja Turtles) and Brad Fuller (A Quiet Place, Teenage Mutant Ninja Turtles.) Additionally, Daniel Sackheim, (The Americans), Mace Neufeld (Patriot Games, Clear and Present Danger, The Sum of All Fears and Jack Ryan: Shadow Recruit.) and Skydance's David Ellison, Dana Goldberg (Mission: Impossible – Rogue Nation, Star Trek Beyond) and Marcy Ross (Grace and Frankie, Altered Carbon) also executive produce the series with Lindsey Springer and Allyson Seeger serving as a co-executive producers.
Tom Clancy's Jack Ryan is currently available globally on Prime Video.