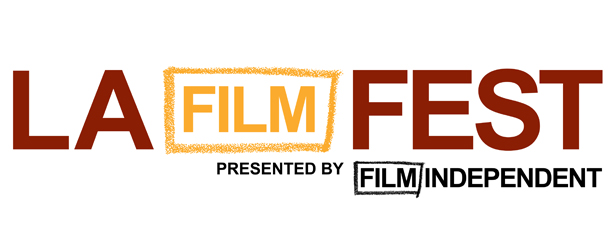 Today the LA Film Festival, produced by Film Independent, the nonprofit arts organization that also produces the Film Independent Spirit Awards, announced the Closing Night Film is the World Premiere of David Raymond's Nomis starring Henry Cavill, Sir Ben Kingsley, Nathan Fillion, Minka Kelly, Alexandra Daddario and Stanley Tucci. Additionally there will be a Gala Screening of Maryam Keshavarz's Viper Club, starring Susan Sarandon, Matt Bomer, Lola Kirke, Julian Morris, Sheila Vand, Adepero Oduye, Amir Malaklou and Edie Falco; Global Media Makers Fellow Nejib Belkadhi's Look At Me to screen; two additional series added including Tenacious D's Post-Apocalypto and Terence Nance's Random Acts of Flyness; and Retrospective screenings of Gregory Nava's El Norte and Ang Lee's The Wedding Banquet.
"As a festival that has always championed new voices it is only fitting to be closing this year with the work of a first time writer director," said Jennifer Cochis, LA Film Festival Director. "In Nomis David Raymond created a thrilling film made all the more terrifying by the performances from his incredible cast."
Closing Night Film
Friday, September 28, ArcLight Hollywood Cinerama Dome
Nomis, dir. David Raymond, USA, World Premiere
When police trap online predator Simon Stulls, they soon realize that the extent of his crimes go far beyond that of his own psychological trauma. Nothing quite makes sense that is until people involved in the case, on both sides of the law, start getting murdered…
Additional Gala (1)
Saturday, September 22, Wallis Annenberg Center for the Performing Arts
Viper Club, dir. Maryam Keshavarz, USA, US Premiere
ER nurse Helen Sterling (Susan Sarandon) struggles to free her grown son, a journalist captured by terrorists in the Middle East. After hitting walls with the FBI and state agencies, she discovers a clandestine community of journalists, advocates, and philanthropists who might be able to help.
Global Media Makers Special Screening (1)
Global Media Makers is an innovative mentoring initiative and cultural exchange program that connects international filmmakers with leading U.S. entertainment professionals. The program is sponsored by the U.S. Department of State's Bureau of Educational and Cultural Affairs and produced in partnership with Film Independent.
Saturday, September 22, ArcLight Culver City
Look At Me, Nejib Belkadhi, Tunisia, U.S. Premiere
Lotfi, a Tunisian immigrant in Marseille, returns to his country to take care of his autistic son after the boy's mother suffers a stroke. When institutionalizing his son proves difficult, he discovers unexpected ways to connect with his estranged son, thus understanding true fatherhood and coming to terms with his masculinity.
Additional Series (2)
Monday, September 24, Writers Guild Theater
Post-Apocalypto, dir. Tenacious D, USA, World Premiere
Post-Apocalypto is an original, six-part animated video series from the minds of Tenacious D. Each frame of every episode was hand-drawn by Jack Black himself, with every character voiced by Black and Kyle Gass. The series begins rolling out on September 28, 2018, via Tenacious D's YouTube page, with a new episode every Friday after that.
Saturday, September 22, Writers Guild Theater
Random Acts of Flyness, USA, LA Premiere
Random Acts of Flyness is a HBO late-night series from artist Terence Nance (An Oversimplification of Her Beauty) that explores cultural idioms such as patriarchy, white supremacy and sensuality from a new, thought-provoking perspective.
#01 "What are your thoughts on raising free black children?" – Written by Terence Nance & Jamund Washington; Directed by Terence Nance, Frances Bodomo, Shaka King

#02 "two piece and a biscuit" – Written by Terence Nance & Jamund Washington & Frances Bodomo & Naima Ramos-Chapman & Nelson Nance & Shaka King; Directed by Terence Nance, Frances Bodomo, Darius Clark Monroe, Naima Ramos-Chapman, Jamund Washington

Retrospectives (2)
Rediscover classic, cult and beloved films on the big screen, often celebrating anniversaries or restored versions.
Tuesday, September 25, Arclight Culver City
El Norte, dir. Gregory Nava, Mexico/USA, 35th Anniversary Academy Restoration
The Oscar-nominated classic film about the plight of the undocumented. Siblings, Rosa and Enrique flee persecution in Guatemala and journey to the promised land of "El Norte" only to encounter more injustice.
Thursday, September 27, Writers Guild Theater
The Wedding Banquet, dir. Ang Lee, Taiwan/USA, 25th Anniversary 35mm Presentation
A Chinese yuppie hopes a marriage will prevent his parents from discovering he is gay, but his plan hilariously backfires when they insist on coming to New York for the wedding.
Panel (1)
Sunday, September 23, Wallis Annenberg Center for the Performing Arts
The Future of Producing, hosted by Rebecca Green, joined by panelists Steven J. Berger (Lorena), Mel Jones (Dear White People), Lacey Leavitt (Sadie) and Avril Z. Speaks (Jinn).
Additional Podcast (1)
Tuesday, September 25, Wallis Annenberg Center for the Performing Arts
Welcome to the Clambake – USA (CREATORS/HOSTS Lindsay Stidham and Angela Gulner) – From Campfire Media, two hilarious women explore what it means to be a feminist in the current cultural climate.