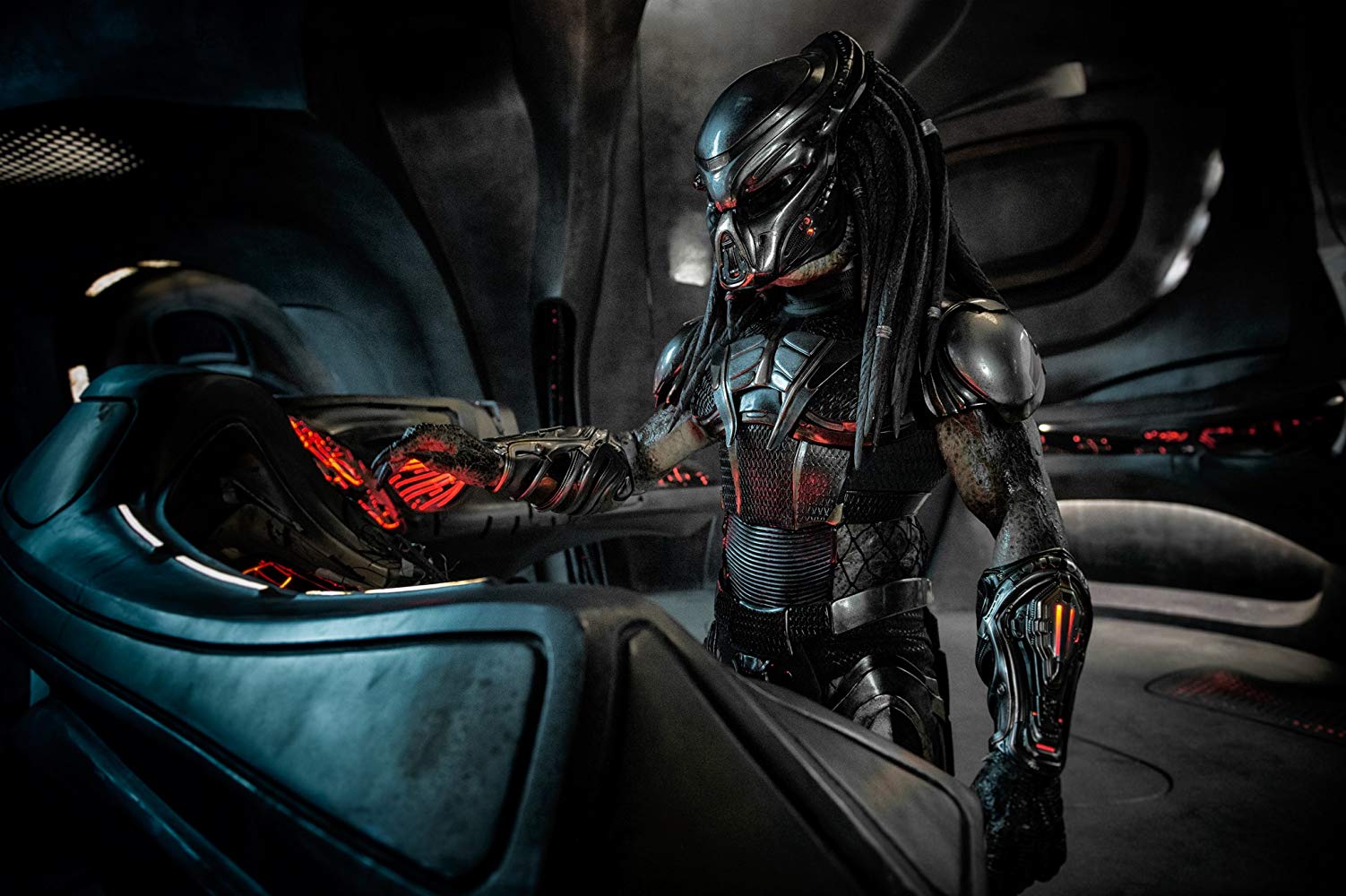 When the universe's most feared alien hunters return to earth with their sights set on world domination, it's up to a band of misfit ex-soldiers to save the day in "The Predator," a darkly comic, hyper violent installment in the long-running franchise, featuring Boyd Holbrook ("Logan"), Jacob Tremblay ("Room"), Sterling K. Brown, and Olivia Munn.
Directed by original "Predator" cast member Shane Black ("The Nice Guys") from a script he co-wrote with Fred Dekker, this updated take on the beloved 80s sci-fi action film takes a more comedic, tongue-in-cheek approach to the material, and the results are messy but entertaining. Although the storyline becomes increasingly mired in a jungle of disparate subplots, there are enough throwback action sequences, quirky characters and amusing one-liners to satisfy action fans. Boasting a talented ensemble cast whose enthusiasm for the franchise jumps off the screen, and a script that compensates in laughs and alien-centric action for what it lacks in logic, "The Predator" is an energetic diversion that revels in its R-rated mayhem.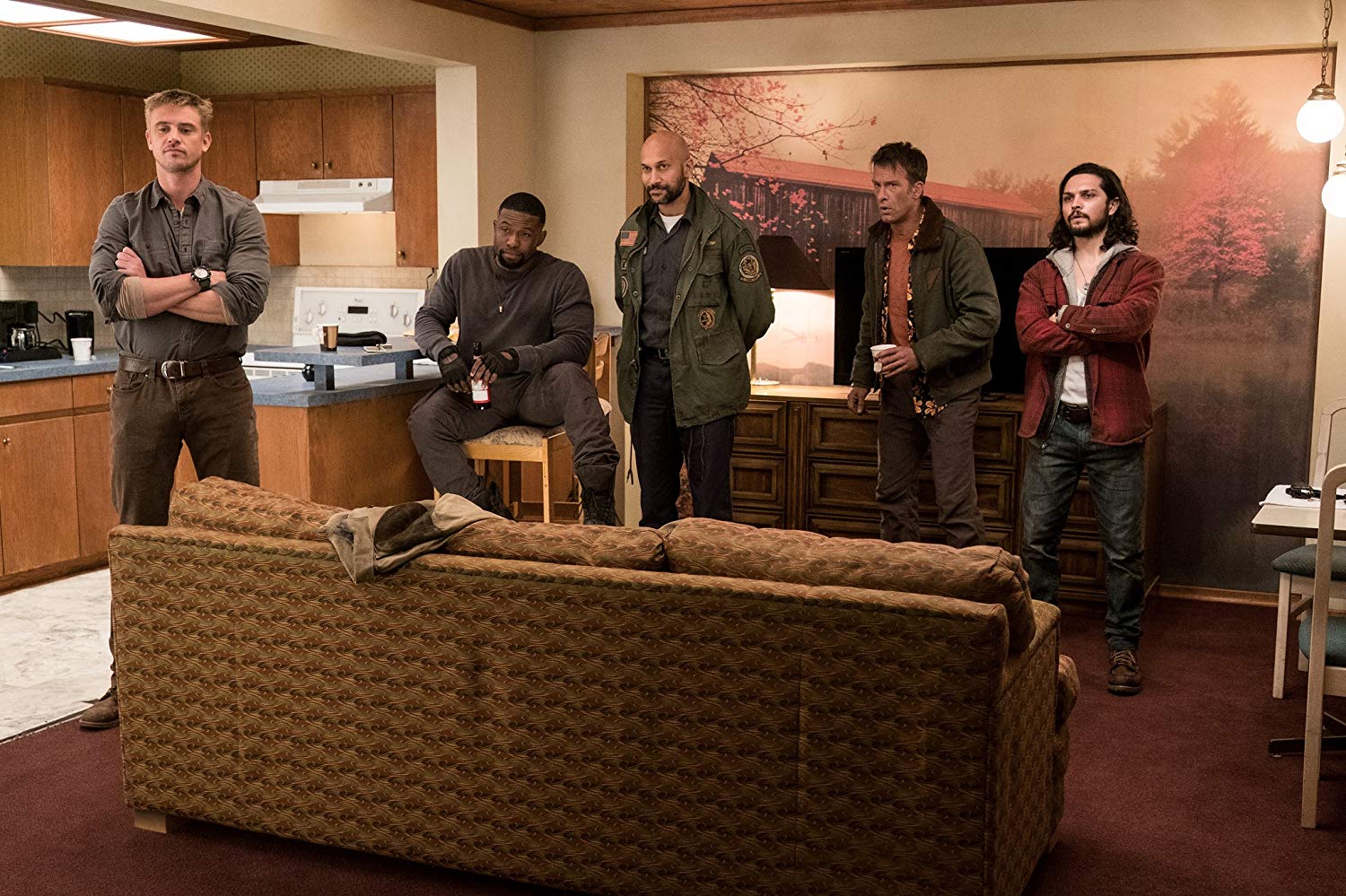 "The Predator" kicks off in Mexico, where Quinn McKenna (Boyd Holbrook), an army ranger sniper turned mercenary, is in the midst of a narcos hostage situation when an alien space ship crashes nearby. After emerging as the sole survivor from the ensuing Predator attack, McKenna sends some slick alien technology from the space ship to his estranged wife (Yvonne Strahofski) and autistic son (Jacob Tremblay) for safekeeping, though the results of this decision are anything but safe. The Predator is captured and held under sedation in a secret government lab run by a shady fella named Traeger (Sterling K. Brown).
After McKenna is apprehended and brought in for questioning about the Predator attack, his son accidentally activates the alien technology, causing the creature to awaken and wreak havoc on everything in his path. With the help of a bus full of PTSD ridden soldiers known as The Loonies (Thomas Jane, Keegan-Michael Key, Trevante Rhodes, Alfie Allen, Augusto Aguilera), as well as an evolutionary biologist (Olivia Munn), McKenna sets out to stop the Predator from hunting down his estranged family. But when a larger, fiercer Predator enters the equation, all bets are off.
Director Shane Black injects his take on the extraterrestrial franchise with more energy, humor and shock-value gore than the predecessors, and while his version pays homage to the original whenever possible, it still feels tonally suited to today's audience. Every scene in the film seems like it's trying to outshine the previous, and this excessive approach lends itself to humor and ludicrousness in equal measure. Despite the storyline being used as a mere excuse for crude dialogue and bombastic filmmaking, Black's "Predator" sails along on a spirited dedication to B-movie trashiness, and many will find his enthusiasm infectious.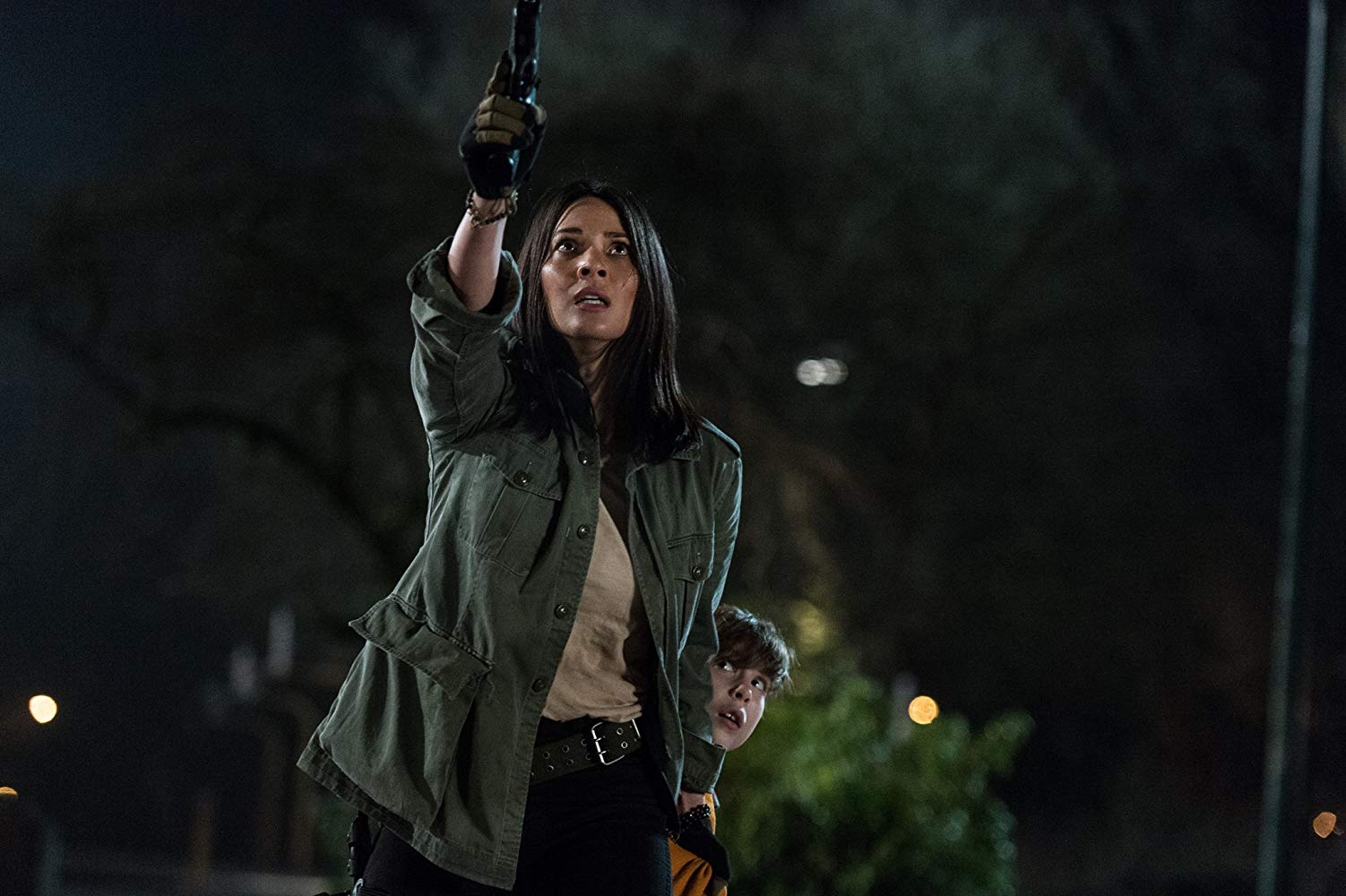 By design, "The Predator" is big and loud and uninterested in nuance, but the ensemble cast still delivers perfectly competent performances that service the storyline and earn some laughs as well. As the sniper mercenary at the story's center, Boyd Holbrook may not be a suitable replacement for Schwarzenegger but he still delivers a memorable lead performance that hits all the minimal notes required of him. As the shady leader of the secret government lab, Sterling K. Brown relishes showing off his devious side, while Olivia Munn displays similar enthusiasm for hunting aliens. Keegan-Michael Key and Thomas Jane also make for an amusing pair of misfit soldiers.
Fun but flawed, "The Predator" reinvents the 80s action classic with morbid humor.
By Lucas Mirabella
Running Time: 107 minutes
Rated R for strong bloody violence, language throughout, and crude sexual references.
https://www.foxmovies.com/movies/the-predator