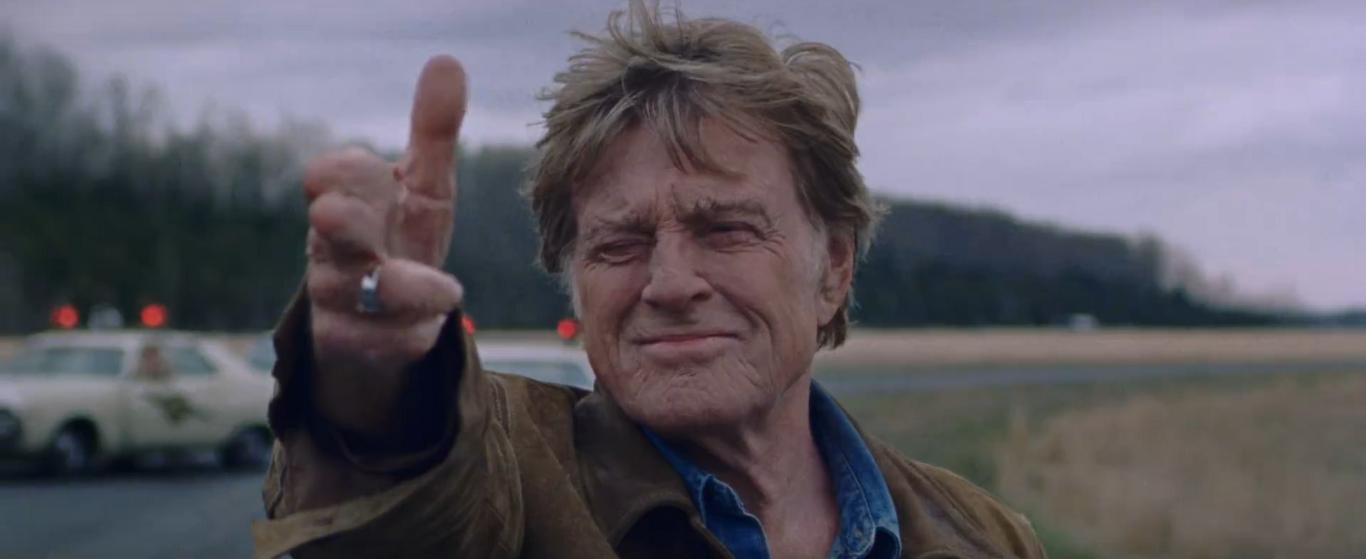 An elderly bank robber with impeccable manners pulls off a string of audacious heists while being pursued by a dogged detective in "The Old Man and the Gun," a distinctive and delightful true crime dramedy starring Robert Redford in what is said to be the screen legend's final role.
Based on David Grann's 2003 New Yorker article, and directed with playfulness and understated grace by David Lowery ("A Ghost Story," "Ain't Them Bodies Saints"), this lighthearted take on the heist film is simply endearing from start to finish. Featuring a heartfelt and humorous script by Lowery that revels in its protagonist's enigmatic qualities and, much like his bank-robbing style, unfolds at an enjoyably relaxed pace, this elegant exploration of a lifelong criminal is part romance, part western, part procedural, and all charm. Much like Lowery's other pictures, the filmmaking on display here is truly something to behold, topped off with an indelible Robert Redford performance that is all but a shoo-in for a Best Actor nom, not to mention standout supporting work from the likes of Casey Affleck, Sissy Spacek, Danny Glover and Tom Waits.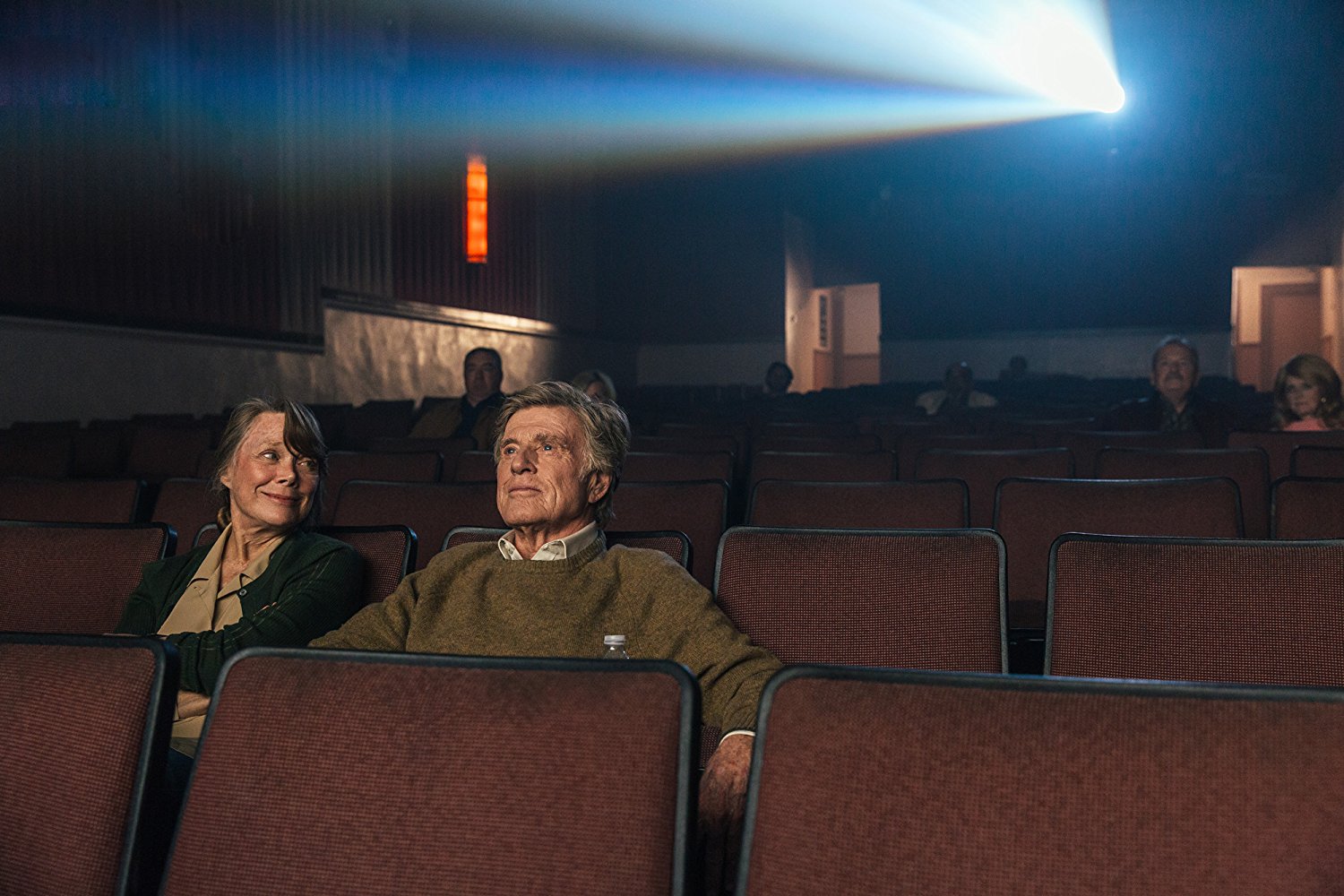 Set in the early 1980s, "The Old Man and the Gun" follows Forrest Tucker (Robert Redford), a career bank robber who has escaped from prison 18 times throughout his storied life. Now a free man in his seventies, Forrest's passion for bank robbing hasn't abated in the slightest, and he sets out to pull off a string of his famously low-key heists across the United States with some likeminded elderly criminals known as the Over-the-Hill Gang (Danny Glover, Tom Waits). During the getaway of a Texas heist, Forrest meets Jewel (Sissy Spacek), a lonely widow living a quiet life on her nearby ranch. After using her as a diversion during the police chase, Forrest pursues her with great interest and, despite their obvious differences, the pair spark up a twilight romance.
While Forrest carries on with his particularly prideful and polite brand of bank robbing, his exploits begin to attract national attention, with media outlets romanticizing the stranger-than-fiction crime story. This type of glowing coverage doesn't sit well with Detective John Hunt (Casey Affleck), a Texas lawman and father of two who has a strong reason for wanting to slap the cuffs on Forrest: he was inside the Dallas bank during Forrest's heist and didn't even realize it was going down. As Forrest continues down his charmingly criminal path, Hunt seeks to uncover the old man with the gun's true identity.
Using the emotional spine of David Grann's superb article, writer-director David Lowery paints an unforgettable portrait of an intriguing, larger-than-life figure whose painstaking preparations and graceful heists elevated bank robbery to a near art form. Molding the film as more of a western than your typical police procedural, Lowery's sharp script allows the audience to bask in the mysterious motivations of its lead character, which in turn lends itself to a more meditative mode of storytelling. Much like Detective John Hunt being more interested in the "hunt" for Forrest than actually arresting him, Lowery is more interested in immersing viewers in the singular perspective of this one-of-a-kind character than telling a run-of-the-mill detective story, and his instincts yield excellent results. The film also features hypnotic cinematography by Joe Anderson that perfectly captures the 1980s setting as well as the story's fairy tale aspects, crisp editing by Lisa Zeno Churgin that helps the film find its own unique rhythm, and an enchanting score by Daniel Hart that nicely evokes the playful yet poignant tone.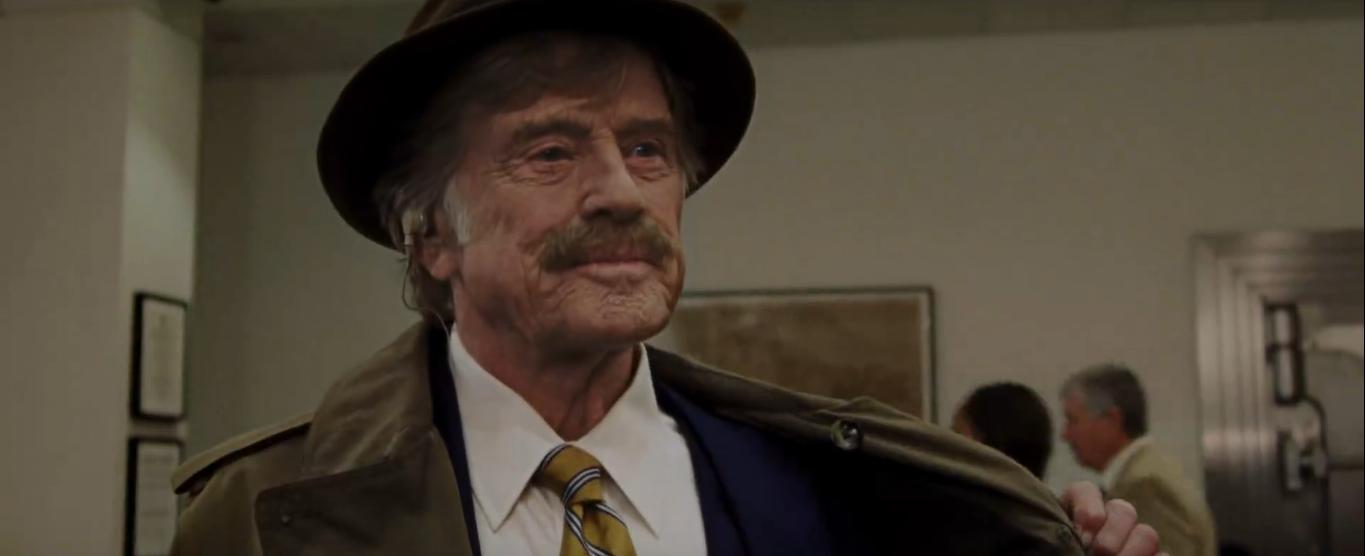 In an acting career spanning six decades, Robert Redford hasn't lost an ounce of his trademark charisma, and his portrayal of lifelong bank robber Forrest Tucker draws heavily on his unmistakable screen persona – boyish, sweet, carefree, and rebellious. It's a perfect fit for the role and one that should attract some serious awards attention in the coming months. Playing Redford's love interest, Sissy Spacek is positively delightful, while Casey Affleck excels as the detective whose fascination with the elderly robber borders on the obsessive. Rounding out the cast is Redford's Over-the-Hill Gang accomplices Tom Waits and Danny Glover, who both shine in their minimal screen time.
"The Old Man and the Gun" is a charming true crime dramedy featuring Robert Redford at his very best.
By Lucas Mirabella
Rated PG-13 for brief strong language.
Running Time: 93 minutes
http://www.foxsearchlight.com/theoldmanandthegun/