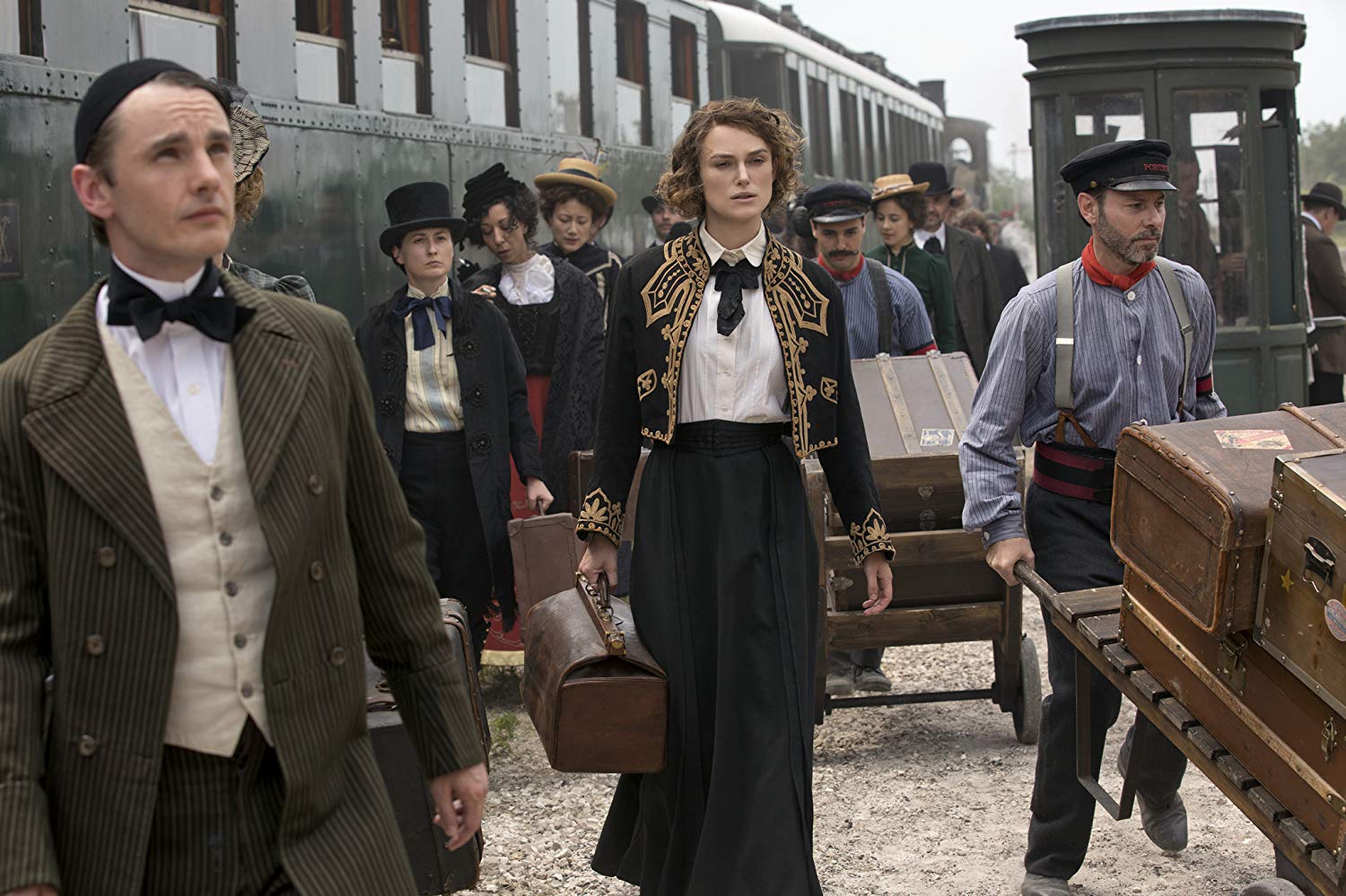 When a newlywed country girl is asked to ghostwrite for her prominent Parisian writer husband, the resulting novel becomes a cultural sensation and sparks a fight over creative ownership in "Colette," a spirited period bio-drama starring Keira Knightley and Dominic West.
Coming on the heels of his extraordinary Alzheimer's drama, "Still Alice," director Wash Westmoreland delivers yet another poignantly plotted and consistently engaging film centered on a strong female protagonist that is sure to resonate in today's feminist-forward climate. Working from an impressive script co-written by Westmoreland with his longtime collaborator and life partner, the late Richard Glatzer ("Still Alice"), as well as Rebecca Lenkiewicz ("Ida"), this brilliantly staged bio-drama impresses with its fascinating and surprisingly timely true story, credible period details and kinetic camerawork. Infinitely livelier than your average period drama, "Colette" is elevated considerably by first-rate acting that is sure to place Keira Knightley in the Best Actress awards conversation, and Dominic West not far behind as her scoundrel husband.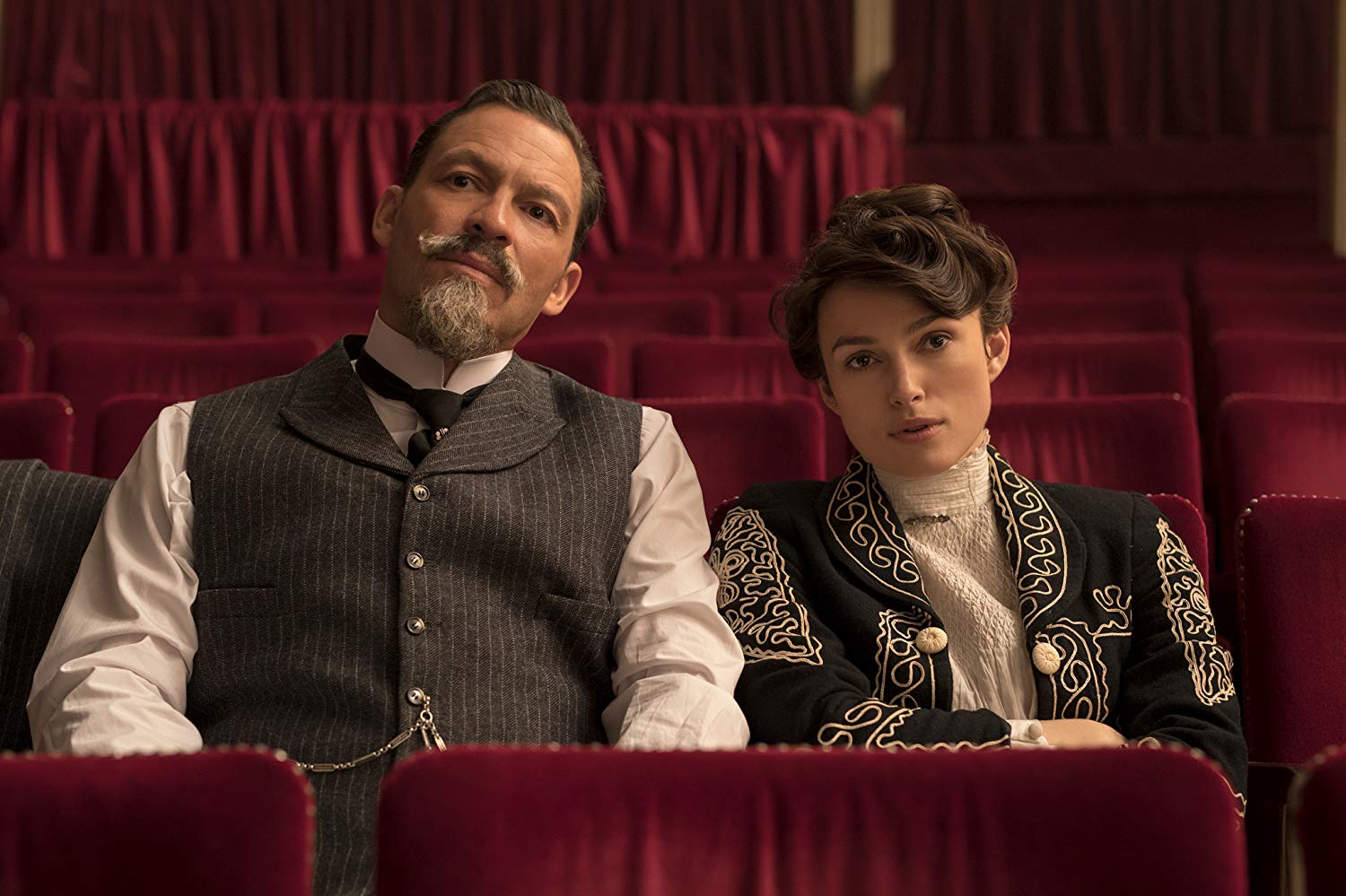 Set in Belle Epoque Paris, the film follows a young countrywoman named Gabrielle Sidonie Colette (Keira Knightley) as she takes up with a respected older Parisian man of letters known by his pen name, Willy (Dominic West). After marrying Willy and moving to the bustling French capital during this heady era, Colette embraces her Bohemian environment with open arms, and soon her creative spark is lit.
Despite her husband's literary success, money is a constant concern for the couple, and before long her husband suggests that she put her creative energy towards penning a novel that they'll release under the Willy pseudonym. What results is "Claudine," a novel that becomes a bestseller, a cultural sensation and an entire brand unto itself. But while Willy and Colette's prominence grows, becoming the first celebrity couple of the era, Colette yearns for literary recognition and independence from her philandering husband. While the unsung author battles with her spouse over creative ownership of "Claudine," she also battles with her sexuality and the societal constraints that prevent her from pursuing those feelings.
Filmmaker Wash Westmoreland stages this handsomely photographed production with utter confidence, and virtually every scene feels well-honed and carefully crafted. Chronicling the artist's transformation from a conventional country girl to liberated author and symbol of female empowerment, the polished and wide-ranging script handles the story's intimacy and scope with equal skill. For a film set in late nineteenth century Paris, "Colette" certainly speaks to the issues of today, particularly those concerning feminism and sexual norms, but it does so in entertaining fashion, never coming across as didactic or preachy in the process.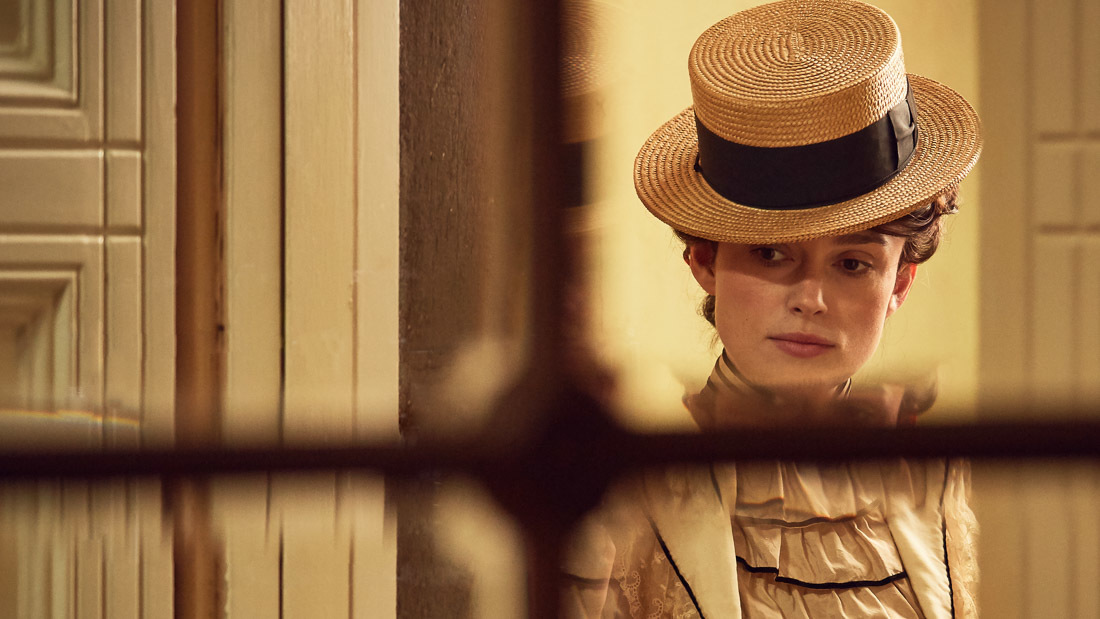 There is much to be impressed by in "Colette," with the ravishing cinematography by Giles Nuttgens ("Hell or High Water") and the elegant score by Thomas Ades being definite standouts, but none more so than the arguable career-best performance by Keira Knightley in the title role. Given her character's incredible life journey and all the adversity she faced along the way to gaining proper recognition, the role is emotionally complex and physically demanding, but Knightley handles the task with total self-assurance. As her publicly celebrated but privately contemptible husband Willy, Dominic West is thoroughly captivating throughout, playing his role as a charming scoundrel to the hilt. The audience may be inclined to hate his guts by the end, but it's an impressive feat of acting nonetheless. Eleanor Tomlinson also turns some heads as Georgie, a woman who captures the romantic attention of both Knightley and West, while Denise Gough gives a commanding turn as Missy, a strong-willed noblewoman who helps Colette defy gender norms.
An enjoyable period piece highlighted by a killer Keira Knightley performance, "Colette" is a timely true story of female empowerment.
By Lucas Mirabella
Running Time: 112 minutes
Rated R for some sexuality/nudity.