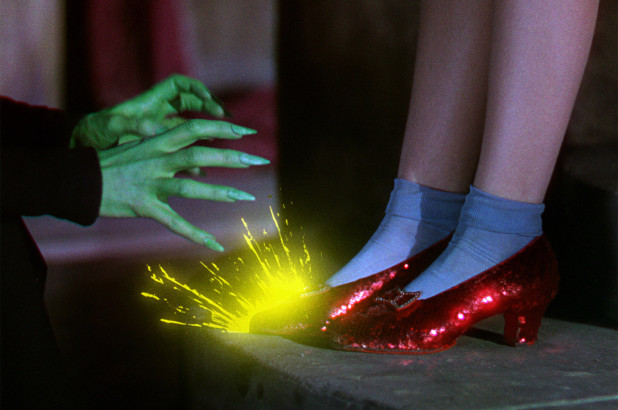 Dorothy's famous ruby red slippers are coming home after 13 years of being lost in… Oz?
According to reports, the pair of ruby slippers worn by Judy Garland in The Wizard of Oz were stolen over a decade ago from a Minnesota museum in 2005, when someone broke in through a window late at night.
Three others pairs of ruby slippers worn by Garland in the 1939 film are known to exist. An anonymous donor once offered a $1m (£775,000) reward for the stolen pair's whereabouts and the thief's name. The reward expired on the 10th anniversary of the robbery.
In press conference on Tuesday afternoon, no specific details were given about where they were found or how.
FBI special agent Joan Sanborn indicated that the investigation was still ongoing. "We've gathered lots of information on this case. We believe there's lots more to give," she said.
There's no place like [being back at] home…