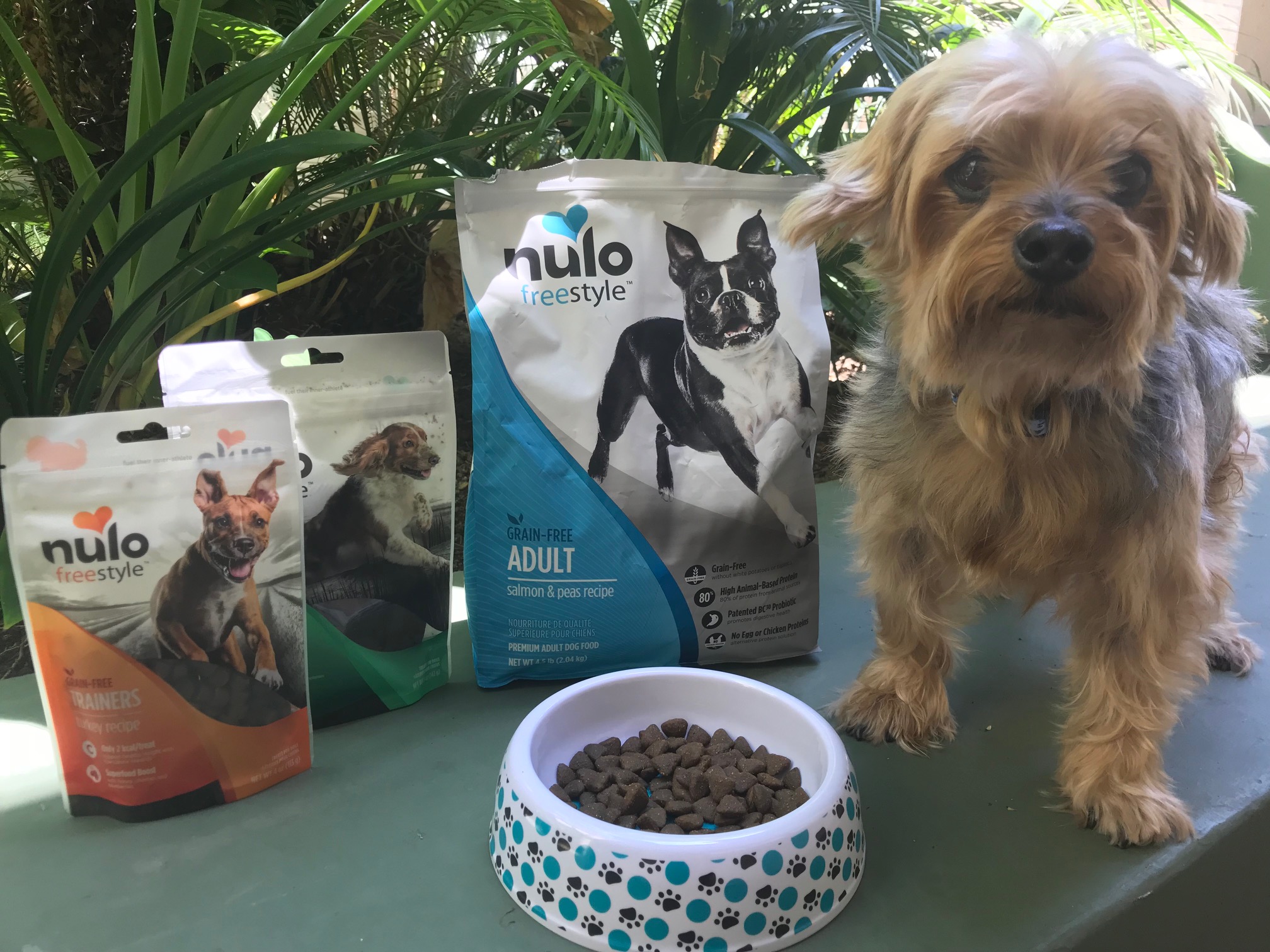 Elvis needs his daily Nulo Pet Food treats!
Everyday we see a commercial about a new pet food line. Great ingredients in this… no chicken by-product in that. But how do we know what lines are really worth trying? Turn to LATF's Pet Reporters for advice! This week, Elvis the Yorkie, Laurie the Terrier Spaniel and Blanche the cat tasted Nulo Pet Food.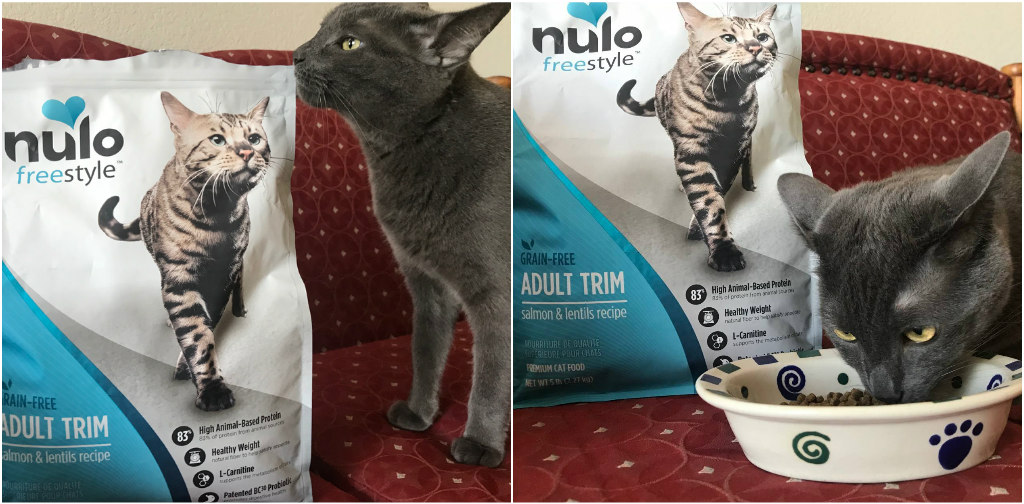 Blanche loves the Salmon & Lentils recipe
Blanche's mom, Pamela discovered Nulo Pet Food at her last Spartan Race. It turns out that the line is actually created by an athlete; how fitting!? Leaving the corporate world to start his own pet care business, Michael observed and was shocked by how many pets were actually overweight. Many receiving at-home insulin shots for diabetes. After investigating further, he realized the number of pet food lines that had empty calories with more than 40% of carb fillers. So, Michael wanted to venture and create food that could better the health of his dog Max.
Did you know that dogs and cats thrive on a high-meat, low-carbohydrate diet? Their grain-free formulas help reduce exposure to common allergens — making them ideal for pets with sensitivities — and contain more animal-based protein and fats with lower levels of carbs than their grain-based counterparts.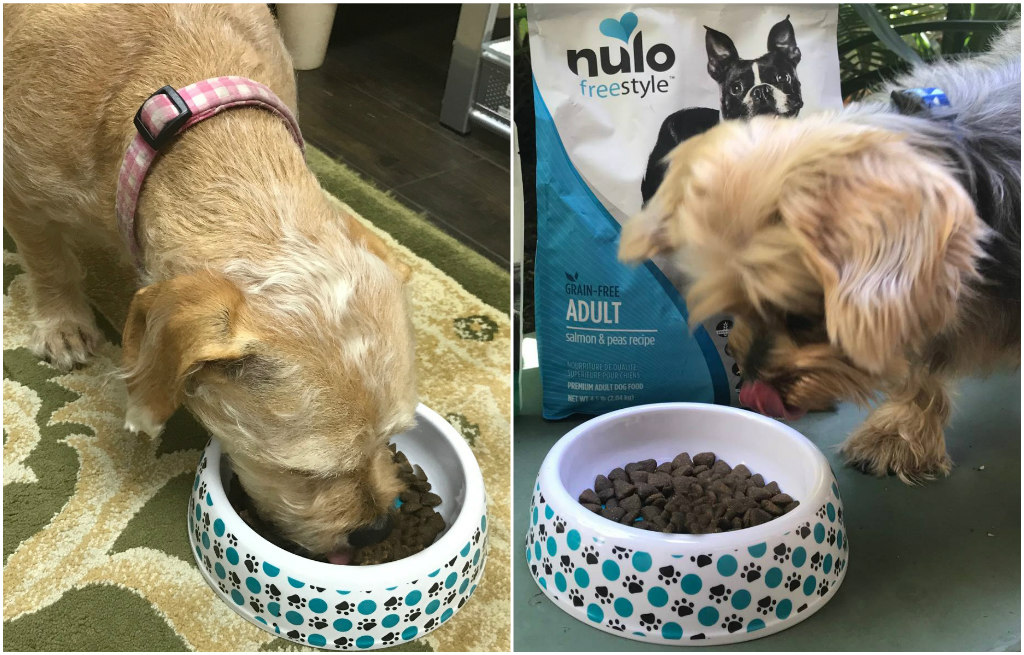 Laurie and Elvis like the Salmon & Peas recipe!
With the help of leading animal nutritionists, veterinarians and food formulators, he created recipes made with great sources of animal-based proteins that were lower in carbs and that used low-glycemic ingredients to promote healthy body condition and stable energy. All thoughtfully sourced and approved by Nulo's chief tasting officer, Max.
Our pro-pet tasters, Blanche, Elvis and Laurie tasted Nulo's dry food and treats and they give it all FOUR PAWS UP!
Find Nulo Pet Food near you: https://www.nulo.com/food-finder/