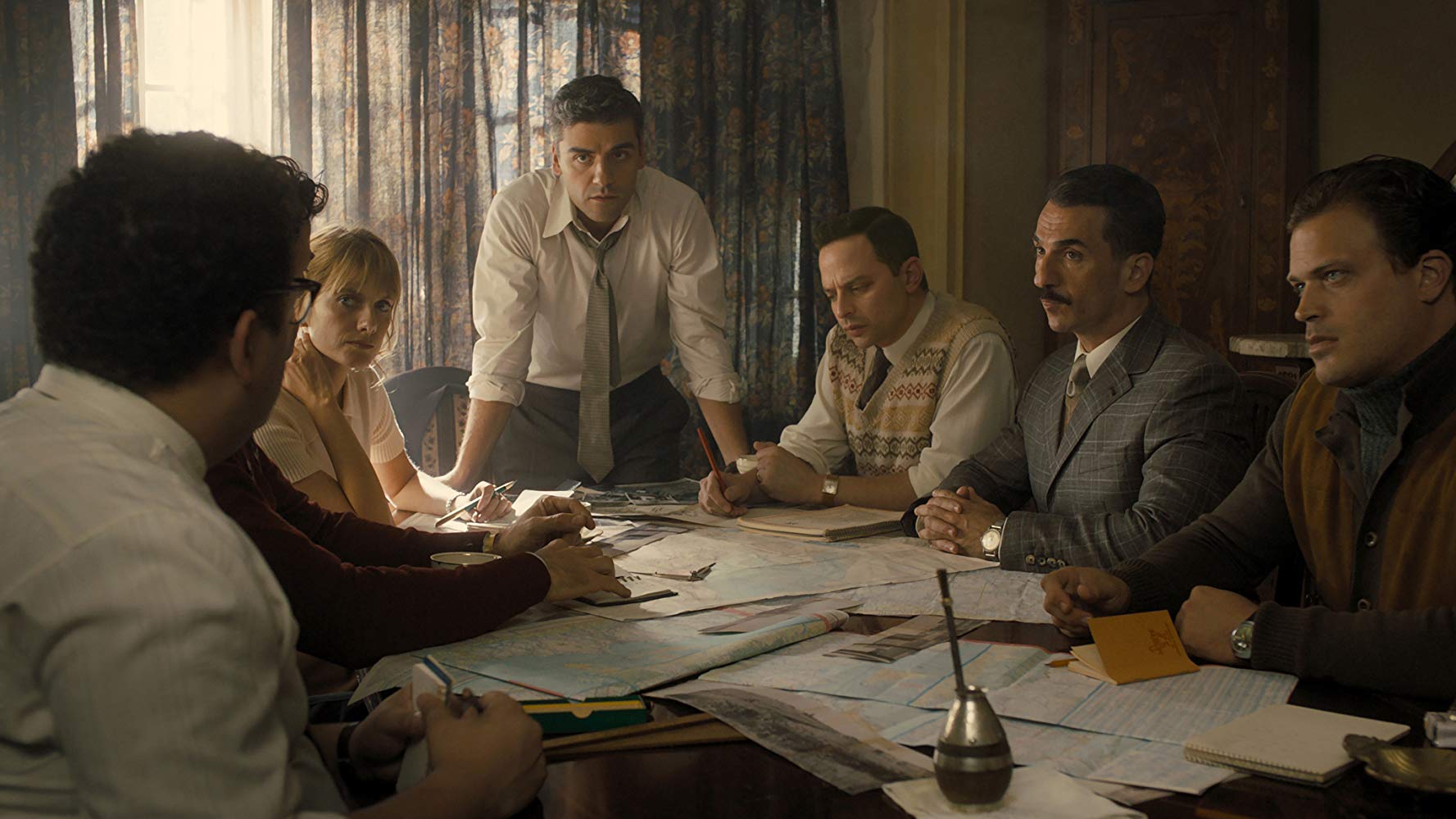 Oscar Isaac leads the hunt as a top secret Israeli agent who travels to Argentina in the aftermath of WWII to capture the notorious Nazi war criminal Adolf Eichmann in "Operation Finale," an engaging spy thriller costarring Ben Kingsley,Nick Kroll, and Melanie Laurent.
Directed by the versatile filmmaker Chris Weitz ("A Better Life," "The Twilight Saga: New Moon") from a sturdy though occasionally sluggish screenplay by Matthew Orton, this stylish Post WWII thriller hits some slow patches in the second act but builds the suspense around the titular covert operation to an appropriate crescendo. An acting exhibition for two powerhouse thespians in Isaac and Kingsley, this competently staged true story informs as it entertains, and while it doesn't stray too far from the genre's tried and true beats, it still manages to squeeze in some gripping moments along the way. A film about one of the chief architects of the Holocaust could very easily be a gloomy affair, and even though no one would confuse "Operation Finale" with a feel-good film, there are some cinematic pleasures to be had, most notably the scenes of Kingsley and Isaac going toe to toe in the acting arena.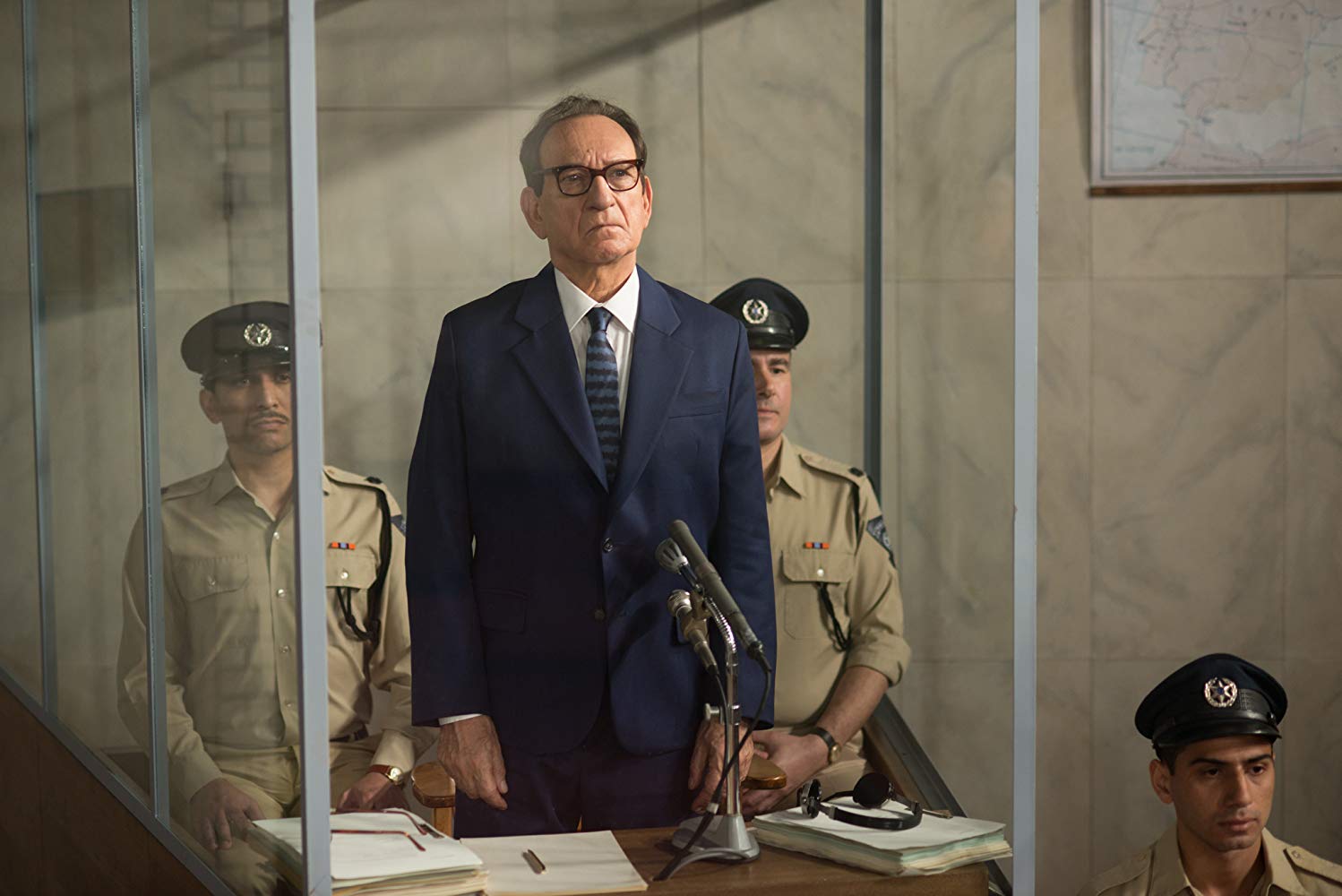 Set in Argentina circa 1960, fifteen years after WWII, "Operation Finale" concerns the capturing of Adolf Eichmann (Ben Kingsley), A Nazi lieutenant colonel and one of the chief orchestrators of the Holocaust, by a team of elite Israeli spies led by Mossad agent Peter Malkin (Oscar Isaac). Despite having allegedly died in the aftermath of WWII, Malkin and his fellow intelligence agents receive credible intel that Eichmann is living and working in plain sight alongside his wife and children under the alias Ricardo Klement in a suburb of Buenos Aires.
Given that none of the Nazi leaders behind the Holocaust were properly tried or convicted, Malkin and company consider the capturing and conviction of Eichmann as essential for justice and the healing process, and they set forth on a covert mission to abduct him and return him to Israel to stand trial. But while their mission has all the makings of a successful one, the Israeli operatives soon realize that, thanks to the right-wing forces within Argentina, the mission's most daunting challenge is successfully smuggling Eichmann out of the country.
Screenwriter Matthew Orton excellently interweaves actual events with the narrative's thriller elements, crafting a storyline that relates all the relevant details of the mission and circumstances surrounding it without sacrificing entertainment value. Handling the subject matter with appropriate sensitivity, Orton and director Chris Weitz make a point to underscore the historical significance of Eichmann's capture, but they do so within the framework of a thriller, which goes a long way in upping the intrigue and downplaying the sorrowful subject matter that might otherwise drive audiences away. Helping center the proceedings in a credible period setting is cinematographer Javier Aguirresarobe ("Thor: Ragnarok," "The Road"), while Alexandre Desplat's memorable score hits all the right suspenseful and dramatic notes.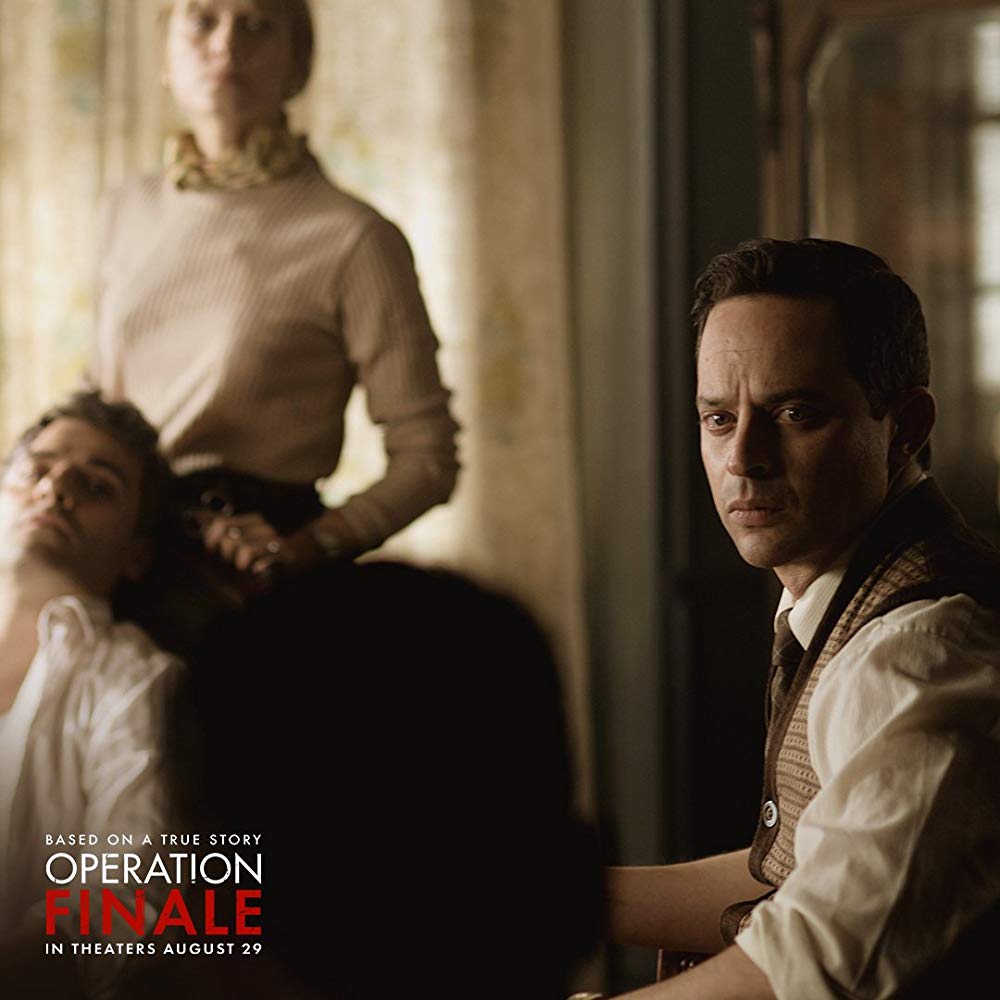 Portraying Mossad agent Peter Malkin, Oscar Isaac continues to establish himself as a reliable lead and a consistently compelling screen presence, crafting a character with depth, clearly defined motivations and in whose mission the audience has a rooting interest. Not to be outdone, as the Nazi fugitive Adolf Eichmann, Ben Kingsley pulls off the tricky task of actually lending a human element to a historical figure widely considered an absolute monster, and not merely a cog in the killing machine as he considered himself. It's a notably nuanced and unnerving portrayal that only an expert performer of Kingsley's stature could pull off, and his heated exchanges with Isaac in the safe house are reason enough to seek this out. Some supporting actors make their presence felt – Nick Kroll as the Mossad agent spearheading Operation Finale and Melanie Laurent as a doctor and Malkin's former lover, among others – but the main attractions are Kingsley and Isaac, and they don't disappoint.
"Operation Finale" is a historical thriller that dramatizes a daring mission with suspense and sensitivity.
By Lucas Mirabella
Running Time: 122 minutes
Rated PG-13 for disturbing thematic content and related violent images, and for some language.
https://tickets.operationfinalefilm.com