The young boy whose adventures with pals like Pooh and Tigger in the Hundred Acre Forest are the stuff of legend is now all grown up and ready for the big screen in "Christopher Robin," a winning children's film with heart and humor aplenty, starring Ewan McGregor, Hayley Atwell and voice actors Jim Cummings and Brad Garrett.
Directed by Marc Forster ("Finding Neverland," "Quantum of Solace") from a screenplay by Alex Ross Perry, Tom McCarthy ("Spotlight") and Allison Schroeder ("Hidden Figures"), this updated take on the characters created by A.A. Milne and E.H. Shepard is a charming family film that offers audiences a delightful little adventure and some life lessons about the importance of family and the power of imagination. Brimming with playful humor from start to finish, and featuring some splendid camerawork that successfully transports viewers to the majestic Hundred Acre Forest, Forster directs this live-action adventure with a soft touch, and the results are thoroughly enjoyable for children and adults alike. A finely tuned lead performance from Ewan McGregor and some hilarious voice work from the likes of Jim Cummings and Brad Garrett also help steer this Disney vehicle to family-friendly glory.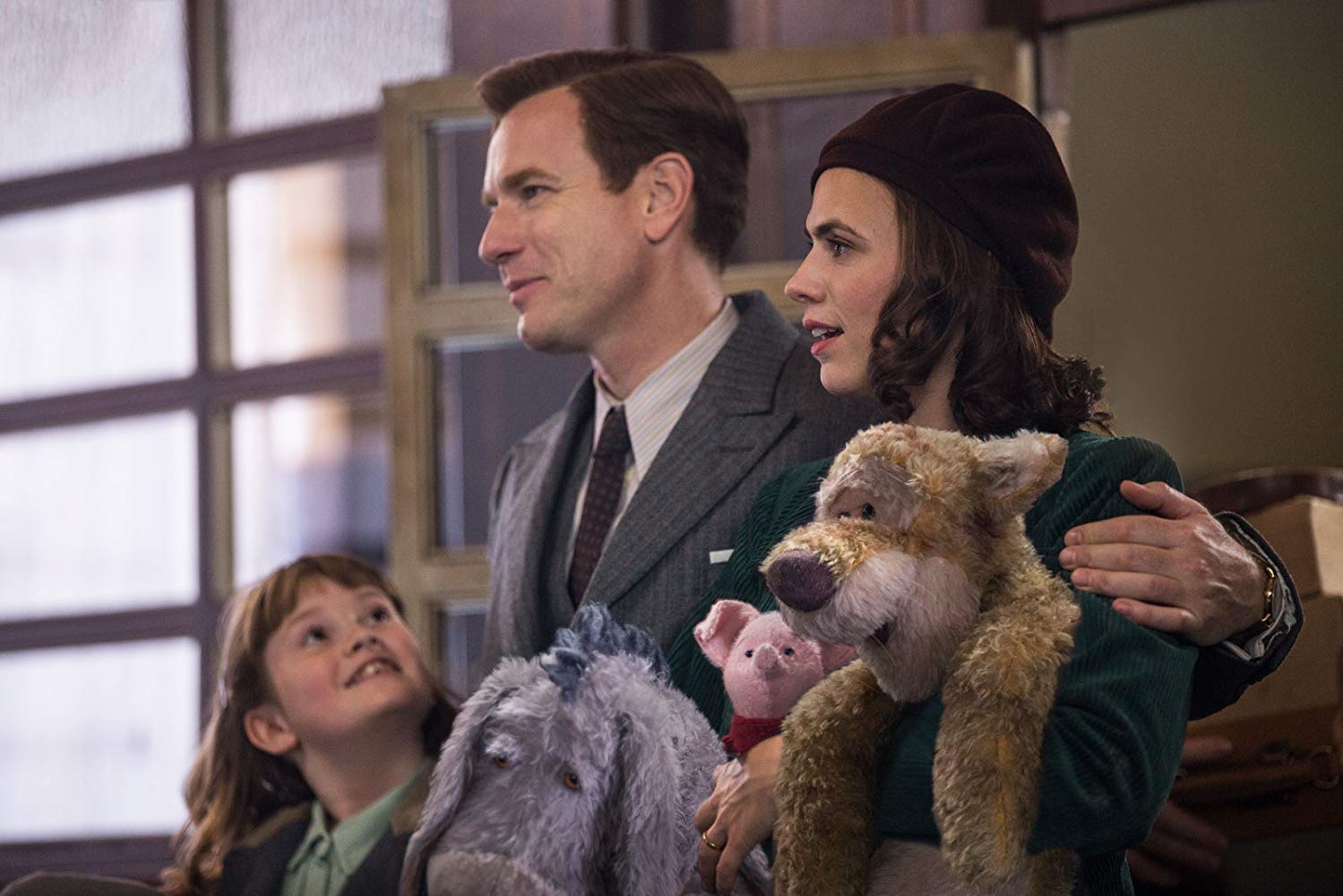 Set in the midcentury in the aftermath of the war, "Christopher Robin" features the titular character (Ewan McGregor) as a grownup instead of the adventurous child of the popular books, now with a family – wife Evelyn (Hayley Atwell) and daughter Madeline (Bronte Carmichael) – and a job as an efficiency manager at Winslow Luggage in London. With long work hours bleeding into his home life, Christopher has never been further away from his family or the fanciful, fun-filled days of his youth.
After canceling a family getaway in favor of working through the weekend, Christopher has a chance encounter with Winnie the Pooh (Jim Cummings) and the rest of his old pals from the Hundred Acre Forest, including Tigger (also Jim Cummings), Eeyore (Brad Garrett), Piglet (Nick Mohammed), Owl (Toby Jones) and Rabbit (Peter Capaldi). Along the way, Christopher loses some important work papers that could make or break the company, and it's up to his old stuffed animal friends to help save his job and mend relations with his wife and child.
As he previously demonstrated with his film "Finding Neverland," about Scottish author J.M. Barrie and his inspiration behind "Peter Pan," director Marc Forster has a knack for incorporating intimate drama with fantasy, and that talent is given plenty of room to flourish in "Christopher Robin." Boasting a lighthearted score by Jon Brion (filling in for the recently deceased composer, Johann Johannsson), as well as three new songs by the Disney stalwart Richard M. Sherman ("Mary Poppins"), the music goes a long way in capturing the intended playful tone. Jennifer Williams' aces production design gives life to E.H. Shepard's watercolor drawings, gorgeously reimagining the hustle and bustle of midcentury London and of course the Hundred Acre Forest in all its fantastic splendor. Cinematographer Matthias Konigswieser also deserves a special mention for his gorgeous work on display here, as does the visual effects team that lovingly and believably bring the stuffed animals to life.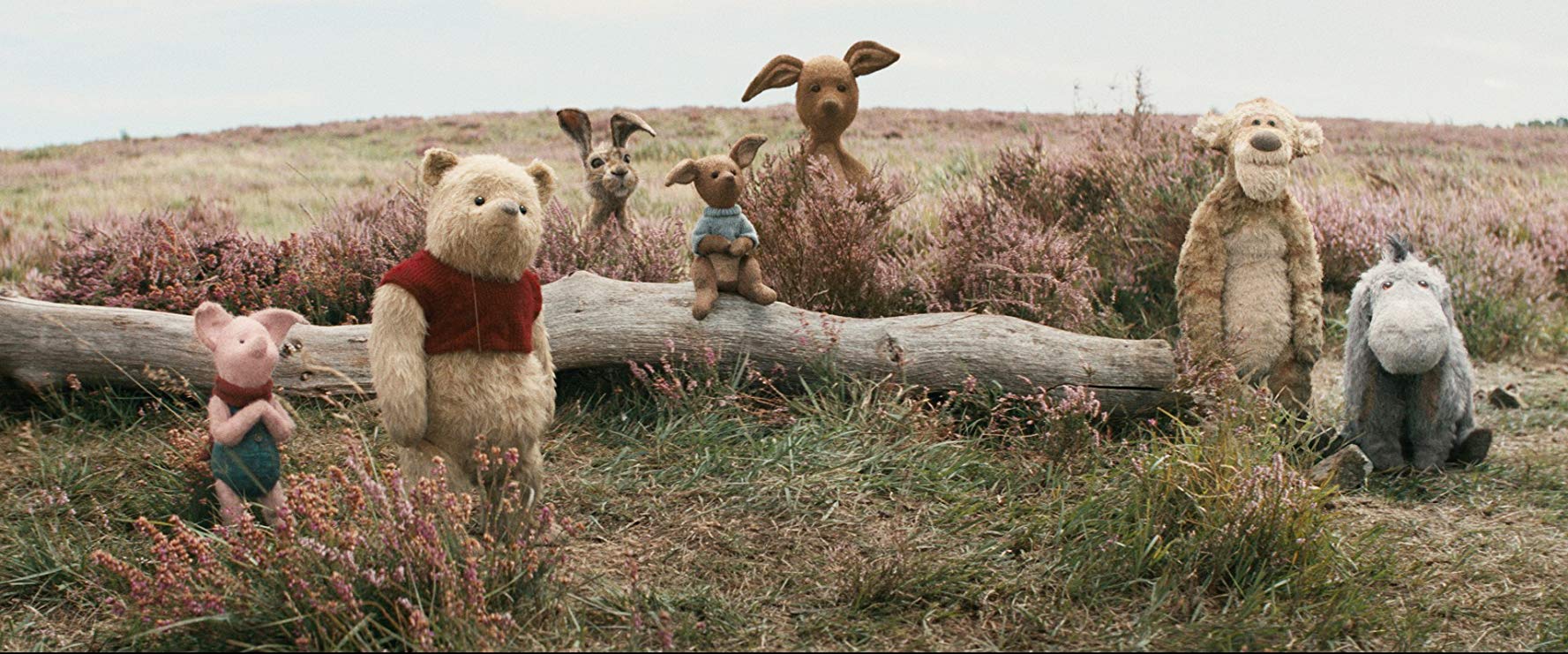 Playing the title role, Ewan McGregor perfectly captures Christopher Robin's boyish wonder, his character's uneasy transition to adulthood, and his regret over letting his family down. The veteran actor also makes the tough business of acting alongside imaginary characters look effortless, and scores a few big laughs for himself, mostly with reaction shots to the antics of his furry friends. Speaking of those stuffed animals, Jim Cummings exhibits some wide-ranging vocal talent portraying not only Winnie the Pooh but Tigger as well, while Brad Garrett is hilarious as the lovably miserable donkey Eeyore. Hayley Atwell puts in above average work as McGregor's beleaguered wife, while relative newcomer Bronte Carmichael leaves an impression as daughter Madeline.
Allow yourself to get whisked away by this imaginative family film.
By Lucas Mirabella
Running Time: 104 minutes
Rated PG for some action.