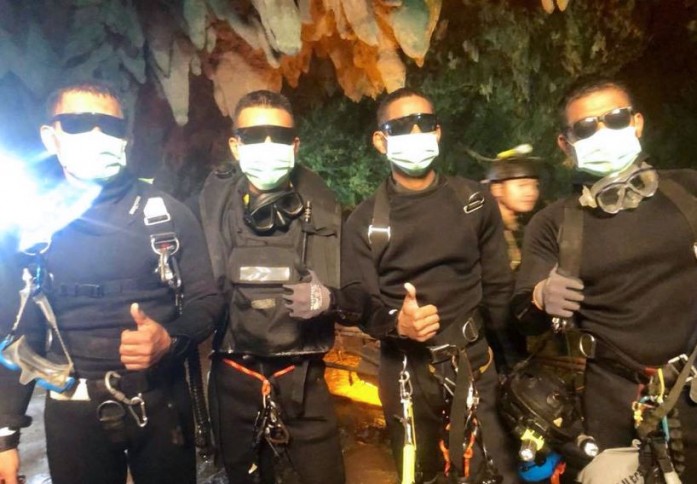 Thai Navy Seals giving thumbs up after a successful rescue
The 12 young soccer players and their Wild Boars' assistant coach were successfully rescued after being trapped in a cave in northern Thailand.
With more than 10,000 people involved in the rescue mission, everyone is being hailed a hero, including Thailand's Navy Seals who acted as the first responders.
Thai Navy Seal divers found the boys on Monday after they had gone missing. Army medic Dr Pak Loharnshoon assisted with the rescue.
Chiang Rai's cave complex had limited oxygen supply and rising floods. All 13 members of the soccer team are reportedly fine and recovering.