A delicious summer recipe from "Olives From Spain:" Spanish ajoblanco with coconut and Manzanilla olives…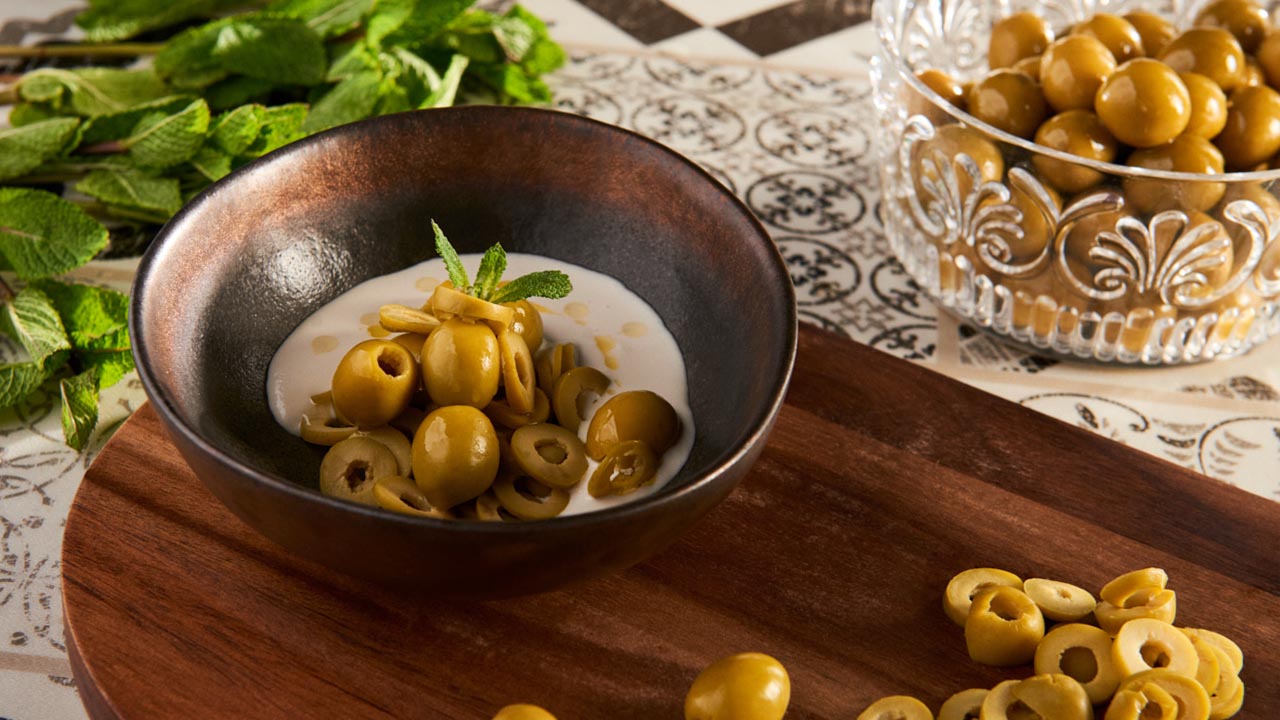 WHAT YOU NEED: 4/6 people
Difficulty: Medium
Prep Time: 20 min
• 5 oz. Manzanilla olives
• 5.5 oz. peeled almonds
• 12 fl. oz. coconut milk
• 7 oz. bread
• 1 clove of garlic without its germinated
• 2.5 fl. oz. Extra Virgin olive oil
• 1.2 fl. oz rice vinegar
• Salt
• Water if necessary to get the texture
• 2 sprigs of mint or good grass
WHAT TO DO:
Step 1: Cut half of the olives into slices and leave the rest whole. Set aside.
Step 2: Put the almond, coconut milk, bread, garlic, olive oil, vinegar and salt to taste in a blender and grind for 8 minutes until the cream is very thin. Pass through a fine strainer and set aside in a refrigerator.
Step 3: In a deep dish we put as base in the center the chopped olives. Pour the cream and finish with a few drops of extra virgin olive oil and some mint leaves.