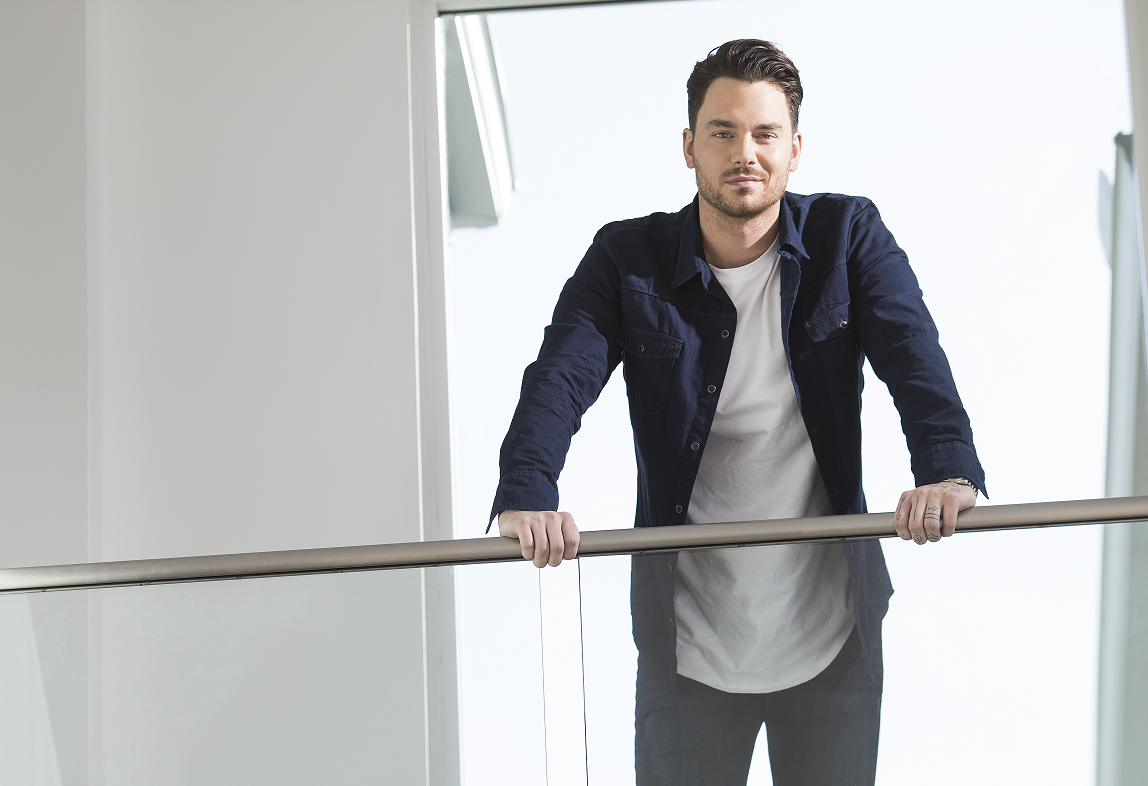 Beverly Hills is without a doubt the number one city housing the most plastic surgeons and hair salons in the world. And despite the fact that finding a parking space is a nightmare and the traffic is unbearable, that number keeps growing. So when I heard about the Beverly Hills opening of Totalee hair salon, I thought; why another salon? The answer would become clear after my research of TOTALEE and the interesting story behind Lee Rittiner, founder of both the salon and the haircare line.
Lee has been described as the most talented young hairstylist in Los Angeles, and a master at haircutting. His background includes, graduating from Graham Webb Academy in Washington, DC before completing his master training at the Vidal Sassoon Academy in Los Angeles. He then joined Jonathan Antin's salon, during which time he joined the cast of the television show, "Blow Out." His notoriety grew leading him to work alongside industry leaders such as Serge Normant, Sally Hershberger, Garren, Oribe and many others. Along the way, Lee styled the likes of Gwyneth Paltrow, Diane Keaton, Jennifer Love Hewitt, Kristen Wiig, Molly Sims, Chrissy Teigen, Michelle Monahagn, Mila Kunis and Jessica Biel to name a few. He has an impressive male clientele as well. In just a few years, he has left his mark on major editorials and couture brands. His resume enumerates styling for every major award show including the Golden Globes, Grammys, Emmy's, MTV and VMA's. He was even awarded best updo of the 2013 Oscars red carpet. As a brand ambassador, Lee has been featured on Home Shopping Networks such as ShopNBC, ShopHQ, and QVC. Always ready for the next challenge, he has now created his own product line: TOTALEE. Unlocking the secret to gorgeous hair was realized by the incredible power of Essential Oxygenated Oil combined with a scientific cocktail of incredible Superfoods, coupled with Nuplex™ and X2 Technology.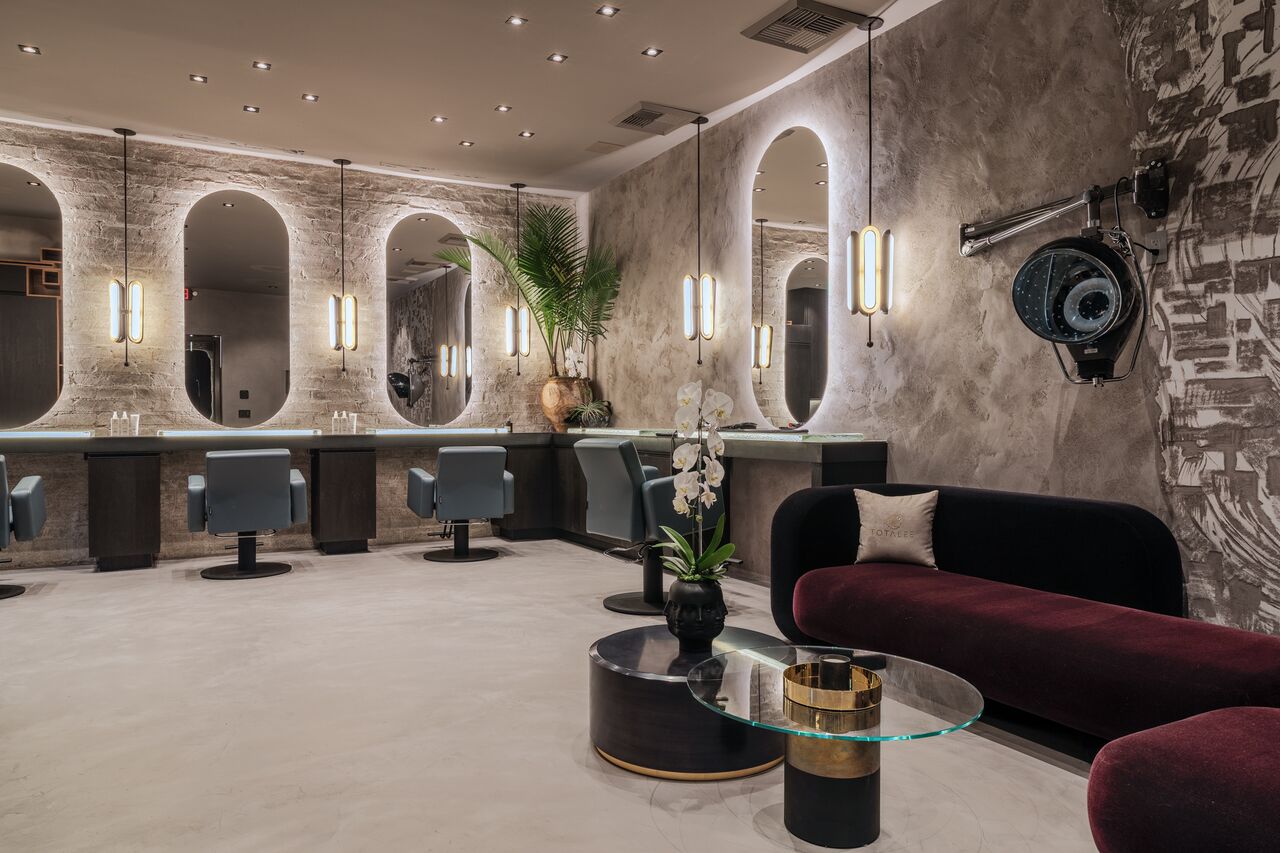 TOTALEE includes a range of activated, advanced skincare elements and raw botanicals such as colloidal silver, hydrolyzed rice, kale and pea protein, sea kelp, olive and coconut oil, shea butter, bamboo, rosemary, lemongrass, green and white tea along with niacinimide, stearic acid, and witch hazel. They are all designed to care for scalp health, nourish the hair follicles and roots, hydrate the hair shaft, and super-seal to deliver protection, restoration, and shine to each and every strand.
I had my hair cut at Totalee On The Alley in Beverly Hills by Lee and I can attest that his cuts are on par with the best. His products are very performant and simply smell terrific. While in his chair I decided to ask a few questions. I am happy to share his answers with you.
What is so attractive about hair and when did you realize that you wanted to have a career as a stylist?
We've all heard about a bad hair day and know how deep and true that statement is! At a very young age of 19, I realized that I had the power to actually make people feel better about themselves by making them feel beautiful, making them feel more feminine. An awesome superpower! I'm kind of like a hair therapist. I can help to transform a bad day for my clients. What's better?
If you had not chosen that profession, what else would you have liked to do?
I would have been a psychologist or an architect but it's ironic because I'm using those same skill sets with my clients daily by understanding their needs and building and constructing style!
What is your strength?
Understanding people, the art of conversation and I listen. My clients of course want to know my recommendations but without listening to what they are really meaning to say, I couldn't give great advice. I also have the ability to understand proportion from my obsession with architecture. Building a perfect haircut is about building a foundation with precise angles and proportion.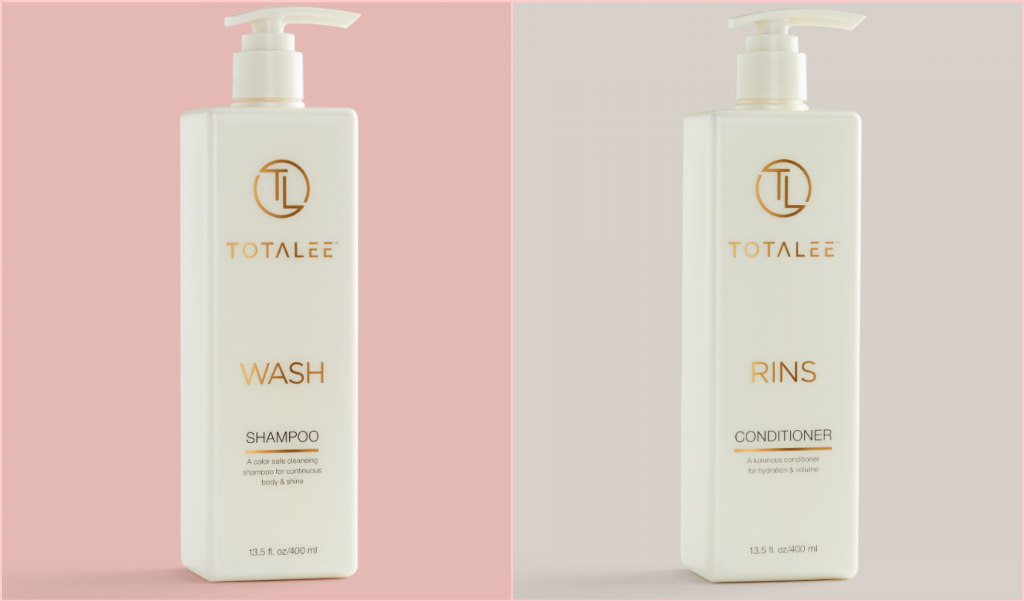 Do you remember your first celebrity?
Diane Lane.
You have a large male clientele. What is the difference between styling for men as opposed to women?
There is absolutely no room for error with men.
You just opened your new salon in Beverly Hills. What is the concept behind it?
Some of the world's best salons are in Beverly Hills, this zip code didn't need just another one. TOTALEE on the Alley is atypical. We wanted to create a hidden intimate gem… kind of like a laid back lounge to get your hair done and hang. My clients tell me they don't want to leave when their hair is done. That's a high compliment.
Who designed it?
Malgosia Migdal Interior Design, First Point Development, Ken Meares, and myself.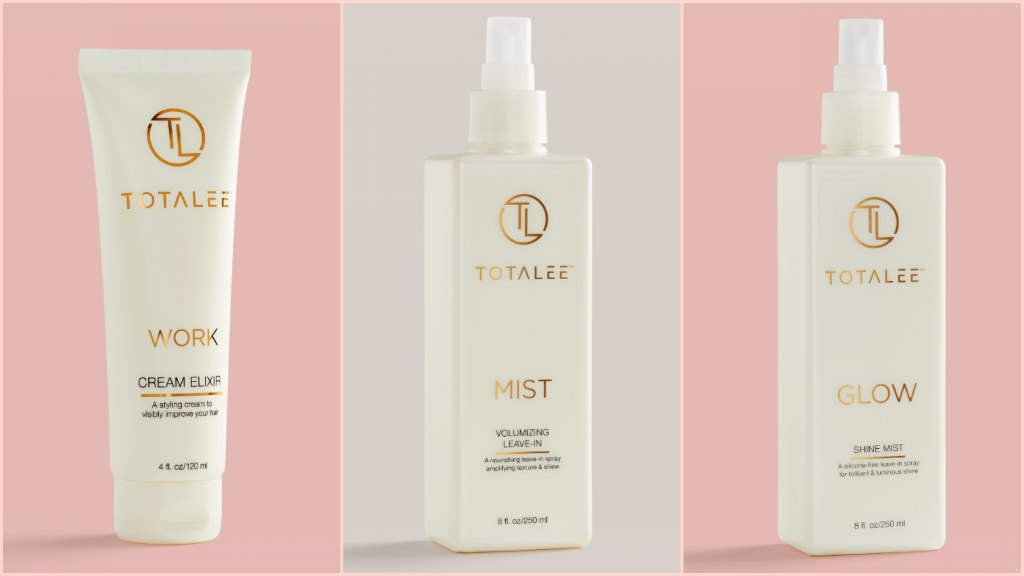 You just launched Totalee hair products. How did this come about?
My clients have always asked me to recommend "clean" "safe" products for them, 'cause who wants to use harsh chemicals on their scalp? But I would always have to combine brands because I couldn't find one line that offered the high impact results I demand. With all that's out there, the world was missing a universal collection, that works on all hair types, all ethnicities and simply gives you gorgeous healthy hair! That's the TOTALEE difference.
Were you hands-on with the chemists?
I was 110% hands-on every step of the way.
There are hundreds of great products on the market. Why do you think that yours is better?
My brand actually can give you back time!!! So many clients have told me that their hair stays cleaner longer!! They wash less often. TOTALEE also gives outstanding results after just one use. It's truly universal, works on all hair types and in all environments. It tames frizz, gives shine, texture, volume, helps the appearance of split ends and kind of forms a barrier against humidity. All the steps are done on wet hair and of the 5 products are multi-taskers. But the muscle behind the magic is essential oxygenated oil. Breathes life into hair.
What is your next goal for the future?
Make healthy beautiful hair accessible for all woman one hair at a time.
---
I highly recommend a trip to Totalee, you will not regret it.