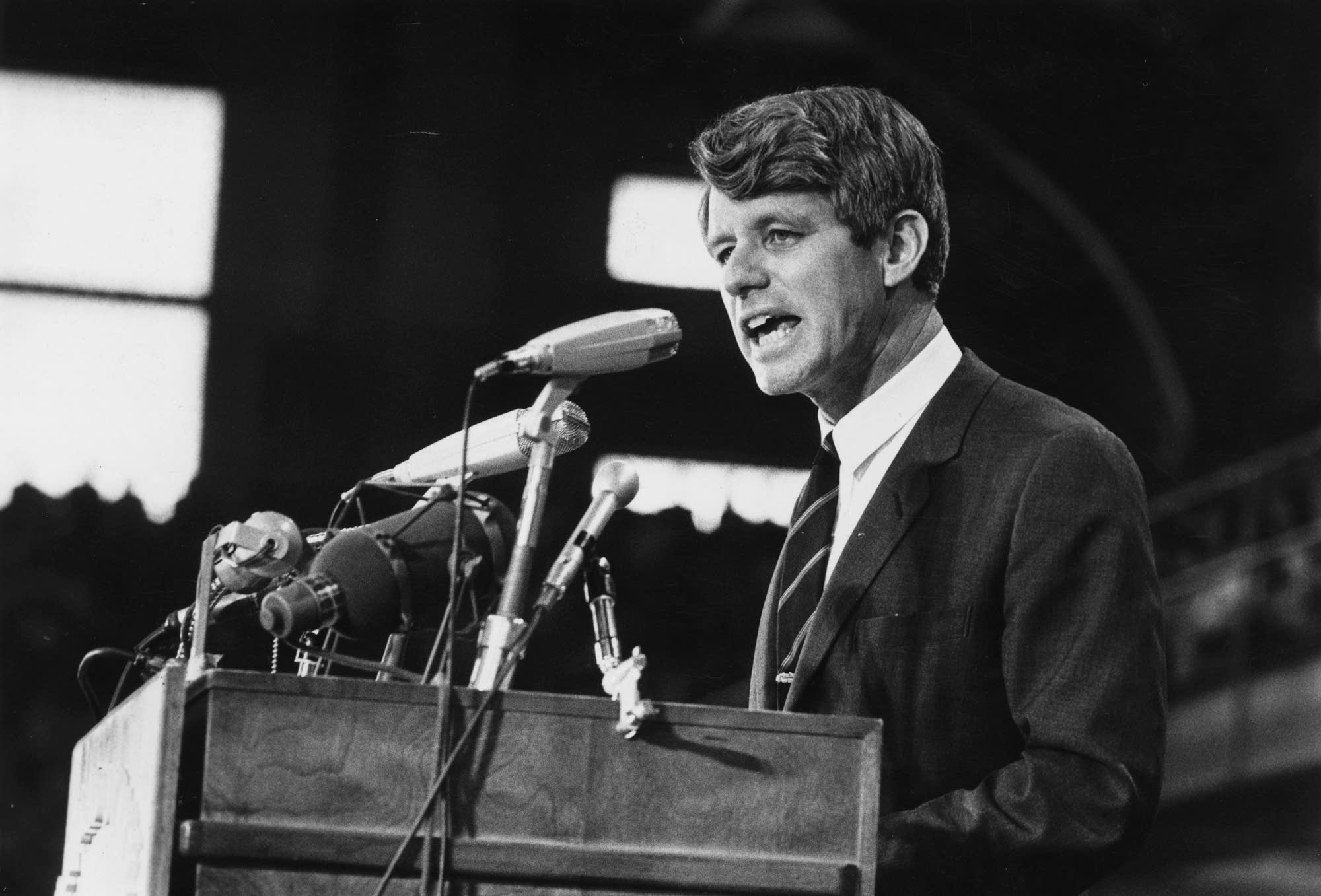 On June 5, 1968, Robert Kennedy was shot dead shortly after delivering a speech to celebrate his win in the California primary. He died the next day at age 42.
A U.S. senator from New York, Kennedy was running for president when he was mortally wounded at the Ambassador Hotel in Los Angeles by Sirhan Sirhan. He served as attorney general in his brother's administration and was John Kennedy's closest confidant.
Robert Kennedy was buried next to his brother John.
The following year, Sirhan Sirhan, an immigrant from Palestine, was convicted of Kennedy's murder and sentenced to death. However, in 1972, after the California Supreme Court outlawed capital punishment, Sirhan's sentence was commuted to life in prison, where he remains today, according to History.com.
Memorial events are taking place throughout the U.S., including at the suburban Boston house where Robert F. Kennedy was born. The property is holding special events this week to mark the 50th anniversary of his death.
The John Fitzgerald Kennedy National Historic Site — named for Robert Kennedy's brother, President John F. Kennedy — is holding an exhibition on Robert Kennedy's life and offering neighborhood tours Wednesday.