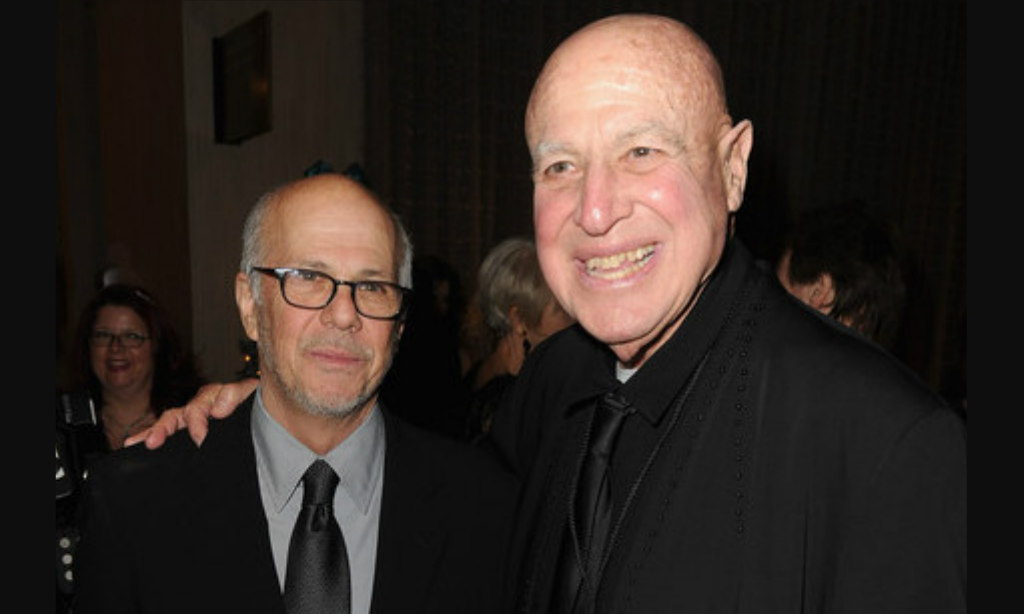 Paul Bloch (R) with publicist, Stan Rosenfield (L)
Paul Bloch, a veteran of the PR industry and Rogers & Cowan publicist to countless Hollywood stars has passed away at the age of 78, according to the Hollywood Reporter. He died Friday morning in Los Angeles after a long illness.
LATF USA's CEO/Publisher and former Rogers & Cowan publicist, Michele Elyzabeth said, "It is with great sadness that I learned of Paul Bloch's passing. He was one of the few giants left in the PR industry. Always putting his clients first, R&C was his home. I had the privilege of being coached by Paul early on in my career. He taught me a lot and I will always be grateful to him. He will be missed."
A publicist for over five decades, Bloch was originally mentored by Rogers & Cowan co-founders Henry Rogers and Warren Cowan. Climbing the ladder at the notable PR firm, Bloch went from working in the mailroom in 1961 to serving as senior Vice President before acting as co-chairman.
Over the years, Bloch handled publicity for Bruce Willis, Tom Cruise, Sylvester Stallone, Eddie Murphy, The Beach Boys, Diana Ross, The Bee Gees, Nick Nolte, Steven Seagal, John Travolta, Sharon Stone, Farrah Fawcett, Randy Quaid, Kevin Costner, Vin Diesel, Danny Glover, Anna Nicole Smith, Rod Stewart, Michael Keaton, James Caan, Jerry Weintraub, Robert Zemeckis, Jerry Bruckheimer, John Hughes, Brian Grazer, Billy Bob Thornton, Geena Davis, Anthony Hopkins, Dawn Steel, Glenn Gordon Caron, Steve Bing, Chris Tucker and David & Victoria Beckham.
Honored by the Publicists Guild of America for his ABC telefilm "Brian's Song" campaign, Bloch later received the coveted Les Mason Award in 1991.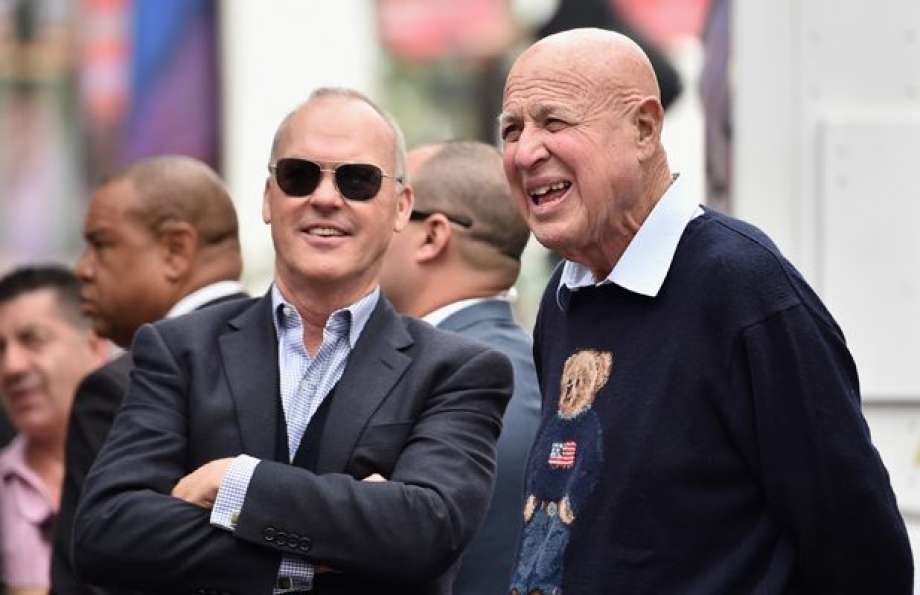 Paul Bloch (R) with Michael Keaton (L)