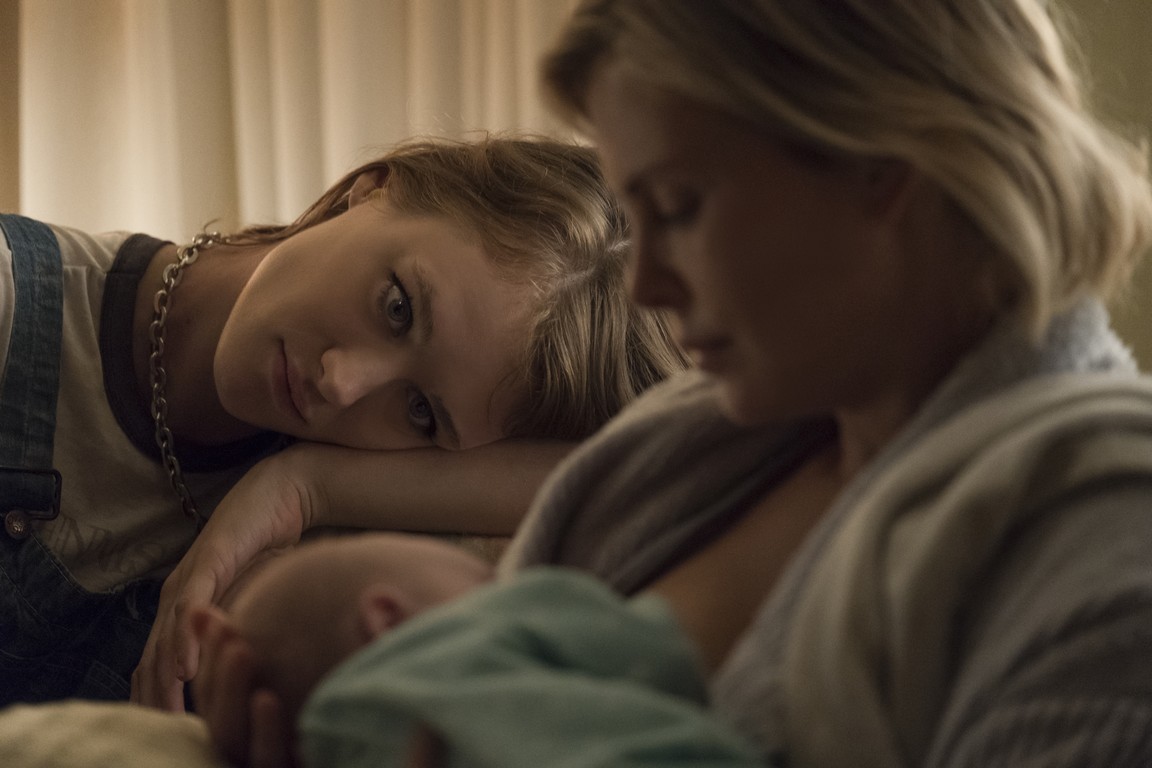 An overworked mother of three accepts her brother's gift of a night nanny with unexpected results in "Tully," a deeply thoughtful and often hilarious comedy-drama starring Charlize Theron, Mackenzie Davis, Ron Livingston and Mark Duplass.
Marking the third feature collaboration between screenwriter Diablo Cody and director Jason Reitman, this unflinchingly honest and comically candid look at the trials and tribulations of motherhood marks a highpoint for this filmmaking pair. With a razor sharp script that's as impressive for its consistently funny dialogue and well-drawn characters as it is for its dramatic heft, not to mention a mind-blowing third-act twist, this may be Diablo Cody's most impressive script to date. Depicting the realities of motherhood with the kind of candor you simply don't see in mainstream media, Cody and Reitman top off their female-driven trilogy that began with "Juno" and "Young Adult" with a serious bang.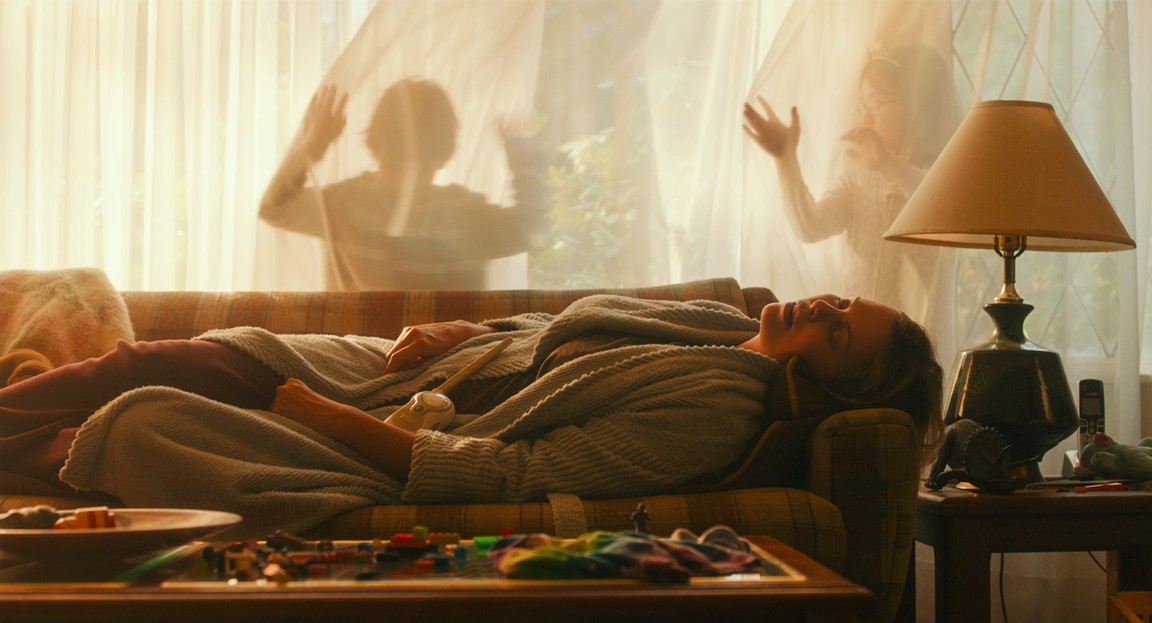 Set in suburban New York, in the film, Theron plays Marlo, the overworked mother of an eight year-old daughter, a five year-old special needs son, and a baby on the way. Fearing the burden of caring for a newborn on top of her usual maternal duties, and getting little assistance from her loving but videogame-minded husband Drew (Ron Livingston), when her rich brother (Mark Duplass) gifts her with a night nanny named Tully (Mackenzie Davis), Marlo reluctantly accepts.
Initially rejecting the idea of a night nanny for all the obvious reasons – it's an unnecessary extravagance, not wanting someone else to bond with her child – upon meeting Tully, Marlo is immediately put at ease by her calming presence and wisdom beyond her years. What begins as a relatively formal client-caretaker relationship soon blossoms into a full-fledged friendship filled with late night confessionals, boozy outings, and even some much-needed sexual advice. But as the story progresses, Tully's caretaking duties expand to caring for Marlo as well, leading to one whopper of a revelation.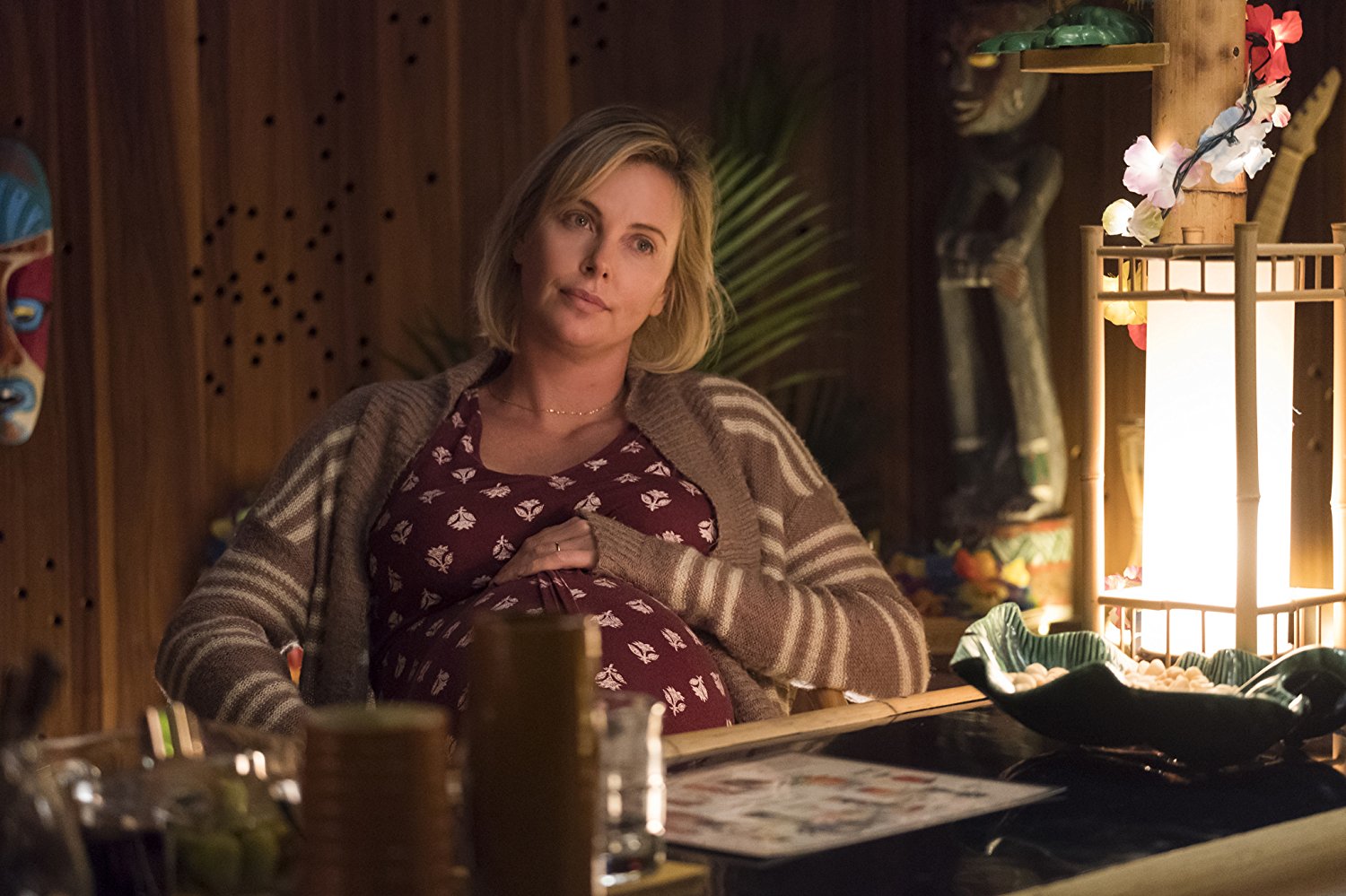 From Marlo's daily degradations as a pregnant mom about to pop, be it from strangers at a coffeeshop or passersby who can't help but comment on her appearance, to the warts-and-all depiction of the downsides of motherhood, screenwriter Diablo Cody's deeply authentic dramatization rings true from start to finish. Director Jason Reitman lends the proceedings his clear-sighted and straightforward filmmaking style that not only nails the ups and downs of run-of-the-mill suburban domesticity, but captures the story's humor and heartache with aplomb. As for that third act shocker, let's just say it adds an entirely different dimension to the narrative that will most definitely inspire repeat viewings.
Add to the equation a string of indelible performances, most notably from Charlize Theron in the fearless lead role and a star-making turn by Mackenzie Davis as her indispensable night nanny, and you've got one seriously authentic and bitingly funny look at motherhood.
By: Lucas Mirabella
Rated R for language and some sexuality/nudity.
Running Time: 95 minutes
http://focusfeatures.com/tully