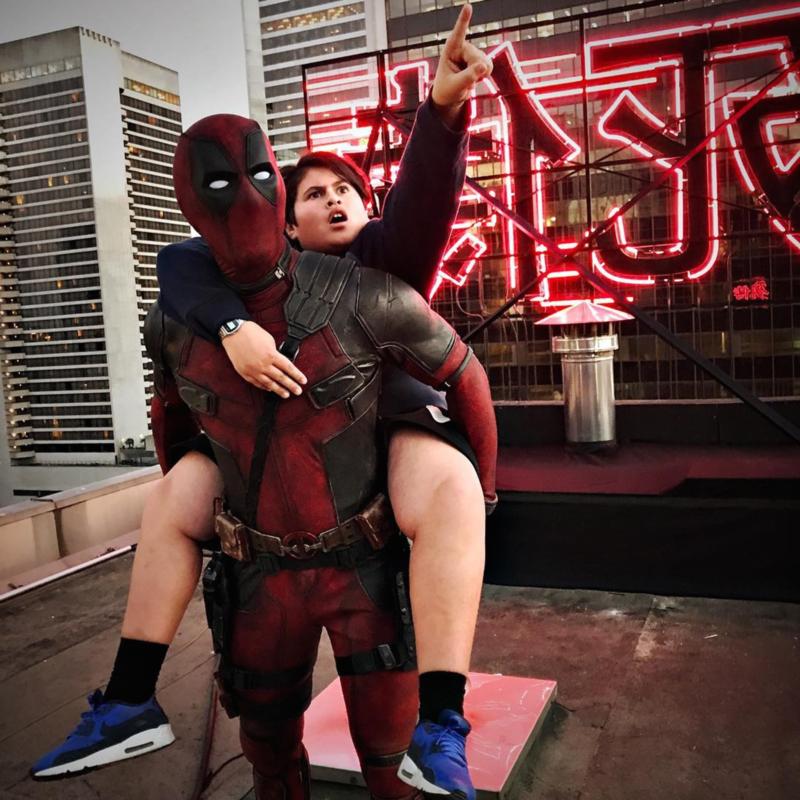 Ryan Reynolds returns for another body count bonanza as the profanity spewing Marvel anti-superhero in "Deadpool 2," a high-octane, absurdly funny sequel that doubles down on the mayhem, co-starring Josh Brolin, Zazie Beetz, Julian Dennison ("Hunt for the Wilderpeople"), T.J. Miller and Karan Soni.
Written by returning screenwriters Rhett Reese and Paul Wernick in collaboration with Reynolds, this explosively funny superhero flick applies the same equation to this outing that made the original such a global juggernaut, resulting in a fast-paced and action-heavy escapade that never misses the opportunity for a dirty joke. Directed by action maestro David Leitch, who most recently helmed "Atomic Blonde" and is listed in the inspired title sequence as one of the men responsible for killing the dog in "John Wick," this superhero sequel will be divided between audiences who loved the first film and those who found it too jokey and tiresome. Though at times the pop culture referential is to the point of exhaustion, given Reynold's rowdy portrayal, the introduction of a whole roster of similarly singular characters, and an engaging storyline brimming with action, "Deadpool 2" justifies taking another trip down its decidedly profane path.
After a brief intro wherein Wade Wilson, aka Deadpool (Ryan Reynolds), catches audiences up on his international mercenary exploits in typical fourth-wall breaking fashion, "Deadpool 2" begins with a tragedy that throws a wrench into his family plans with girlfriend Vanessa Carlysle (Morena Baccarin). Ready to give up on life, Wilson is approached by Colossus, who wastes no time recruiting him to the X-Men. His first task: deescalating a situation involving an enraged young mutant named Russell, aka Firefist (Julian Dennison), at an orphanage. When this doesn't go as planned, Deadpool and Firefist wind up in a high security prison called the Ice Box.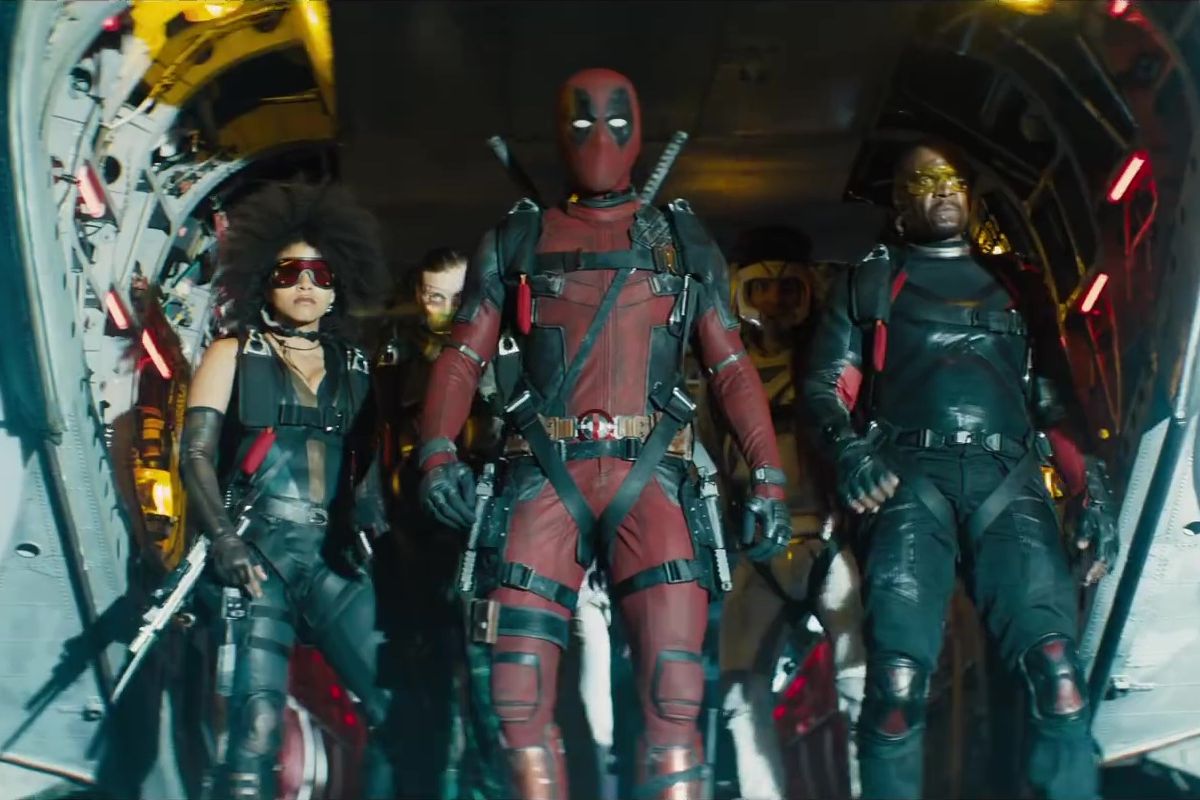 Meanwhile, a cybernetic mutant named Cable (Josh Brolin) travels back in time to save his wife and daughter, which can only be achieved by killing Firefist. Consequently, to save Firefist, Deadpool rounds up a team of superheroes that he calls the X-Force, consisting of an unlikely bunch with names like Domino (Zazie Beetz), Bedlam (Terry Crews), Shatterstar (Lewis Tan), Zeitgeist (Bill Skarsgard), and Peter (Rob Delaney). However, due to some unexpected developments and unlikely alliances, the X-Force joins Cable in an effort to stop Firefist and his monstrous mate Juggernaut from following through on their deadly plans against the orphanage headmaster (Eddie Marsan)
"Deadpool 2" definitely test the limits of what is too much of a good thing, doubling down on the formula of crude jokes and feverishly violent action sequences that worked so well the first time around. Working with his biggest budget to date, director David Leitch proves that he can handle a production of this magnitude, and his action background helps these sequences pop that much more than the original, even if they don't quite reach the heights of the best fight scenes in "John Wick" and "Atomic Blonde." Some of the action highlights include a rowdy prison brawl, a hysterically ill-plotted skydiving sequence featuring the X-Force in all their clumsy glory, and a battle royale between two fan favorites at the the orphanage.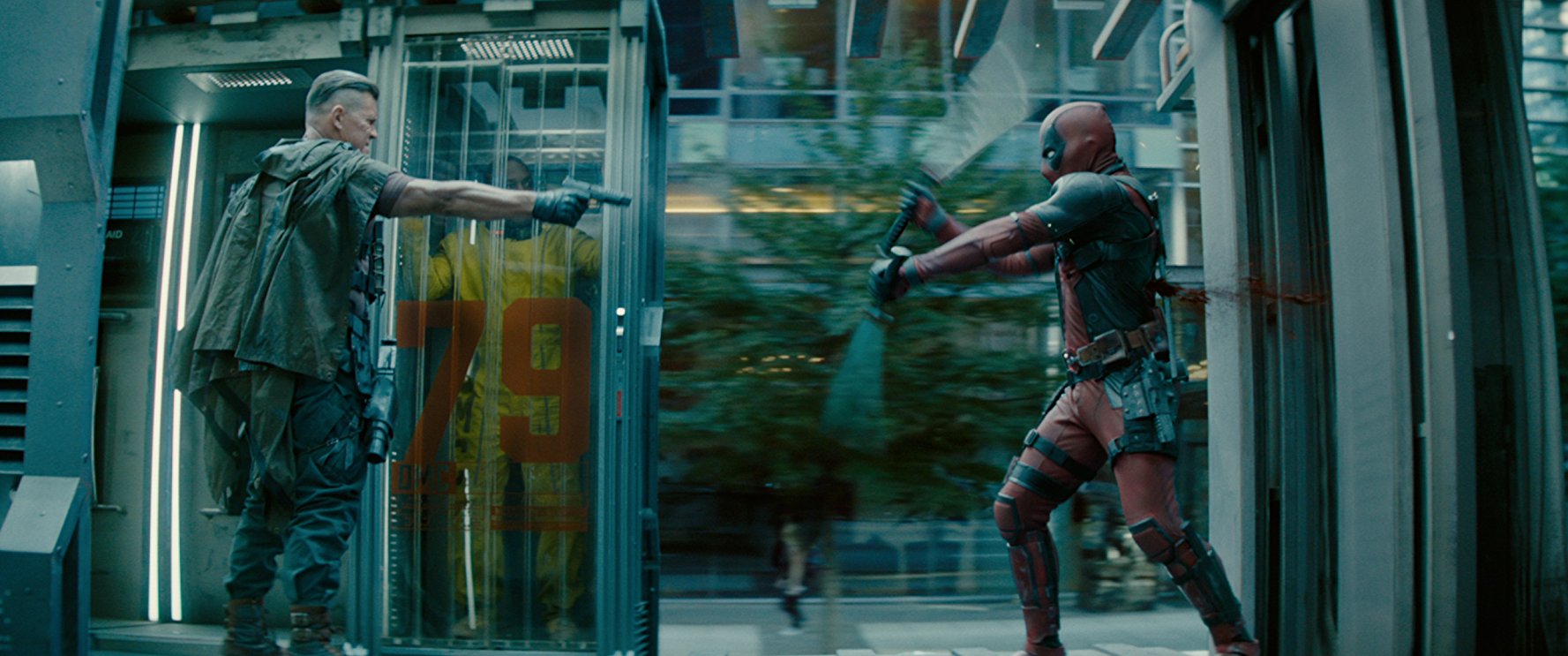 As the wisecracking mercenary, much like the first film, Ryan Reynolds easily handles all the witty one-liners, action mayhem and winking self-awareness that the role requires. Returning cast members give similarly dependable performances as well, from Karan Soni's thrill-seeking cabdriver and T.J. Miller's bartender-confidante to the cuss-dropping Blind Al (Leslie Uggams) and the ever-rebellious Negasonic Teenage Warhead (Brianna Hildebrand). As for new additions, Josh Brolin is unsurprisingly excellent as the time-traveling mutant Cable, Zazie Beetz is pure badass as lucky lady Domino, and Julian Dennison is an absolute blast as the anger-prone Firefist.
"Deadpool 2" doesn't stray far from its proven formula, but it certainly revels in R-rated mutant mayhem.
By Lucas Mirabella
Running Time: 119 minutes
Rated R for strong violence and language throughout, sexual references and brief drug material.