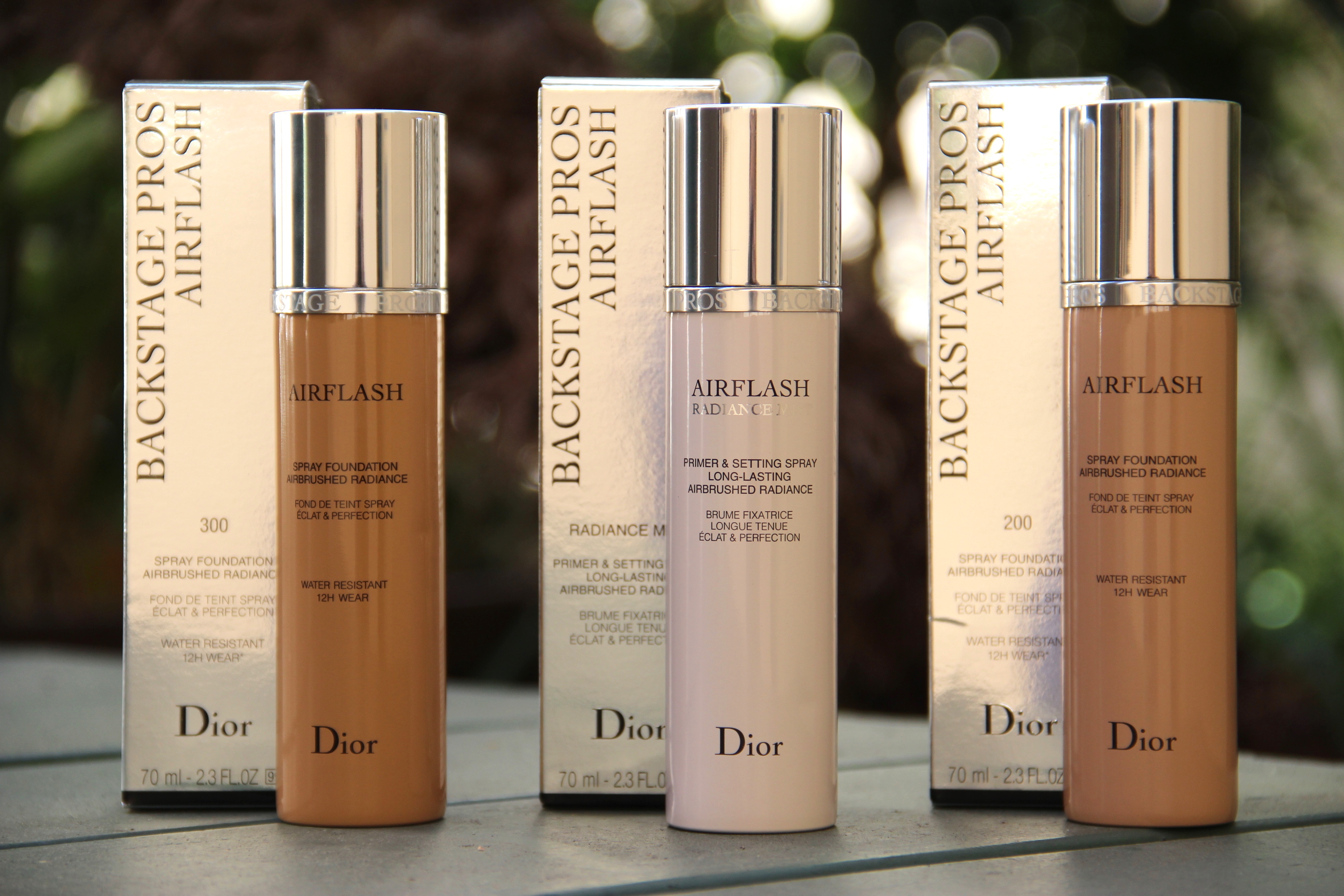 Diorskin Airflash from Christian Dior will give you that flawless finish you always desired!
Let's start with prepping your face with Diorskin Airflash CC Primer:
The micronized texture of Diorskin Airflash CC Primer enhances the complexion in a flash. Use under Diorskin Airflash foundation to optimize radiance and hold. Price: $50.00
Follow with the makeup application:
This is it, the revolutionary spray foundation that brings airbrushed perfection to your daily routine. The light, silky formula starts as a liquid, then dries to a powder for an incredibly even, flawless and naturally radiant finish. The ultra-fine diffusion technology is what gives the formula its extraordinarily fine quality from medium to full. The result is instant: a super-smooth, silken complexion that is radiant and glowing. This is why Diorskin Airflash is the go-to solution for professional makeup artists.
It is simple to use:
Shake the can for 5 seconds before use to disperse the pigments.
Mist directly onto the face, or for optimal results.
Spray onto the Backstage Buffing Brush or any foundation brush.
Apply in small circular motions onto the face, gently tapping onto areas that require more coverage until fully blended.
Spray more onto the brush and apply as needed depending on how much coverage you prefer.
It comes in 18 shades. Price: 2.3 fl oz for $62.00