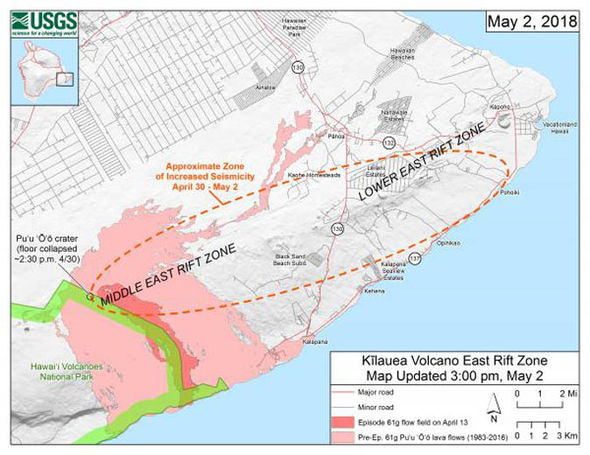 Gov. David Ige signed an emergency proclamation Thursday evening, after a lava flow from the Kilauea volcano emerged at the Leilani Estates residential subdivision which is located within the East Rift Zone of the Kilauea volcano. The lava is flowing onto streets in the subdivision, which consists of about 770 structures.
The lava flow has prompted the mandatory evacuation of about 1,700 residents of Leilani Estates. Residents are being sheltered at Pāhoa Community Center and Kea'au Community Center.
The danger is of such magnitude that it warrants preemptive and protective action in order to provide for the safety, health and welfare of the residents of Leilani Estates and surrounding areas.
The governor's emergency proclamation follows Hawai'i County's emergency proclamation filed Thursday afternoon.
"I am in contact with Mayor Harry Kim and Hawai'i County, and the state is actively supporting the county's emergency response efforts. I have also activated the Hawai'i National Guard to support county emergency response teams with evacuations and security," said Gov. Ige.
Emergency proclamation is attached.
For the most updated information visit Hawaii Civil Defense http://www.hawaiicounty.gov/active-alerts