STARBURST® announced the launch of a limited-edition pink STARBURST® merchandise line to celebrate the return of STARBURST® All Pink and we're thrilled.
With the popular meme, "I am a pink STARBURST®," featured on every item, this merch line lets fans express themselves as the pink STARBURST® they are.
STARBURST® collaborated with designer Erin Robertson, winner of "Project Runway" season 15, to create trendy, street-style "I am a pink STARBURST®" designs to splash across seven different items. Fans can choose from t-shirts, pink denim jackets, neon signs and more from the first-ever STARBURST® merch line.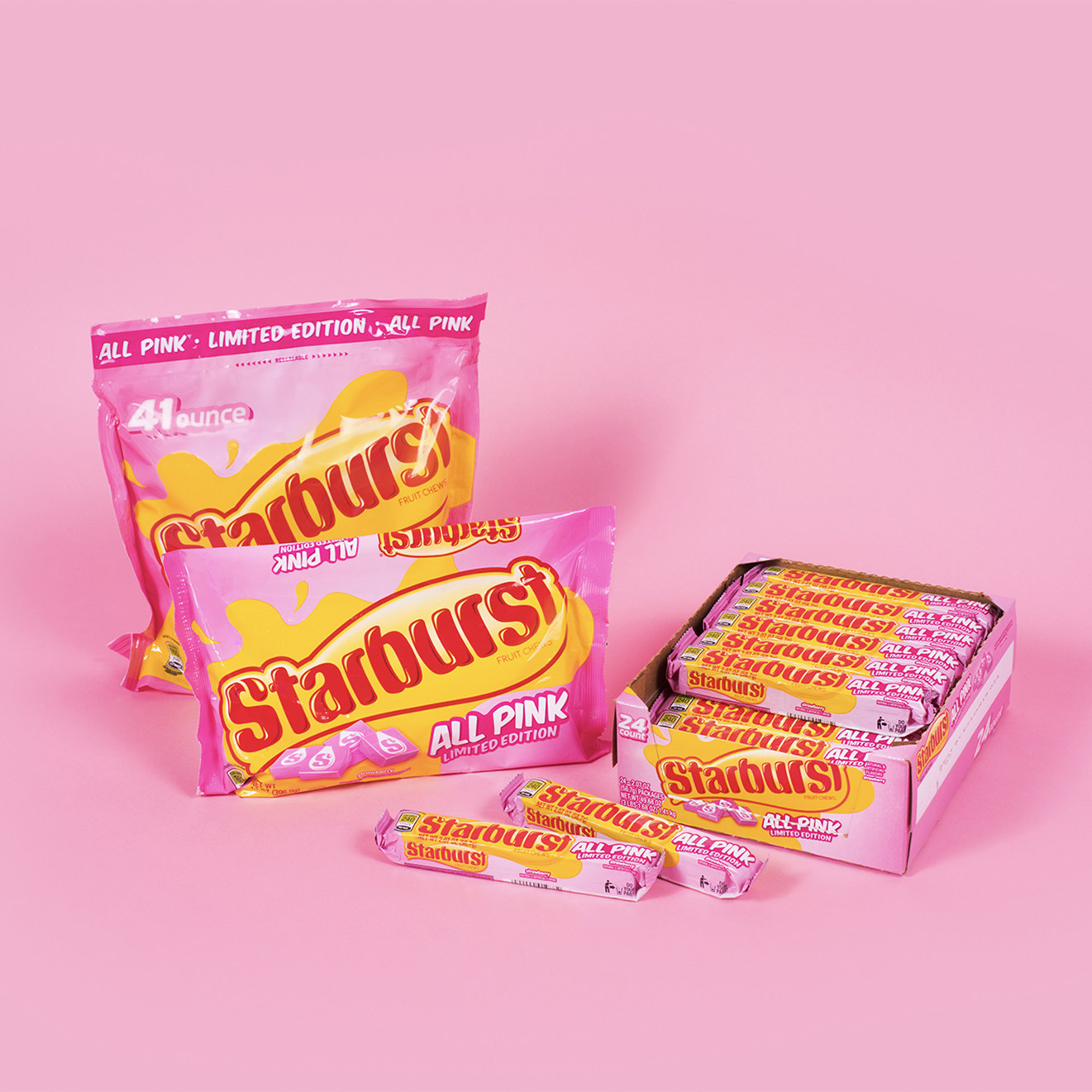 Pink STARBURST® fans can visit www.youareapinkstarburst.com to pick out their favorite merch items, while supplies last.
The website features all merch items, starting at $20, and STARBURST® All Pink product.