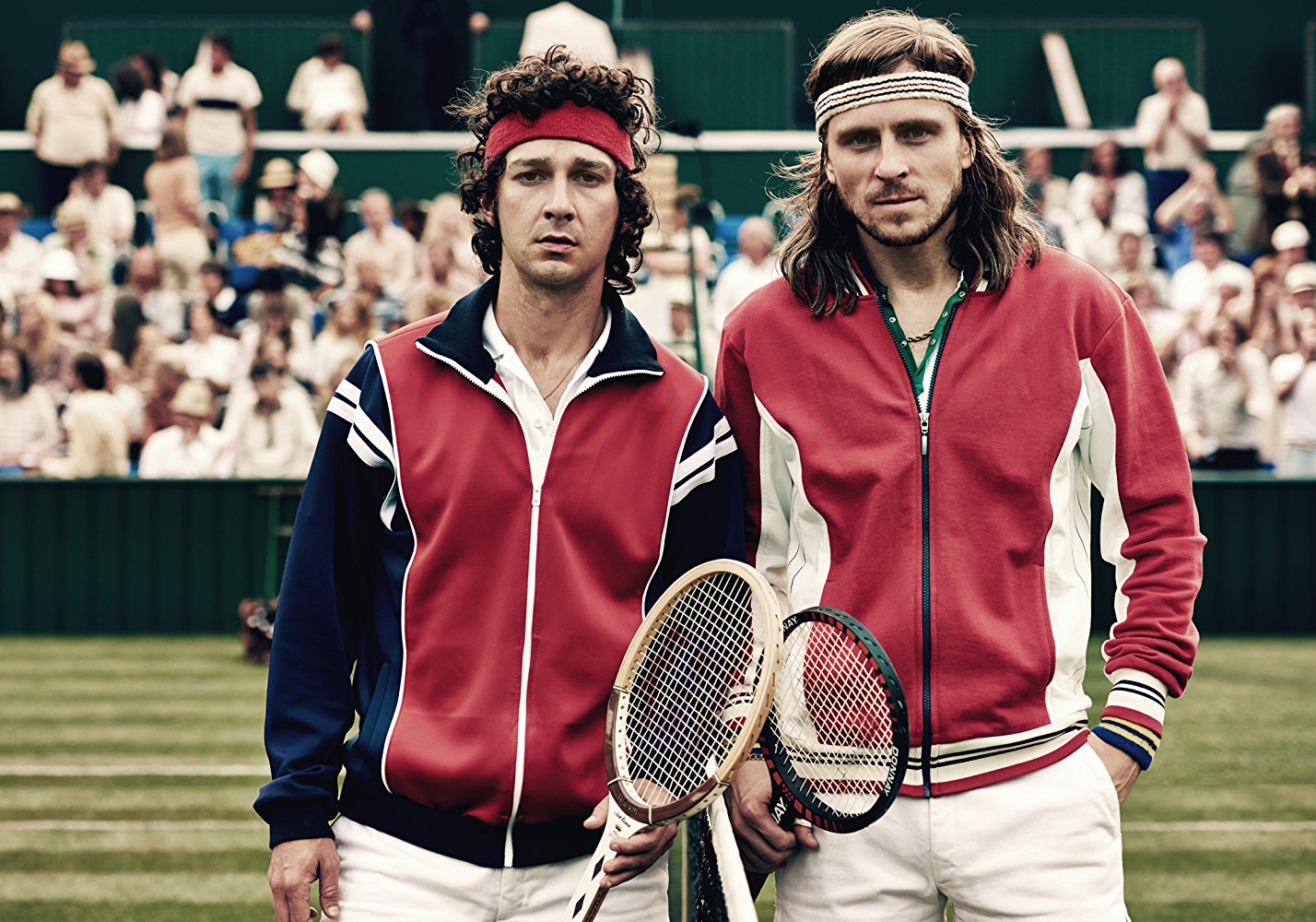 The legendary match between the "Bad Boy" of tennis John McEnroe and shy Swedish champ Björn Borg at the 1980 Wimbledon Championships is respectably recreated for the big screen in "Borg Vs. McEnroe," an engaging if somewhat overdone sports biopic starring Shia LeBeouf, Sverrir Gudnason ("Wallander"), Stellan Skarsgård and Tuva Novotny.
Skillfully directed by Danish filmmaker Janus Metz ("Armadillo," "True Detective"), this confident and energetically crafted sports drama not only succeeds in capturing the intensity of the famous match but also in peeling back the stars' public personas and revealing the private dramas that helped mold them into greatness. Although the film is somewhat overbearing and melodramatic in its use of flashbacks, hammering points home that are fairly self-explanatory, thanks to the stellar craftsmanship on display, not to mention a pair of strong co-lead performances by LeBeouf and Sverrir, "Borg Vs. McEnroe" qualifies as an ace. From the breathtaking tennis match and credibly recreated 1980s setting to the stylish cinematography and authoritative screenplay by Ronnie Sandahl, this bio-drama highlights a moment in sports history worth revisiting.
Told in parallel narratives that follows each player in the lead-up to the 1980 Wimbledon Championship, as well as extended childhood flashbacks, "Borg Vs. McEnroe" begins with Borg's Swedish upbringing in an industrial city outside of Stockholm, where he practiced tennis by volleying incessantly against his family's garage door. Prone to fits of rage, poor sportsmanship and obsessive compulsive habits, Borg's natural talents aren't shaped into championship form until he comes under the wing of player turned coach Lennart Bergelin (Stellan Skarsgård). With Bergelin's guidance, Borg puts into practice a rigorous training regimen that not only helps him master the mechanics of the game but the psychological aspects of it as well, transforming a poor sport into a cool and calculating winner.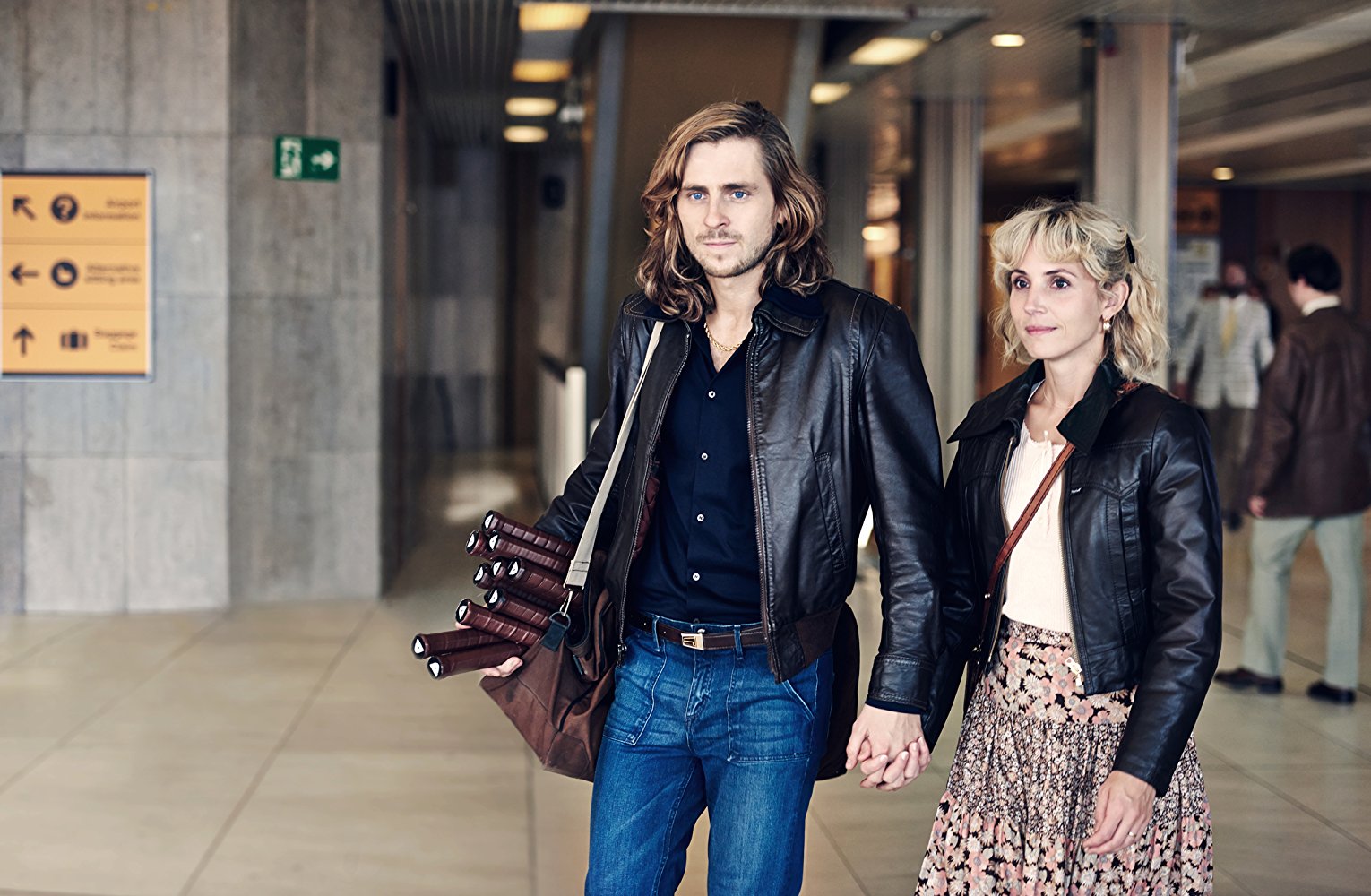 Although Borg's potential fifth consecutive win at Wimbledon is the big story of the tennis world, back in America, a quick tempered and fast living young tennis player named John McEnroe (Shia LeBeouf) is wowing audiences with his hard-charging style and profane tirades on the court. A brash New Yorker whose authoritarian parents instilled in him a brutal work ethic, molding him into a "volatile prodigy" from a young age, McEnroe soon emerges as a serious threat to Borg's hopes for a five-peat. As the historic match approaches, Borg and McEnroe develop a mutual respect for one another, forming an unlikely friendship along the way.
Despite the history between these two players being somewhat condensed for dramatic purposes, director Janus Metz, with the help of Ronnie Sandahl's engaging script, succeeds in capturing the epic proportions of this historic battle, as well as the exhilaration of the game. Structurally, while the film does employ a compelling format that allows the filmmakers to shed light on each characters' backstory even as it moves the narrative forward, there are far too many childhood flashbacks that are meant to underscore the significance of the event. Instead, they come across as repetitive, simplistic and, along with the overblown score, needlessly forced. Still, in spite of these occasionally excessive moments, Metz knows how to craft a sports drama that hits the sweet spot, which is exactly what "Borg Vs. McEnroe" does in the moments that count.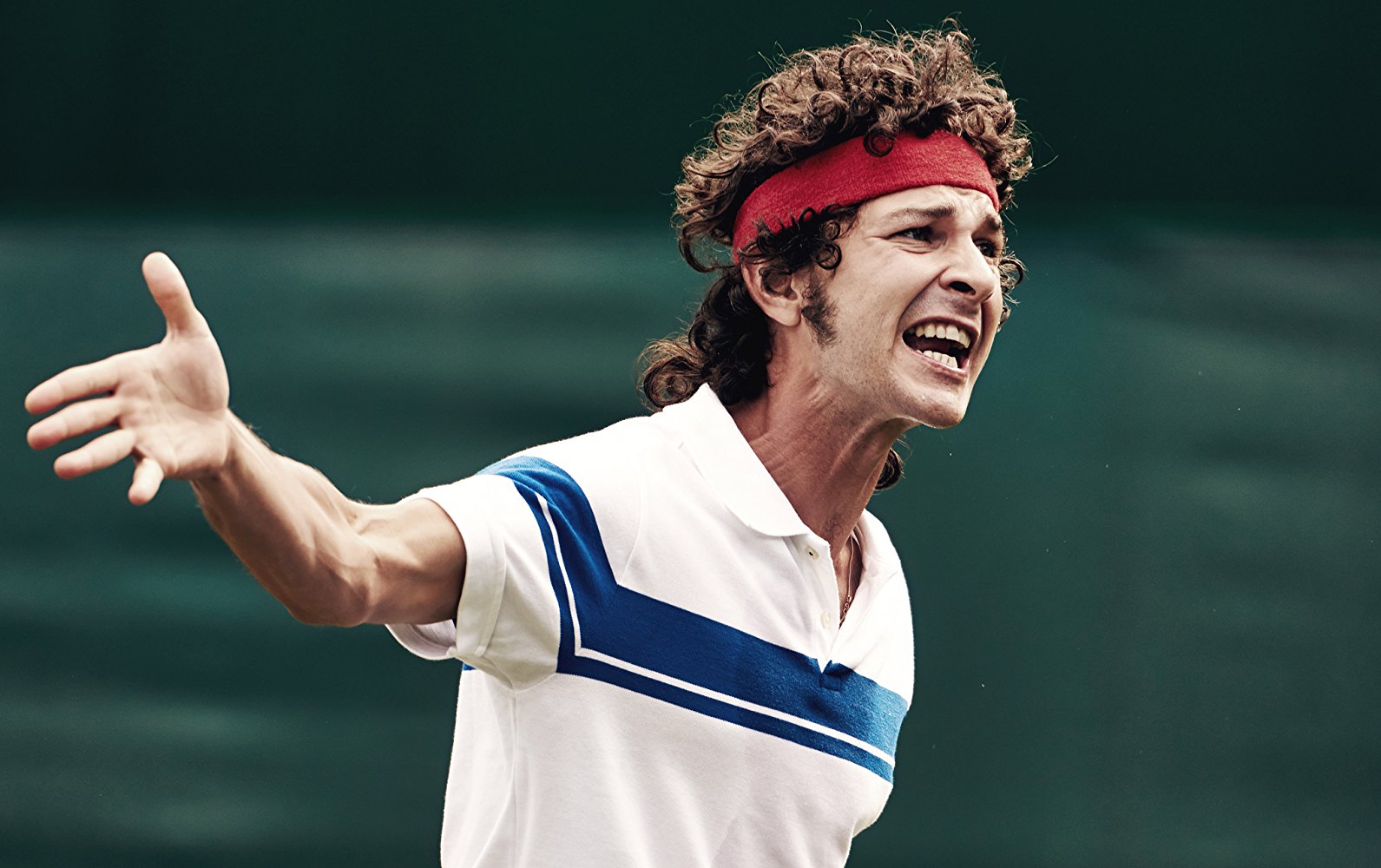 Playing the soft-spoken Swede who reached awe-inspiring heights in his career before retiring at the tender age of 26, Sverrir Gudnasson perfectly relates Borg's cool detachment that made him such a compelling and enigmatic sports figure. It's not a showy role by any stretch, but Gudnasson embodies his character with understated ease, which serves as a tonic to some of the film's more bombastic tendencies. On the polar opposite side of the emotional spectrum, portraying the brash American player on the rise, Shia LeBeouf is a rage-fueled delight, capturing McEnroe's relentless competitiveness and on-court petulance with palpable glee. If there's one reason to see this film, aside from sports fans wanting to relive this momentous showdown, it's LeBeouf's committed depiction of his combustible character. Sure, Stellan Skarsgård excels as Borg's beleaguered tennis coach, and Tuva Novotny ("Annihilation") shines as Borg's dedicated wife, but make no mistake: this is LeBeouf's opportunity to go full bad-boy mode, and he doesn't disappoint.
"Borg Vs. McEnroe" is an ace sports drama that dives deep into the history of an epic match.
By: Lucas Mirabella
Running Time: 100 minutes
Rated R for language throughout, and some nudity.
https://www.borgvsmcenroefilm.com