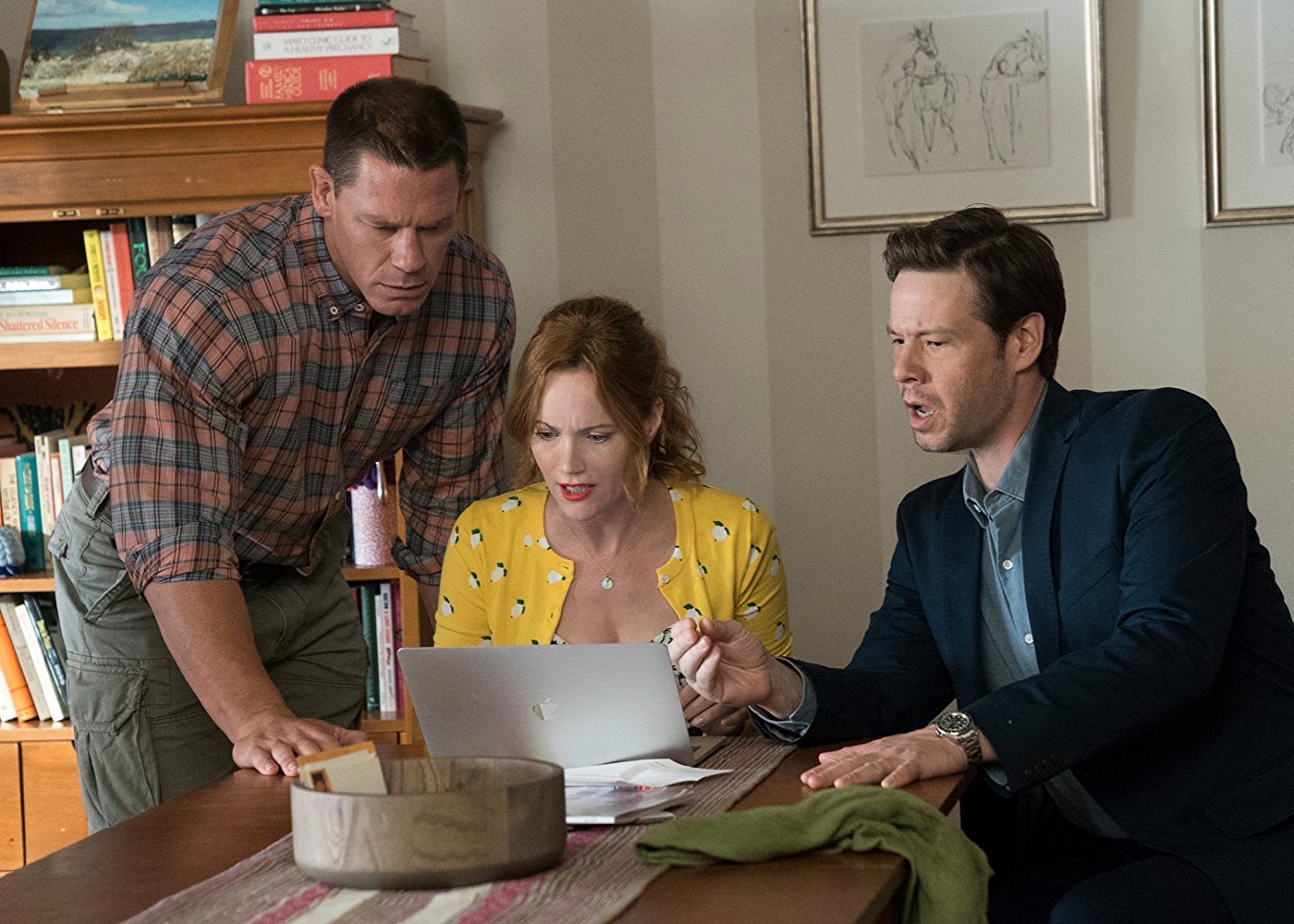 When three lifelong friends make a pact to lose their virginity on senior prom night, their overbearing parents do all they can to stop them in "Blockers," a hilariously raunchy comedy starring Leslie Mann, John Cena, Ike Barinholtz, and a supporting roster of young comic actors on the rise.
Making her directorial debut from a brilliantly bawdy script by brothers Brian and Jim Kehoe, "30 Rock" and "Pitch Perfect" scripter Kay Cannon knocks it out of the park her first time up to bat, juggling the film's mixture of hard R-rated prom night antics, coming of age woes, and genuine heart with utter assurance. Although the film definitely hits some familiar beats and bears a very strong structural resemblance to the raunchy but sweet comedies of Judd Apatow, given the consistent laughs, the excellent cast of familiars and fresh faces, and the fresh dialogue and sidesplitting situational humor, "Blockers" is bound to be the comedy smash of the spring. Expect big laughs and even bigger box office from this fall-down funny exploration of helicopter parents and their horny children.
Beginning with a home video montage that charts their daughters' friendship from kindergarten to senior year in high school, "Blockers" revolves around parent friends Lisa (Leslie Mann), an overbearing single mom, Mitchell (John Cena), a loving dad and sports fanatic, and Hunter (Ike Barinholtz, "Sisters"), an absentee father with a history of cheating. As for the kids, Lisa's daughter Julie (Kathryn Newton) is smart and pretty and on cloud nine after receiving a college acceptance letter to the school of her and her boyfriend's choice, UCLA; Mitchell's daughter Kayla (Geraldine Viswanathan) is a wild child with a smart mouth and a taste for mind-altering substances of questionable legality; and Hunter's daughter Sam (Gideon Adlon) is a shy, but sweet girl wrestling with her sexuality.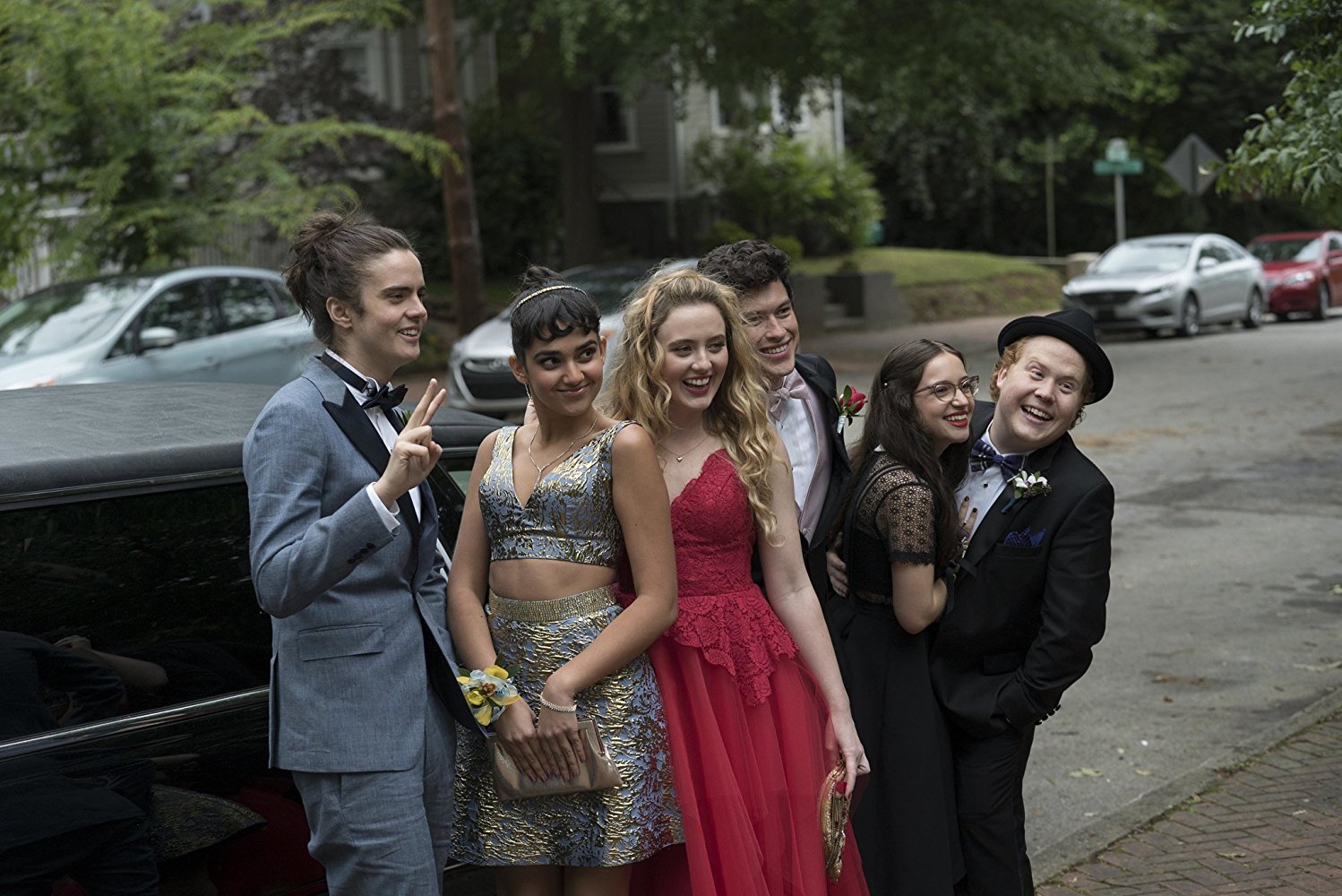 Although the parents' friendship is strained at best – Hunter is never around, and Lisa never returns Mitchell's calls – their daughters' has never been stronger, and their latest pact, to lose their virginity on prom night, will only serve to strengthen that bond. But when the parents catch wind of their daughters' sex pact, they set out on a frantic mission to stop them. Along the way, drugs are taken, parties are crashed, and life lessons are learned from children and parents alike.
Even though "Blockers" is definitely geared toward the teen comedy crowd, and rightly postures itself as the female version of "Superbad," Kay Cannon's hysterical directorial debut should play equally well to adults looking to laugh at the pitfalls of parenting. Brian and Jim Kehoe's riotous script makes the most of its high concept premise, and wrings as many laughs from throwaway lines as from big comedic set pieces, the most memorable of which include a rather unorthodox beer chugging contest at a prom party, a "Fast and the Furious" inspired car chase that ends in sickness, and basically every scene involving the parents trying to decipher their daughters' emoji-ridden texts.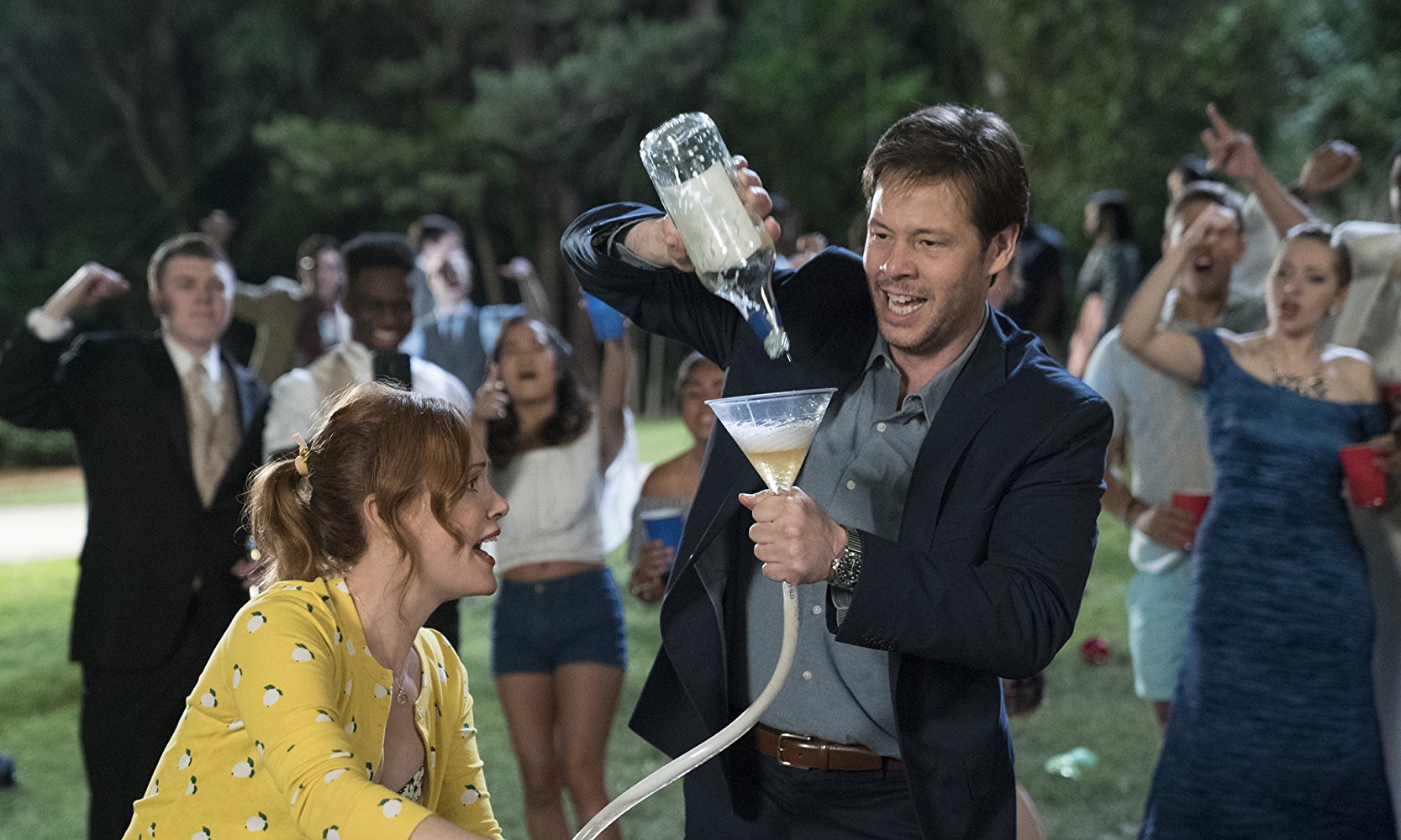 Where director Kay Cannon's work is most evident is in the absurdly funny performances that she extracts from her diverse cast, most prominently in the performances of Leslie Mann, who also serves as the film's underlying emotional core, John Cena as a preppy dad who misuses air quotes and needs sports metaphors to understand basic concepts, and Ike Barinholtz as the freewheeling father figure. As for the younger cast members, Kathryn Newton shines as the womanhood-ready daughter of Mann who, along with Gideon Adlon's closeted Sam, helps in carrying the film's light emotional baggage, and Miles Robbins cooks up a funny turn as Kayla's drug-loving love interest, but it's Geraldine Viswanathan's rowdy performance as Cena's down-to-clown daughter that steals the show, and Jimmy Bellinger isn't far behind as Sam's nerdy but constantly hyped prom date.
"Blockers" proves that helicopter parents and horny high schoolers make for comedy gold.
By: Lucas Mirabella
Rated R for crude and sexual content, and language throughout, drug content, teen partying, and some graphic nudity.
Running Time: 102 minutes