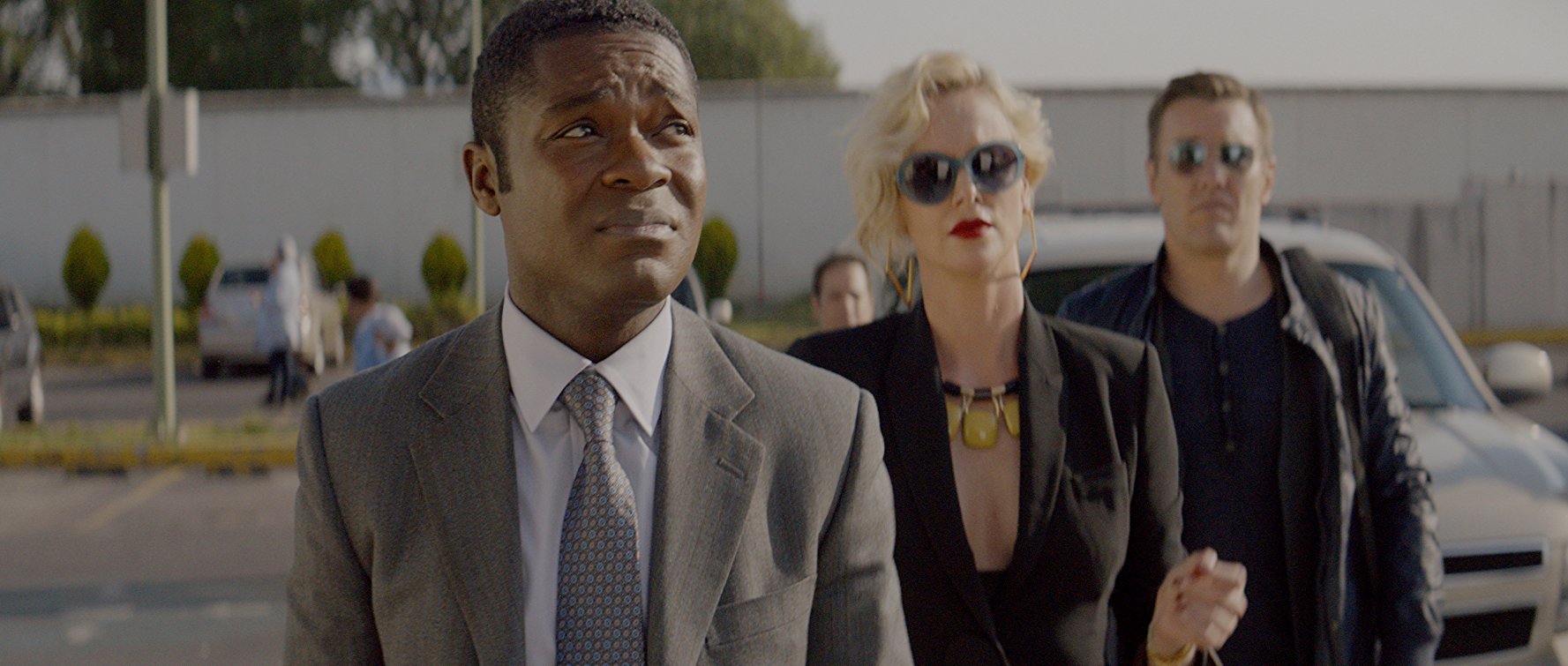 While on a Mexican business trip, a pharmaceutical exec finds himself entangled in a web of corruption involving synthetic weed, a drug kingpin and a fake kidnapping gone awry in "Gringo," a fun but erratic crime comedy starring David Oyelowo, Joel Edgerton, Charlize Theron and Amanda Seyfried.
Directed with rowdy glee by Edgerton's multi-hyphenate brother Nash Edgerton ("The Square"), and with a script by Matthew Stone and Anthony Tambakis, "Gringo" is a sufficiently diverting crime comedy that grows increasingly tiresome with each far-fetched plot twist. With a screenplay that lands some solid laughs but wildly overstuffs the plot with twists and one-note characters, "Gringo" somehow manages to feel both needlessly intricate and unsatisfyingly simplistic all at once. Thankfully, "Gringo" does have a saving grace, and that is "Selma" star David Oyelowo in a wonderfully against-type comedic turn as the disgruntled middle manager at the story's center. Oyelowo aside, most moviegoers will conclude that the film's fleeting pleasures don't outweigh its flaws.
In the film, Oyelowo plays Harold Soyinka, a straight-shooting, mild-mannered pharmaceutical exec at Cannabax, a synthetic marijuana outfit based out of Chicago. Steeped in debt thanks to his unfaithful wife's (Thandie Newton) mounting business expenses, and undervalued at work, where his horrible bosses Richard Rusk (Joel Edgerton) and Elaine Markinson (Charlize Theron) are plotting to sell the business to a conglomerate, Harold faces an ominous future.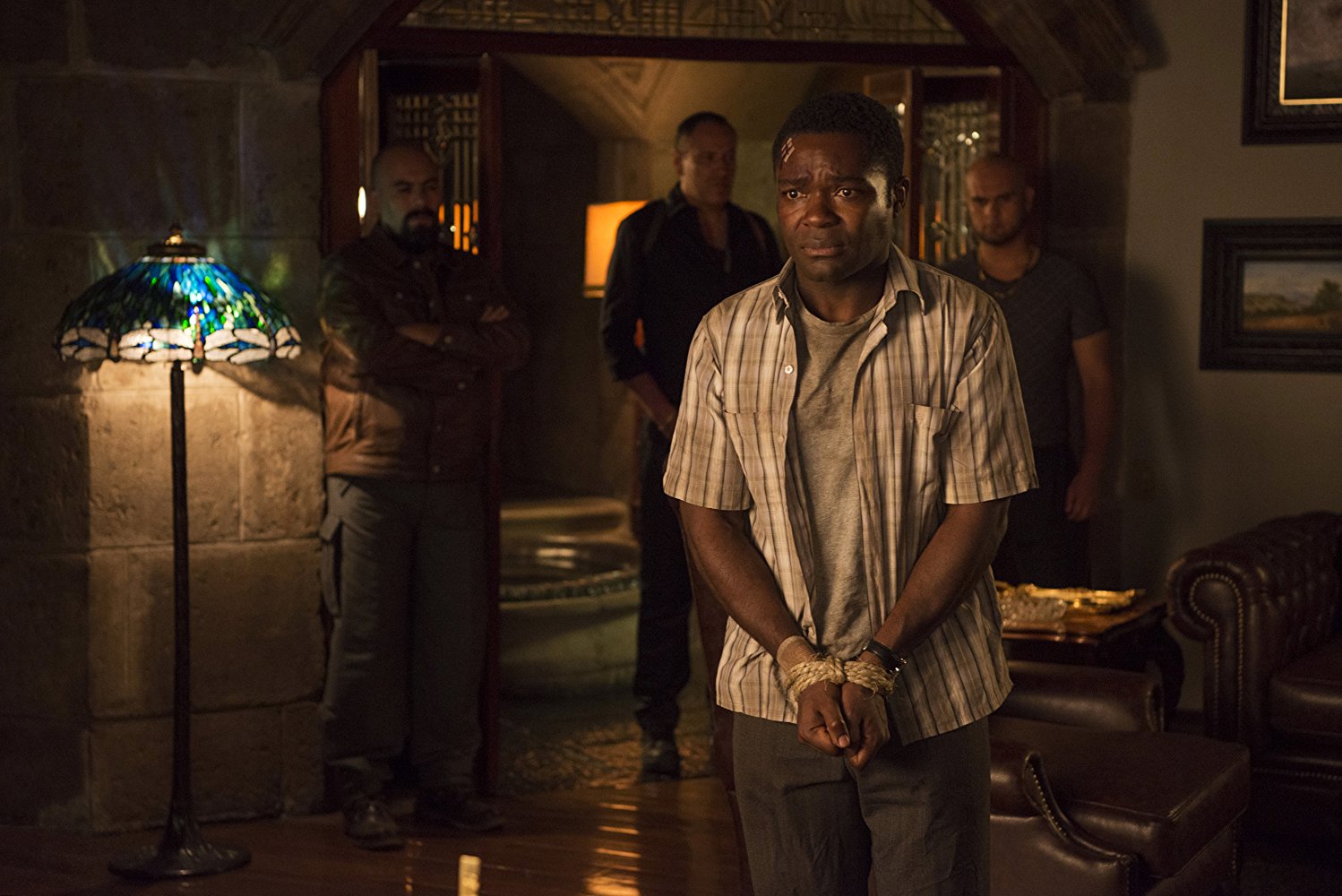 Needing to clean up the company's shady finances before being bought out, Richard and Elaine take Harold on a business trip to Cannabax's Mexican lab, where they instruct the lab manager (Hernán Mendoza) to stop selling their product to a drug kingpin named Black Panther. Infuriated over being cut out of the deal, and thinking Harold is the CEO, the kingpin sics his goons on Harold in an effort to kidnap him and resolve the situation cartel-style. As Harold goes on the lam in Mexico, he stumbles into increasingly dangerous circumstances along the way, from cartel henchmen and inept kidnappers to American drug smugglers and undercover agents.
As the synopsis suggests, there are a lot of elements at play in Matthew Stone and Anthony Tambakis' convoluted and thinly drawn screenplay, and while some of the humor and plot twists work better than others, taken as a whole, it doesn't amount to much. Director Nash Edgerton seems most at ease in his handling of the action sequences, particularly those tinged with black humor, and "Gringo" has no shortage of those moments. The problem mainly has to do with overkill and diminishing returns, with the narrative so frantically plotted and growing so haphazardly implausible that nothing is left to take away but mild amusement from an empty movie-going experience.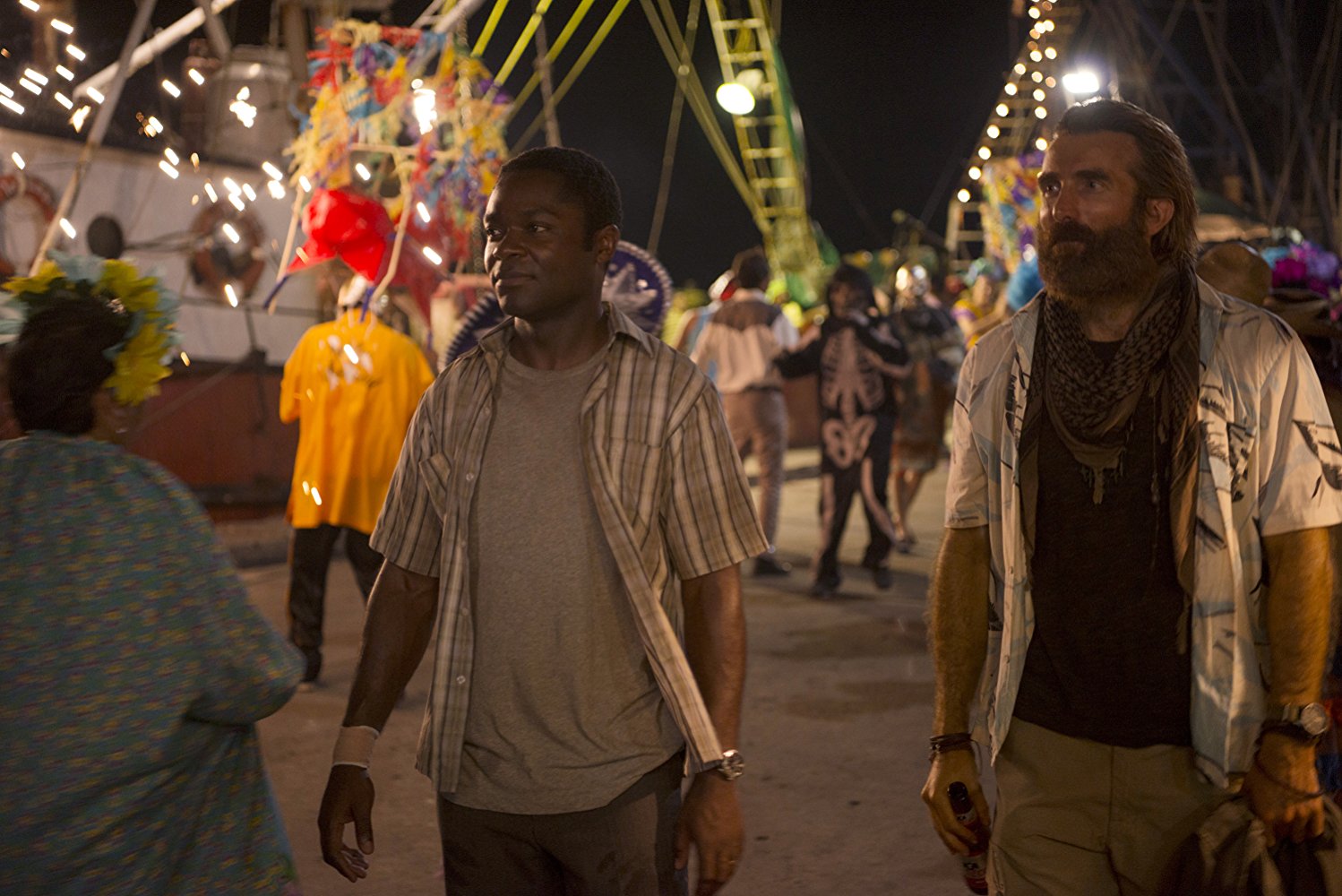 Playing against type as a disgruntled middle manager suddenly steeped in chaos, David Oyelowo is far and away the best part of "Gringo," displaying an unexpected comedic side that really registers. Much of the film's humor stems from outlandish situational comedy, and Oyelowo plays these moments to the hilt. Joel Edgerton and Charlize Theron manage to squeeze some humor out of their equally contemptible boss characters, while Thandie Newton is sadly stuck with the unflattering role of a philandering wife whose former weight problems place her on the receiving end of some ill-advised fat jokes. As for the others, Amanda Seyfried and Harry Treadaway are wasted in a subplot involving American drug smugglers that gains little traction, and Sharlto Copley ("Disrict 9") stands out as Edgerton's morally challenged mercenary-turned-humanitarian brother.
Featuring some solid action sequences and a few good laughs to go along with them, "Gringo" is a modestly entertaining, mostly unmemorable crime comedy.
By Lucas Mirabella
Running Time: 108 Minutes
Rated R for language throughout, violence and sexual content.