Eat more dark green veggies… is something we hear more often than not. Spinach is key. But why? What are the health benefits?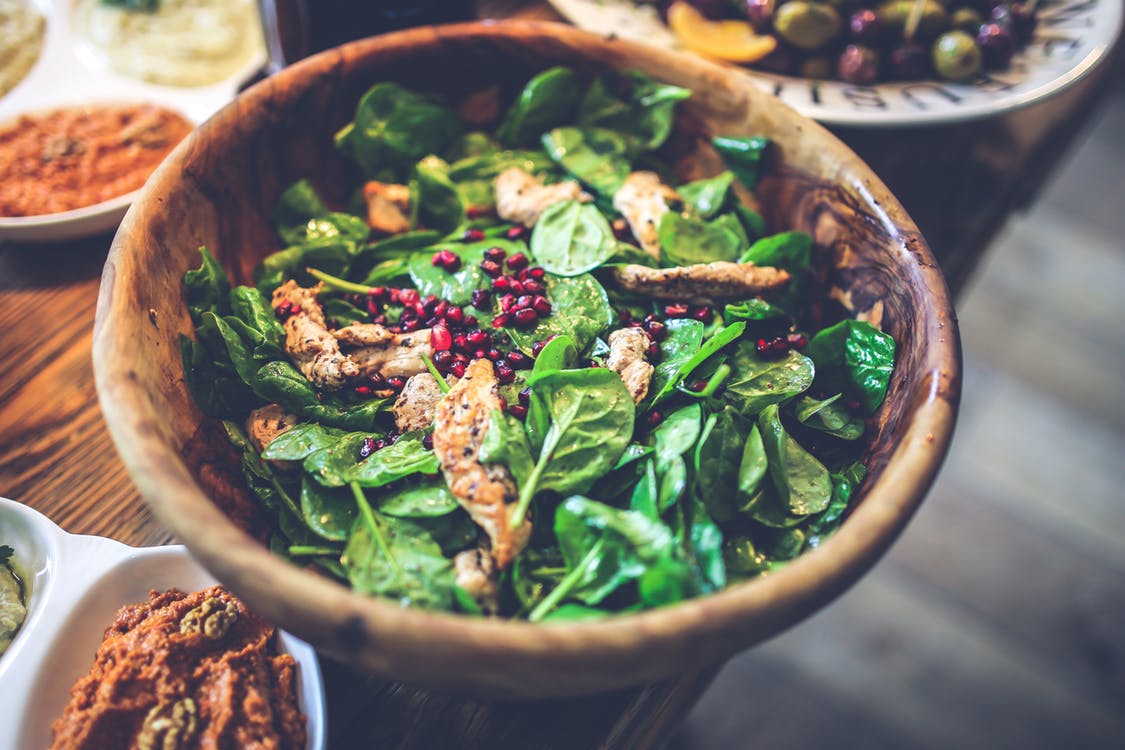 On National Spinach Day, we're looking at why spinach is so good for you. Popeye would be proud.
The United States Department of Agriculture advises Americans to eat three cups of dark green vegetables such as broccoli, dark green leaf lettuce, kale, spinach and turnip greens on a weekly basis. According to the Wellness Encyclopedia fo Food and Nutrition (University of California at Berkeley), spinach contains high amounts of beta carotene, folacin, vitamin C and protein plus significant amounts of vitamins B6 and E, calicum, iron, magnesium and riboflavin.
Here are some delicious spinach based recipes:
Layered Spinach Salad, by Kathy Rohrbaugh
9 oz. Cheese Tortellini – refrigerated or frozen
2 c. Red Cabbage – shredded
6 c. Spinach – torn, fresh
2 c. Grape Tomatoes – halved
1/2 c. Green Onions – sliced
8 oz Ranch Salad Dressing – light
8 strips Bacon – cooked and crumbled (low sodium)
Cook tortellini according to package directions; drain and rinse in cold water. In a large glass bowl, layer the cabbage, spinach, tortellini, tomatoes and onions. Pour dressing over the top; sprinkle with bacon. Cover and refrigerate for at least 1 hour.
Greek Spinach Pie, by Julie Falsetti
1 1/2 lbs. Spinach – fresh
4 T Olive Oil
1 Onion – large, finely chopped
1/2 c. Dill – fresh, finely chopped
1/2 c. Parsley – fresh, finely chopped
1 tsp. Salt
1/3 c. Milk
8 oz. Feta Cheese – crumbled
4 Eggs – large, beaten
1/2 lb. Butter – melted
16 sheets Filo Pastry (1 pound)
Wash the spinach well and chop roughly. Without adding any water, place the spinach in a pot and cook until wilted. Drain and set aside. In a large skillet, heat the olive oil over a medium flame. When hot, add the onions and cook until they are clear. Add the cooked spinach, dill, parsley and salt, and cook uncovered for about 10 minutes or until most of the liquid in the skillet has evaporated. Stir occasionally. Transfer the spinach to a bowl. When cool, mix in the milk, feta cheese and eggs. Set aside. Preheat the oven to 375°F. With a pastry brush, coat the bottom and sides of a 10 x 14" inch baking dish with melted butter. Line the dish with a sheet of filo and then brush the entire surface with melted butter. While working with the filo dough, cover the unused sheets with a slightly damp towel to prevent them from drying out. Repeat this process until you have used 8 sheets of filo in all. Spread the spinach mixture into the dish. Cover with the remaining 8 layers of filo following the same procedure as above. Brush the top layer with melted butter and bake in the center of the oven for 30 minutes, or until the crust is golden brown. Remove from the oven and let cool 15 minutes before cutting.
Courtesy of http://www.paveggies.org