OK, we all wear green and drink pints of Guinness beer. We cook up corned beef and cabbage and sip some Irish stew.. but why do we celebrate St. Patrick? What is the history behind St. Patrick's Day? First off, Green is associated with St. Patrick's Day because it is the color of spring, Ireland and the shamrock.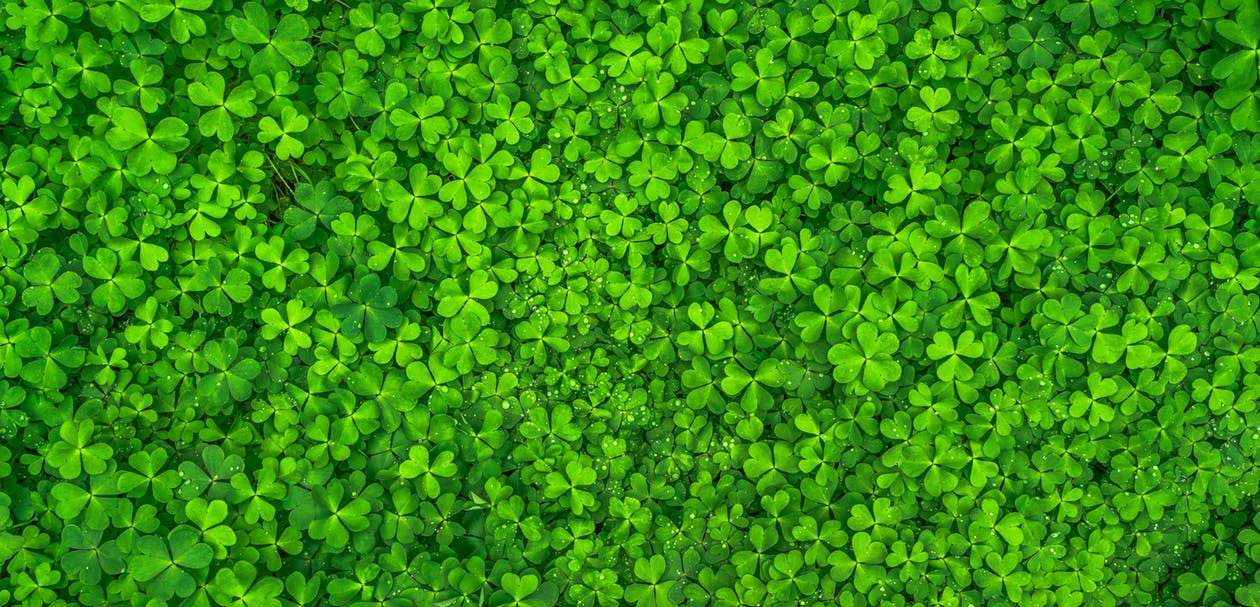 Well, according to history.com: St. Patrick's Day occurs annually on March 17 in observance of the death of St. Patrick (c. AD 385–461), the patron saint of Ireland. The day commemorates Saint Patrick and the arrival of Christianity in Ireland, and celebrates the heritage and culture of the Irish in general.
What began as a religious feast day in the 17th century has evolved into a variety of festivals across the globe celebrating Irish culture with parades, special foods, music, dancing, and a whole lot of green.
Saint Patrick's Day was made an official Christian feast day in the early 17th century and is observed by the Catholic Church, the Anglican Communion (especially the Church of Ireland), the Eastern Orthodox Church, and the Lutheran Church.
Learn more about Patrick at Celebrating Spot and The Holiday Spot.
Why the Four Leaf Clover? The four leaves represent hope, faith, love and luck in many cultures. See one, and you have good luck. Read more about the luck symbols here.
So, why the leprechaun? In Irish mythology, a leprechaun is a type of male faerie said to inhabit the island of Ireland. They are a class of "faerie folk" associated in Irish mythology and folklore, as with all faeries. Among the most popular of beliefs about leprechauns is that they are extremely wealthy and like to hide their gold in secret locations, which can only be revealed if a person were to actually capture and interrogate a leprechaun for its money.
Another popular belief is that you may find a leprechaun and his pot of gold at the end of a rainbow. On St. Patrick's Day, children search for the leprechaun! Read more here.
Happy St. Patrick's Day!