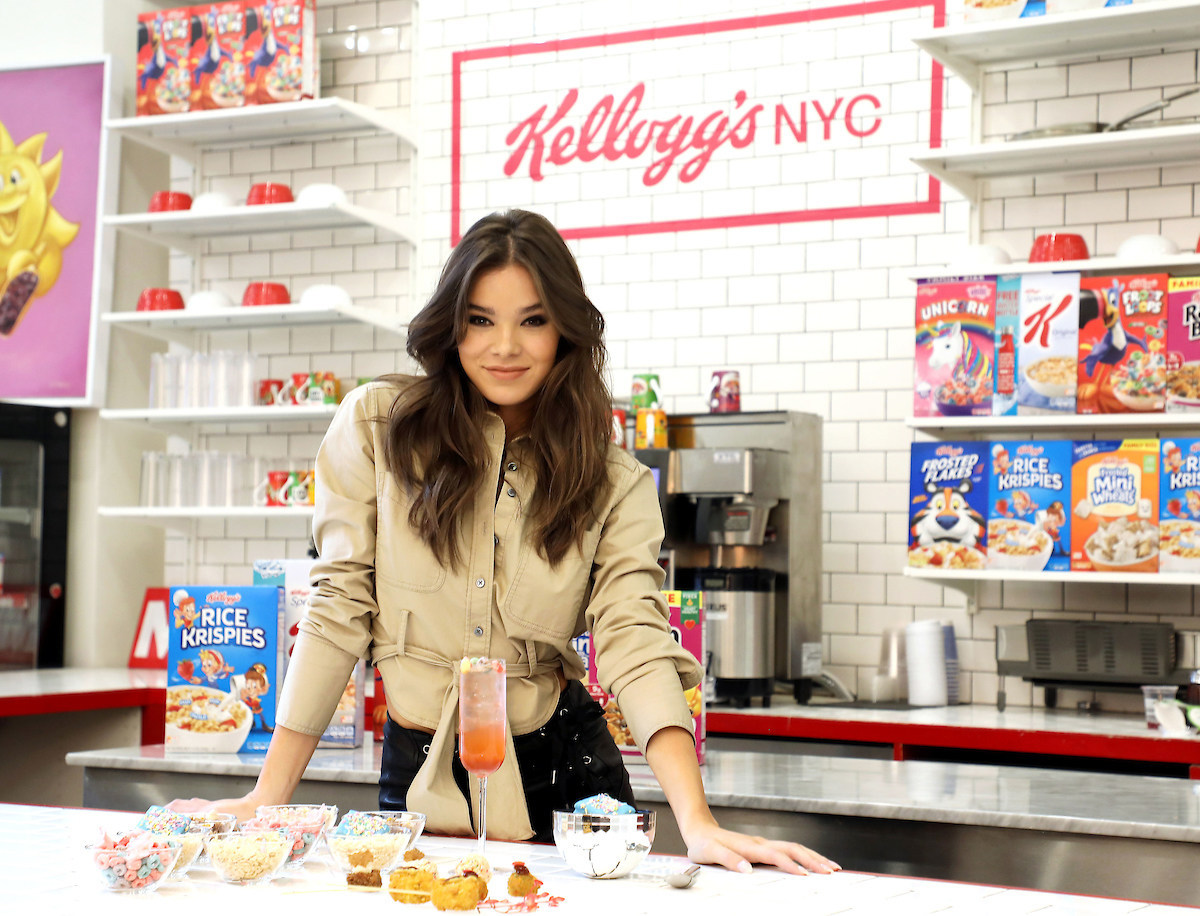 Liquid nitrogen Froot Loops® cheesecake bites. Cocoa Krispies® cocktails. Special K® falafel sliders. Unicorn Cereal™ cotton candy bowls. Those were just a few of the Insta-worthy creations on the menu last night at the first-ever cereal bash to ring in National Cereal Day.
In honor of today's "national food holiday," Kellogg's hosted Academy Award-nominated actress, multi-platinum selling recording artist and cereal lover Hailee Steinfeld at Kellogg's NYC Café to celebrate with some of cereal's biggest fans.
During the event, partygoers were able to feast on exciting cereal-themed creations – including cereal bites, cocktails and a liquid nitrogen cereal bar – for more than three hours before dancing the night away to a performance by Hailee Steinfeld and a cereal-themed New Year's-style countdown at midnight.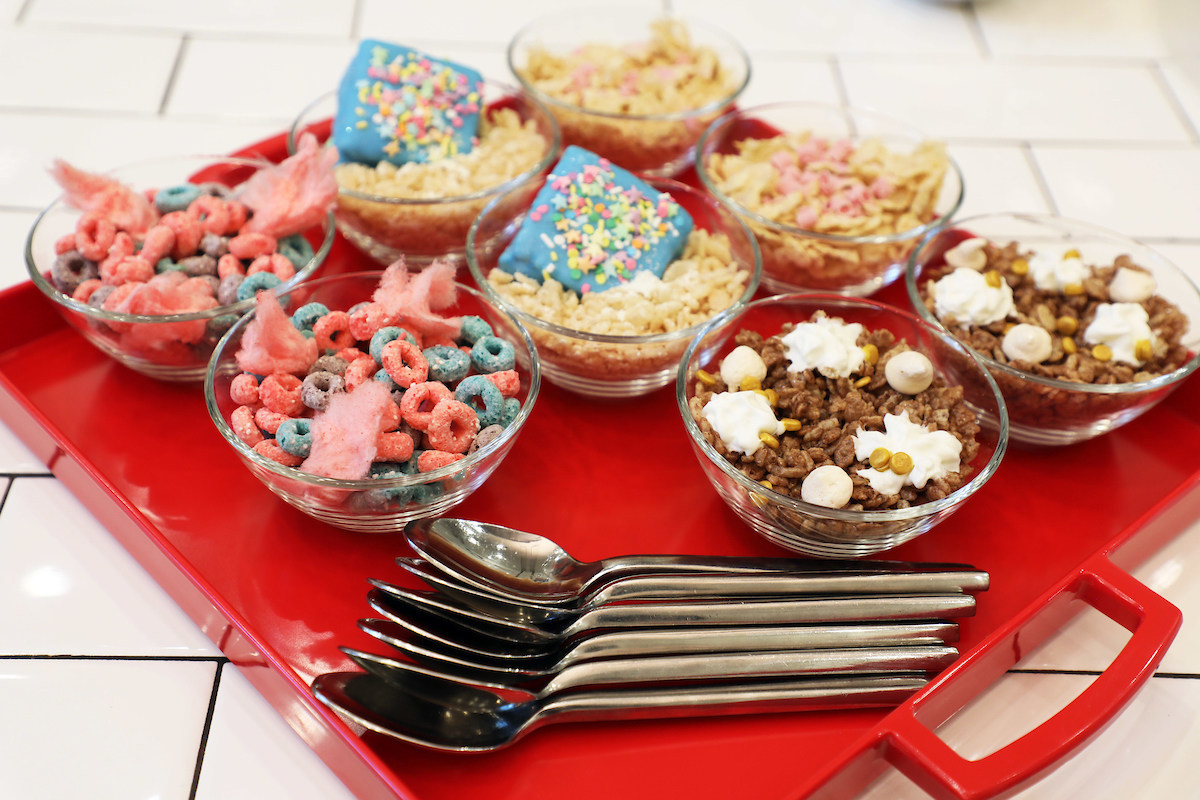 To celebrate the occasion, Kellogg's NYC Café – the largest cereal café in the country – was transformed overnight into National Cereal Day headquarters. The party included mixes by DJ Flipside, larger-than-life cereal boxes suspended from the ceiling, a photo booth with cereal-themed party favors, colorful confetti and a giant disco "bowl" which lit up at the stroke of midnight.
"It's about time cereal had its own holiday!" said Hailee Steinfeld. "I had no idea there were so many ways to play with and imagine cereal differently, these special Kellogg's DIY recipes are delicious! I love a good classic bowl with milk, but now I have some fun ideas to spice up my cereal routine!"
The event kicked off a two-day celebration that continues today.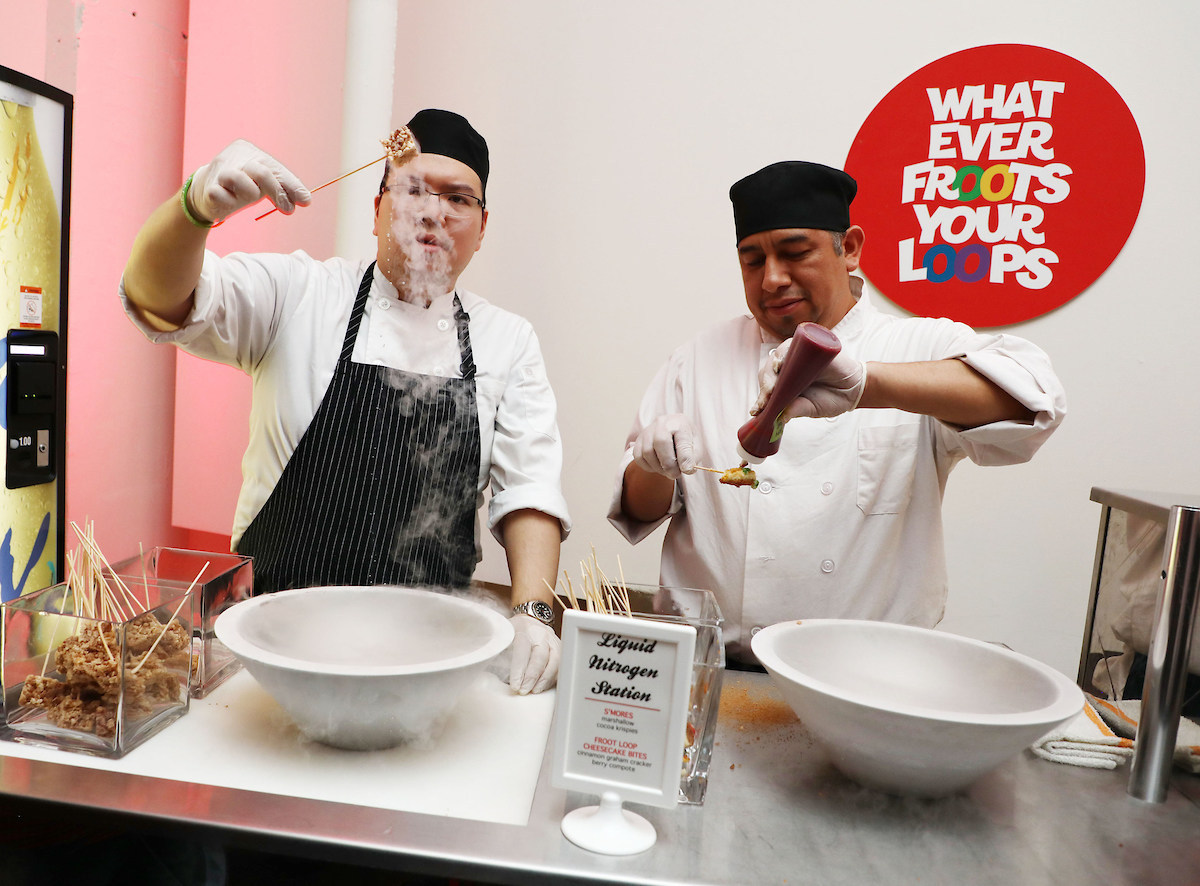 Kellogg's NYC Café is located at 31 E 17th St. in Union Square. For more information on how Kellogg's® and Hailee Steinfeld are celebrating National Cereal Day, check out Kellogg's NYC Café's Instagram and Facebook, or Hailee Steinfeld's Instagram. All recipes can be found on Kellogg's NYC Café website at KelloggsNYC.com/NCD.
Those who can't make it to Kellogg's NYC Café to celebrate National Cereal Day can jump in on the fun at home by re-creating some of the featured recipes (available at www.kelloggsnyc.com) or by sharing some of their own combinations on social media using #NationalCerealDay! Menu items include:
Ham and Kellogg's® Apple Jacks® Croquettes
Kellogg's Apple Jacks®, Milk, Parmesan Cheese, Ham, Eggs, Shallots
Kellogg's Rice Krispies® Shrimp
Kellogg's Rice Krispies®, Shrimp, Sweet Chili Sauce for dipping
Falafel Sliders
Kellogg's Special K®, Chickpeas,

Fava Beans

, English Peas, Mushrooms, Mint, Parsley, Onion, Greek Yogurt, English Cucumber, Slider Buns
Kellogg's Corn Pops® Corn Dog
Classic Hot Dog, Corn Pops® Coating, Deli Mustard
Kellogg's Raisin Bran® Bread Pudding
Kellogg's Raisin Bran®, Heavy Cream, Eggs, Sugar
Kellogg's Froot Loops® Mini Cupcakes
Kellogg's Froot Loops®, Mini Cupcakes, Butter, Powdered Sugar, Milk, Vanilla Extract
Confetti Bowl
Kellogg's Rice Krispies®, Treat House 'confetti' Krispie Treat, Yellow Cake Mix – inspired by

Hailee Steinfeld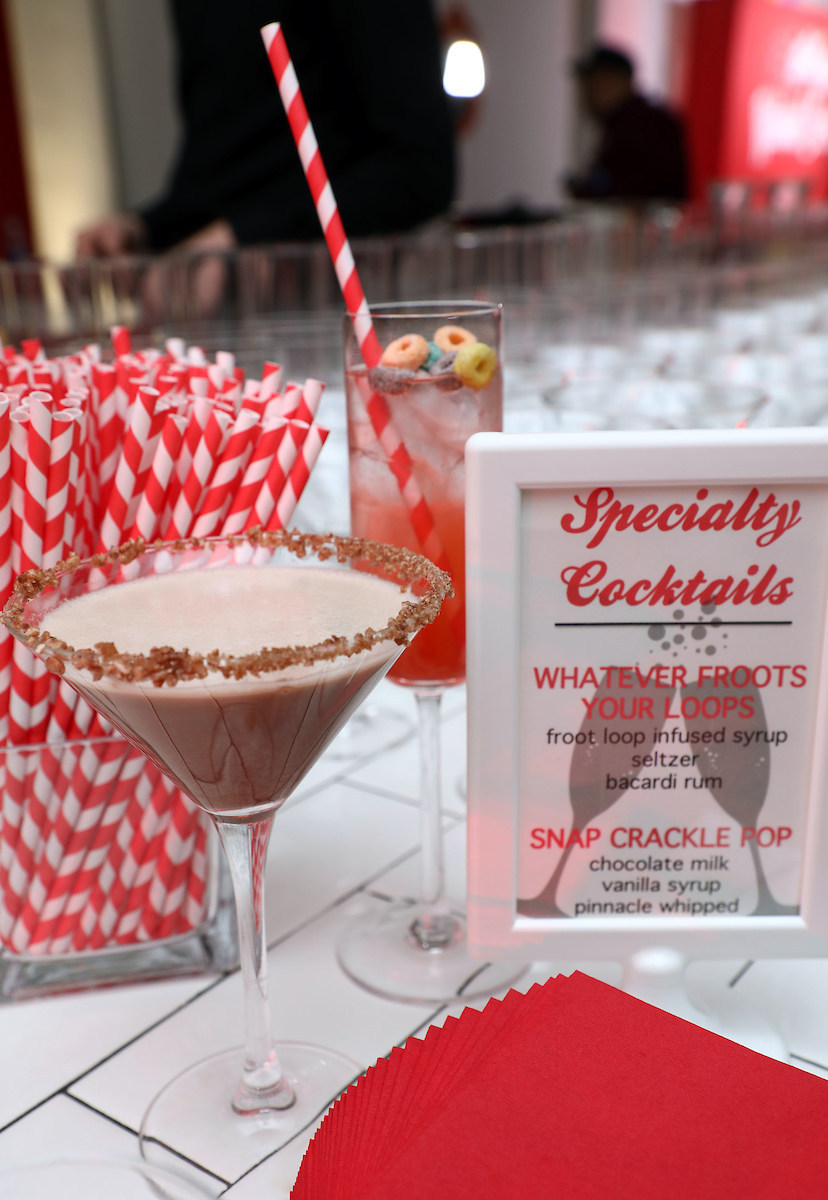 Strawberries & Champagne Bowl
Kellogg's Special K Original®, Strawberry Powder, Pink Champagne Gummies, Pink Chocolate Curls, Strawberry Milk
The Black Tie Bowl
Kellogg's Cocoa Krispies®, Silver Meringue Drops, Gold Confetti and Whipped Cream
Unicorn Bowl
Kellogg's® Unicorn Cereal, Cotton Candy, Cotton Candy-flavored pop candy
Loopy Kellogg's Froot Loops® Cocktail (or Mocktail!)
Kellogg's Froot Loops®– infused soda, Rum (optional)
Kellogg's Cocoa Krispies® Cocktail (or Mocktail!)
Kellogg's Cocoa Krispies®, Chocolate Milk, Vanilla Syrup, Vodka (optional)