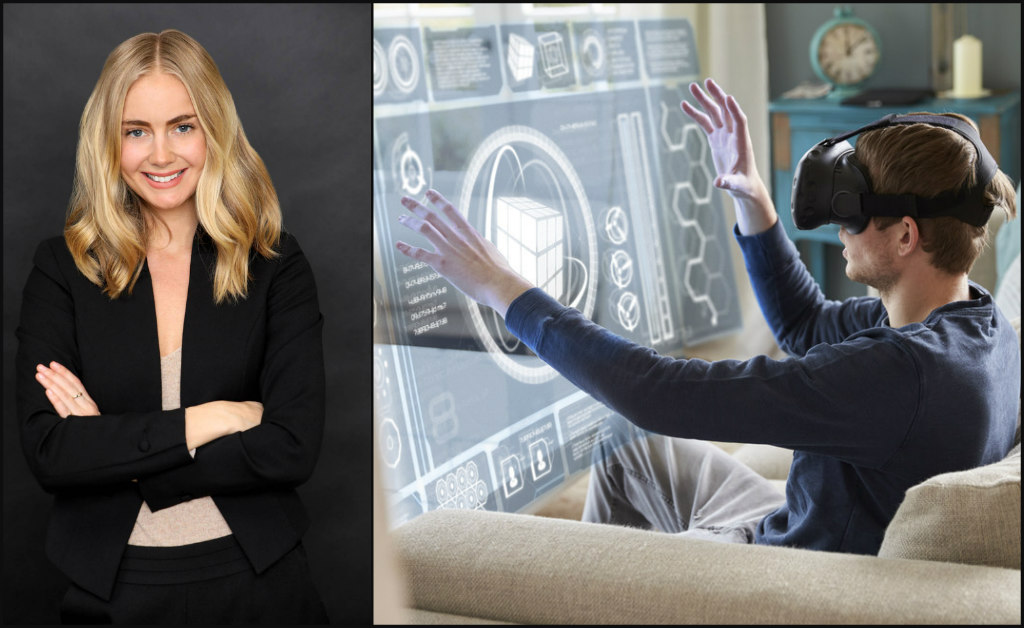 On our tech radar… Virtual reality innovator Nathalie Frederiksen is producing the next generation virtual reality experiences that will bring virtual reality and XR to create the most technology advanced experiences to a global audience.
XR (X Reality Cross Reality) consists of technology-mediated experiences that combine digital and biological realities. It encompasses a wide spectrum of hardware and software, including sensory interfaces, applications, and infrastructures, that enable content creation for virtual reality (VR), mixed reality (MR), augmented reality (AR), cinematic reality (CR), and more. Her new VR project project is "Global X." "Global X" is a VR experiences that enhances the way virtual reality is seen today by combining innovating technology such as 4D sound, and ultra haptics to enhance the virtual reality experience.
Frederiksen swears that a great VR experience is just like jumping into your favorite dream. A self-taught expert, Frederiksen creates virtual reality experiences specifically for the art, entertainment, technology and music space. Frederiksen brings the creativity and ingenuity to a medium where most people are content with just the technology.
Frederiksen said, "I don't tell traditional stories in VR, I tell stories that demand VR." Frederiksen brings experiences and innovation into each project and she aims to push the boundaries of narrative and emotional engagement.
Frederiksen's next producing project is creating beautiful music experiences around the world bringing some of the most worlds most creative talent together. Frederiksen believes that the future is here and we are at the beginning of a technology revolution where innovation meets the future of next generation visual experiences.
Frederiksen recently won a prize for her VR experience "The Others."
Frederiksen said, "I'm honored to be named as one of the winners. To be recognized for my work in the virtual reality community confirms my belief that these markets and industries are incredibly important in VR and AR both creatively and for innovation, creativity and growth. I am so proud of the VR industry and will always be there to support my peers to further our industry in growth and advocacy."