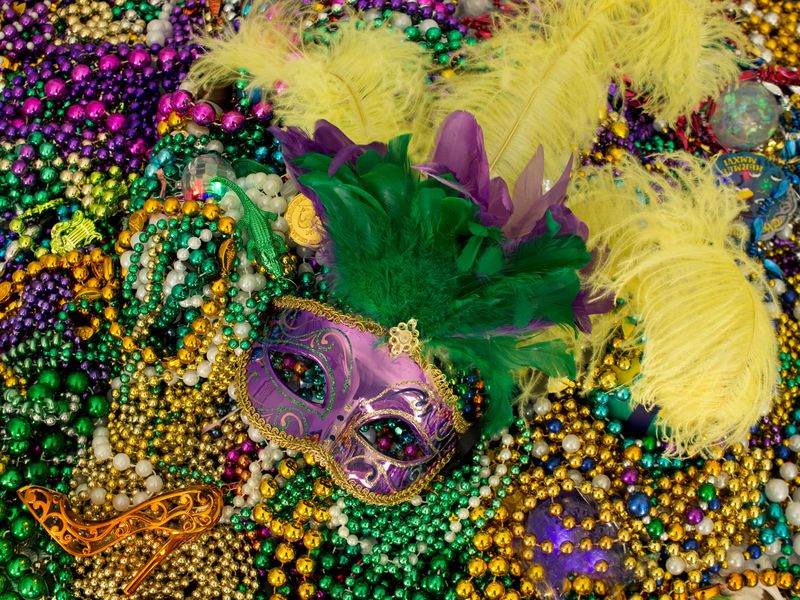 Mardi Gras 2018 is here! It's FAT TUESDAY and the annual Carnival celebration has taken over the streets of New Orleans.
The origins of Mardi Gras can be traced back to medieval Europe, passing through Rome and Venice in the 17th and 18th centuries to the French House of the Bourbons, but in the U.S., the annual tradition originated in Mobile, Ala. in the early 18th century. The celebration made its way to New Orleans in 1856 when six Mobile natives gathered to organize a secret society, where they founded Mistick Krewe of Comus. (For more history click here)
If you're planning to come to New Orleans for Fat Tuesday (or any time of the year for that matter), we have some travel tips for you! From dipping beignets into a cup of cafe au lait at Cafe Du Monde, to listening to the best live jazz at the Blue Nile, take out your pen and jot these "Must-Do's" down.
First thing's first, Uber and Lyft are alive and well in this Southern city. Once you land, find your way to the arrivals pick-up and call your car. The ride is only about 30 minutes from the airport to the heart of the French Quarter.
Where to stay? It's Mardi Gras, so go all out! We recommend The Roosevelt New Orleans. The Waldorf Astoria hotel is top of the top from their service to their accomodations. With plenty of history to offer, the hotel has been standing since 1893 and their personal concierge will take care of you from the moment you step out of your Uber.
Just a few blocks away is the famous French Quarter. Like the Macy's Day Parade, you can get package tickets to see the parade right on the route! They offer Balcony and parade street seat packages. Click here for tickets.
You can get away with partying in New Orleans for your entire stay, or you can venture out to some of the beautiful plantation estates.
For the must visit restaurants, jazz clubs and more take note:
Official tours (If you like the bus route, but we prefer walking and exploring!)
To plan your trip visit:
http://www.mardigrasneworleans.com/
http://therooseveltneworleans.com
Happy Mardi Gras!