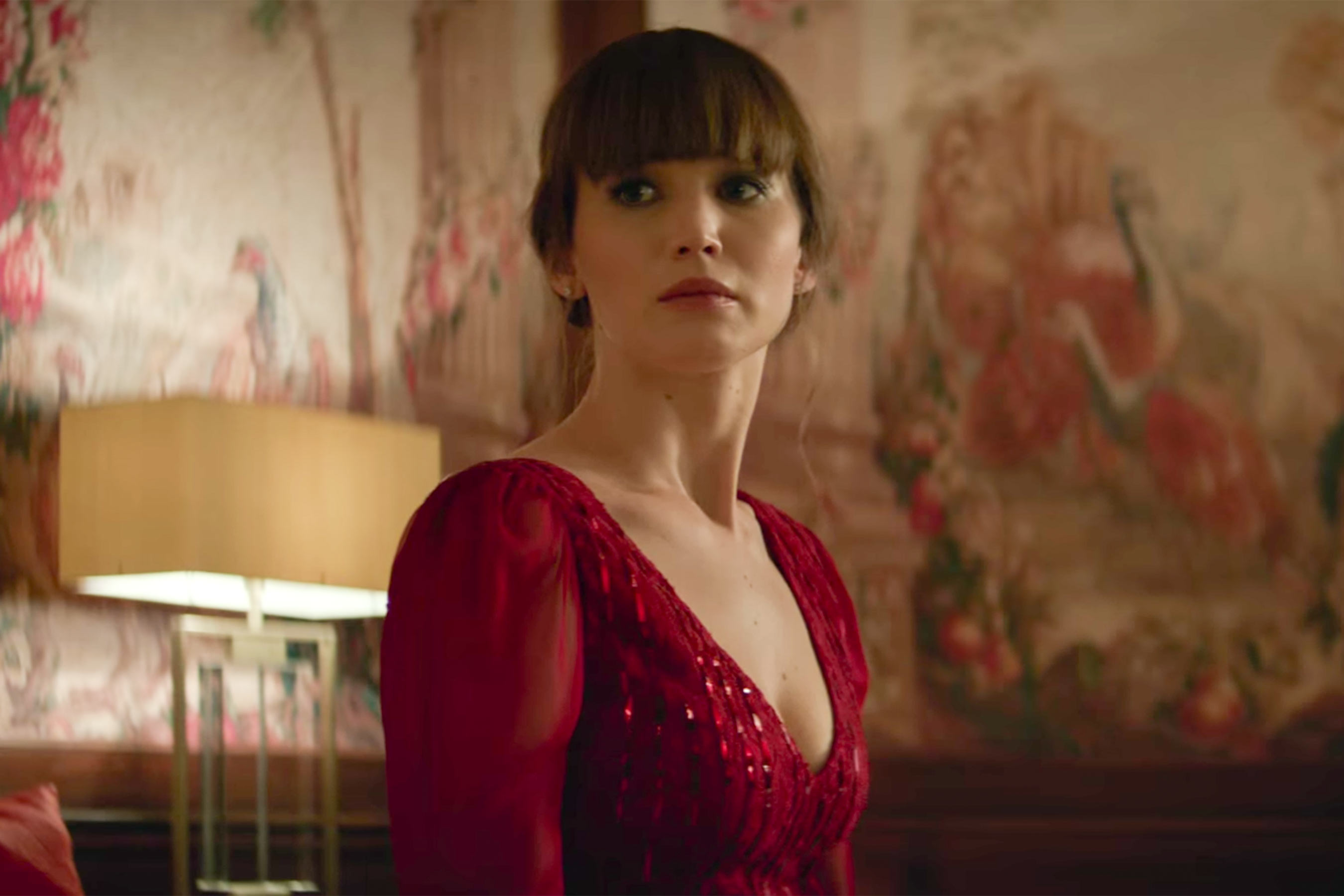 After putting herself through the torture chamber in last year's divisive psychological drama, "mother!," Jennifer Lawrence is back for more punishment, this time as a Russian ballerina sent to spy school to learn the art of seduction in "Red Sparrow," a spy thriller as convoluted as it is compelling.
Based on the novel by former CIA operative Jason Matthews, and directed by Jennifer Lawrence's "Hunger Games" director Francis Lawrence (no relation), this delightfully depraved espionage flick is notable for its commitment to the macabre, for Lawrence's intriguing, full throttle performance, and for the consistently unsettling tone and striking setting. Although the savage manner in which the spy world is depicted can at times venture into the absurd, the film is overlong by about fifteen minutes, and Justin Haythe's screenplay has a few too many double crosses for its own good, somehow it still manages to be consistently entertaining. Boasting a strong supporting cast that includes Joel Edgerton, Jeremy Irons, Charlotte Rampling and Matthias Schoenaerts, this nasty little spy thriller should score with its intended adult demographic.
In "Red Sparrow," Lawrence plays Dominika Egorova, a prima ballerina in the Bolshoi Ballet who, when she isn't wowing audiences with her graceful dancing, is caring for her ailing mother. After a nasty injury sidelines her ballet career, and her financial support to go along with it, Dominika's sleazy uncle Ivan (Matthias Schoenaerts), the deputy director of Russian Intelligence Service (SVR), recruits her to "Sparrow School," a spy program specializing in the art of seduction.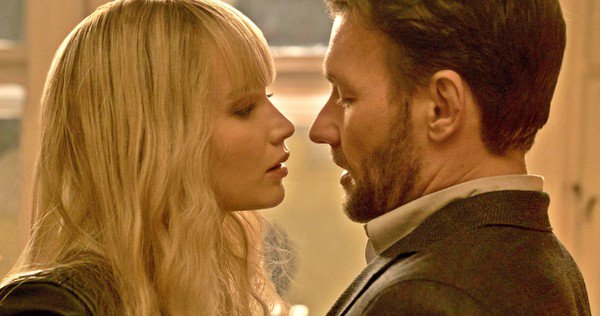 While his niece endures her humiliating spy training, uncle Ivan and his bosses, General Vladimir (Jeremy Irons) and Colonel Alexei (Ciarin Hinds), attempt to uncover the identity of a mole seen in Moscow conspiring with a known CIA internal ops-officer named Nate Nash (Joel Edgerton). After proving herself an expert seductress, for her first spy mission, Dominika is sent to Budapest, where Nash is stationed, in hopes of using her erotic skills to unmask the mole's identity. As Dominika dives deeper into the spy game, playing the Russians against the Americans and vice versa, the double crosses mount up along with the body count.
Perhaps the source material couldn't be condensed into screenplay form without losing logic, but despite its extended running time, Justin Haythe's screenplay is convoluted and unnecessarily confusing, even for spy thriller standards. The plot twists are never as smart as they aspire to be, a second act subplot involving a payoff to a Russian mole in the US government, played with drunken humor by Mary Louise Parker, goes on forever to absolutely no narrative purpose, and the stomach-turning torture scenes come across as needlessly sadistic. Whether or not audiences will be surprised by the climactic reveal of the mole's identity depends on their familiarity with the genre, but for most, it will register as fairly predictable. However, narrative shortcomings aside, the film is not without its virtues, from the aptly evil sparrow school segment and engaging action scenes to the moments of Dominika utilizing the full extent of her seductive powers. Also capturing the film's malevolent tone is the doom-laden score by James Newton Howard, while Jo Willems' gloomy imagery strikes a similarly foreboding note.
As the prima ballerina turned Russian spy, Jennifer Lawrence is a thoroughly alluring screen presence, maintaining an air of poker-faced mystery that keeps audiences guessing which side she's playing. With a credible Russian accent and projecting a convincing capacity for duplicity, Lawrence elevates the material every step of the way. The supporting roles of "Red Sparrow" are fairly stock across the board, though Joel Edgerton ("Black Mass") and Matthias Schoenaerts ("Bullhead," "Rust and Bone") still stand out in their respective roles as CIA agent Nate Nash and Dominika's manipulative uncle Ivan. Charlotte Rampling also makes her presence felt as the black-hearted headmistress of the Sparrow School, while Bill Camp ("Molly's Game," "The Night Of") continues his recent hot streak with another standout supporting role as Nash's abrasive CIA supervisor.
Confusing but compelling, sexy but silly, "Red Sparrow" is an intriguingly contradictory spy thriller showcasing Jennifer Lawrence's seductive side.
By Lucas Mirabella
Running Time: 140 minutes
Rated R for strong violence, torture, sexual content, language and some graphic nudity.