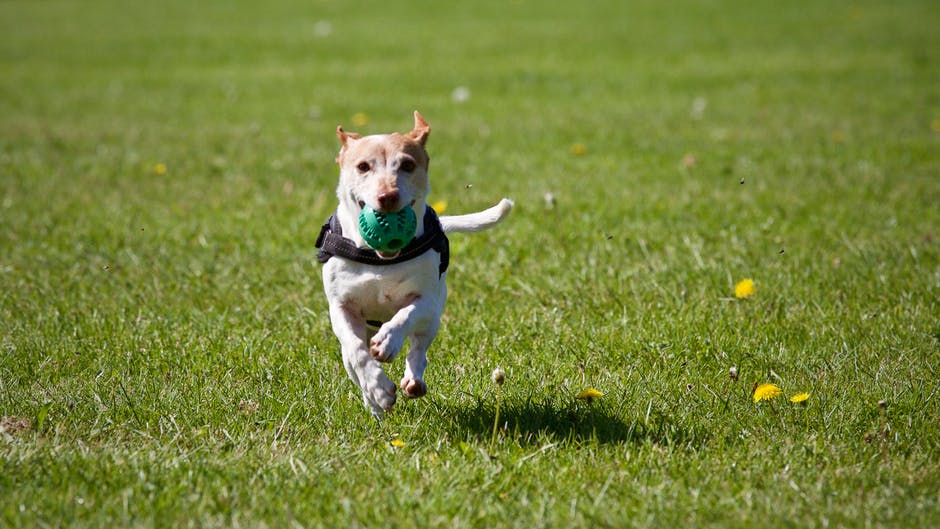 It's not just people who are experiencing a high rate of being overweight. According to the Association for Pet Obesity Prevention (APOP), 54% of dogs in the country are considered overweight or obese. That adds up to 50 million dogs in the US with an increased risk for health problems. This year, as people strive to make changes to improve their own health, Just Food For Dogs is setting out to give people assistance in getting their pet healthier, too.
"What we are doing is making it easy for people to help give their pets healthy food that they can feel good about," explains Dr. Oscar Chavez, a professor of canine clinical nutrition and staff veterinarian for Just Food for Dogs. "We stick with making wholesome pet foods from good ingredients. Our foods will give dogs the nutrition they need and help improve their quality of life with every bite."
APOP also reports that overweight and obese dogs are at an increased risk for having chronic inflammation, a reduced life expectancy, skin disorders, orthopedic disease, cancer, kidney dysfunction, respiratory disorders, and metabolic and endocrine disorders. Focusing on improving pet health can help avoid problems and can keep them feeling well.
Here are some tips from Dr. Chavez for helping to get dogs healthy:
Focus on fitness. In addition to taking your dog on walks (or runs) and playing fetch, focus on agility exercises. Look online to create your own obstacle course that will have your dog jumping, swimming, balancing, crawling and tunneling. Is it safe to put your dogs to work? Strength training is important and can be done by fitting your dog with weighted harnesses or latching it to light wagons or sleighs. However, this should only be attempted with properly trained dogs that are already conditioned and are deemed healthy by their veterinarian – just as you wouldn't jump into strength training – they must ease into it.
Doggy diet do-over. Most commercial dog food is highly processed and can be made with byproducts from the 4 D's (dead, dying, diseased or drugged) animals, this includes the popular raw diets. Traditional pet food can also contain toxins and cancer-causing agents. Seriously consider changing your dog's diet to a lightly cooked, fresh, whole-food recipe. DIY'ers can follow the recipes on the JustFoodForDogs.com website, purchase their foods online, or at one of the retail locations.
Learn more about pet foods. It's important to know about what pets need to be healthy and what should be avoided. Use only fresh whole food (ground beef, fish, broccoli, sweet potatoes, carrots, etc.), and avoid excess fillers that only fatten your pet. Veggies must be cooked, not served raw, as pets may not derive their full nutritional value when served raw and it can be tough on their digestive tract. No spices should be used as you would in human food as it disturbs their digestive system and can cause pain and intestinal problems. Once any potatoes are cooked to the desired level, immediately add ice to halt the cooking and cool the food. This will preserve the maximum nutritional value of the food.
Don't just read my mind. Like people, dogs thrive on mental stimulation to keep them happy. A bored dog can become depressed, anxious and even ill. You can extend your dog's life and enrich it by keeping them busy. As they age, keep their mind active with training, socialization, games, one-on- one attention, and other enrichment activities. Doggie daycares are a great way to let your dog stay stimulated when the alternative is to be home alone all day.
Sink your teeth into this one. Dental hygiene is an often-overlooked aspect of pet care. Many of us simply forget to brush our dogs' teeth on a daily basis.Unfortunately, poor oral hygiene can lead to plaque, gingivitis, and eventually, periodontal disease, a bacterial infection of the mouth that has been linked to heart disease and organ damage. It's a myth that kibble helps break down tartar – the only thing that will work is daily brushing, so make it a priority to brush your dog's teeth at least once a day!
"Research shows that a focus on your dogs' fitness leads to better fitness for yourself," adds Dr. Chavez. "This is a lifestyle change that selfless and selfish at the same time. Make this the year where you and your dog get healthy together!"
Focusing on wholesome nutrition and freshness, the company doesn't use any types of preservatives, growth hormones, BHA, BHT, pink slime, or artificial colors. All of their foods are made from recognizable ingredients that are approved for human consumption, lightly cooked, vacuum sealed, and immediately frozen. They remain good for up to 12 months in the freezer, or 3-6 days once in the refrigerator. Their collection of meals includes, turkey and whole wheat macaroni, beef and russet potato, chicken and rice, fish and sweet potato, lamb and brown rice, and venison and squash, and a line of prescription diets used by veterinarians to manage disease.
"Our mission is to help give people a way to get their pets healthier," added Shawn Buckley, the founder of Just Food for Dogs. "Our dog food is created by dog lovers who want pets to be happy, healthy, and live longer lives. We treat your pet just like we treat our own."