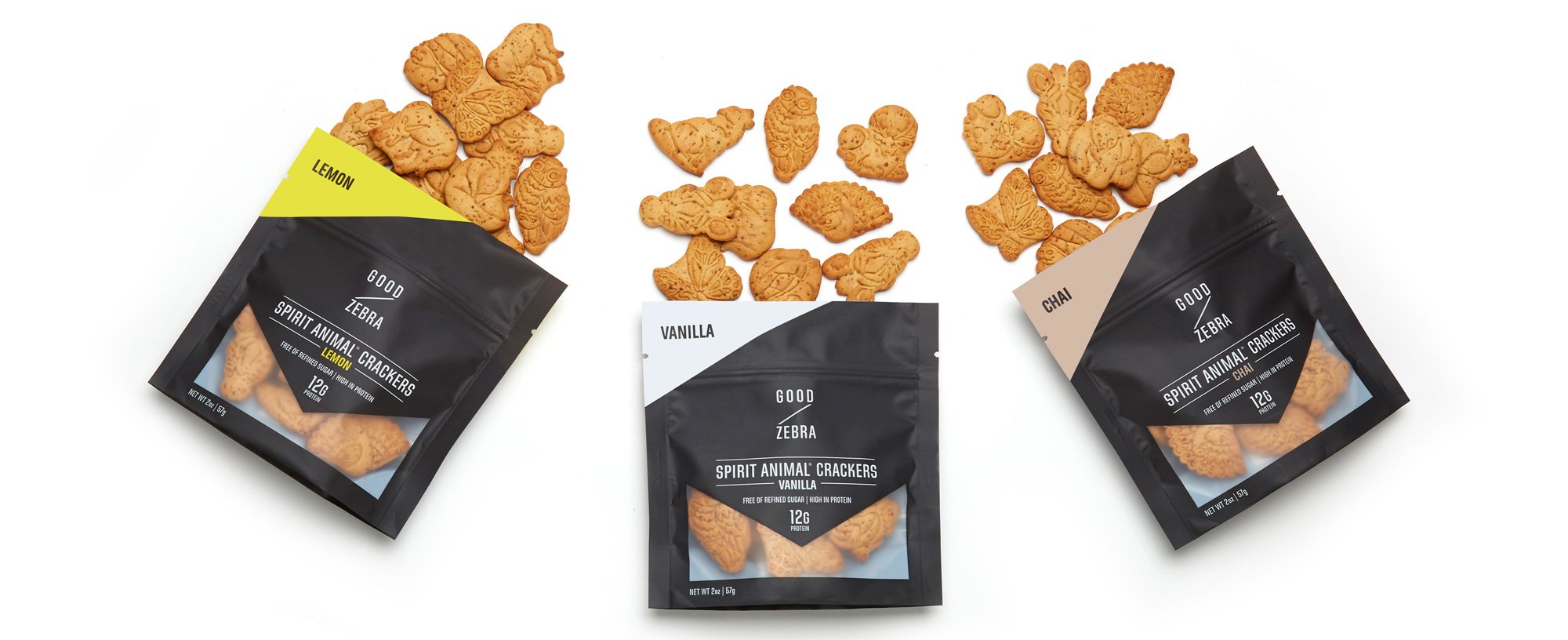 Always being on a diet is no fun! However, I just found the greatest snacks that will not make you feel guilty.
Turns out, animal crackers aren't just for kids… If you haven't had a chance to check out Good Zebra Animal Cracker snack packs, indulge in the satisfying and sustaining protein-packed treats from Good Zebra.
A woman-led brand fearlessly striking out to disrupt the snack food industry, Founder and CEO Erika Szychowski is a global branding authority that has worked with a diverse clientele base from The Rolling Stones to the Olympic Games. Her passion for baking and strong brand vision are helping bring these tasty protein bar alternatives to briefcases and backpacks across the nation.
What's in Good Zebra?
12 grams of protein per 2 ounce serving
NO refined sugar – sweetened with only organic honey and coconut sugar
All-natural with no artificial ingredients or preservatives
11 unique spirit animals inspired by street and tattoo art and each with its own message
Available in a re-sealable bag in 3 satisfying flavors: Vanilla, Lemon, and Chai
Starting in early 2018, they'll be rounding out their offerings with a decadent Peanut Butter and Chocolate flavor… and we CAN'T WAIT!
It is simply scrumptious!
They are available at Peet's Coffee locations throughout the nation and www.goodzebra.com