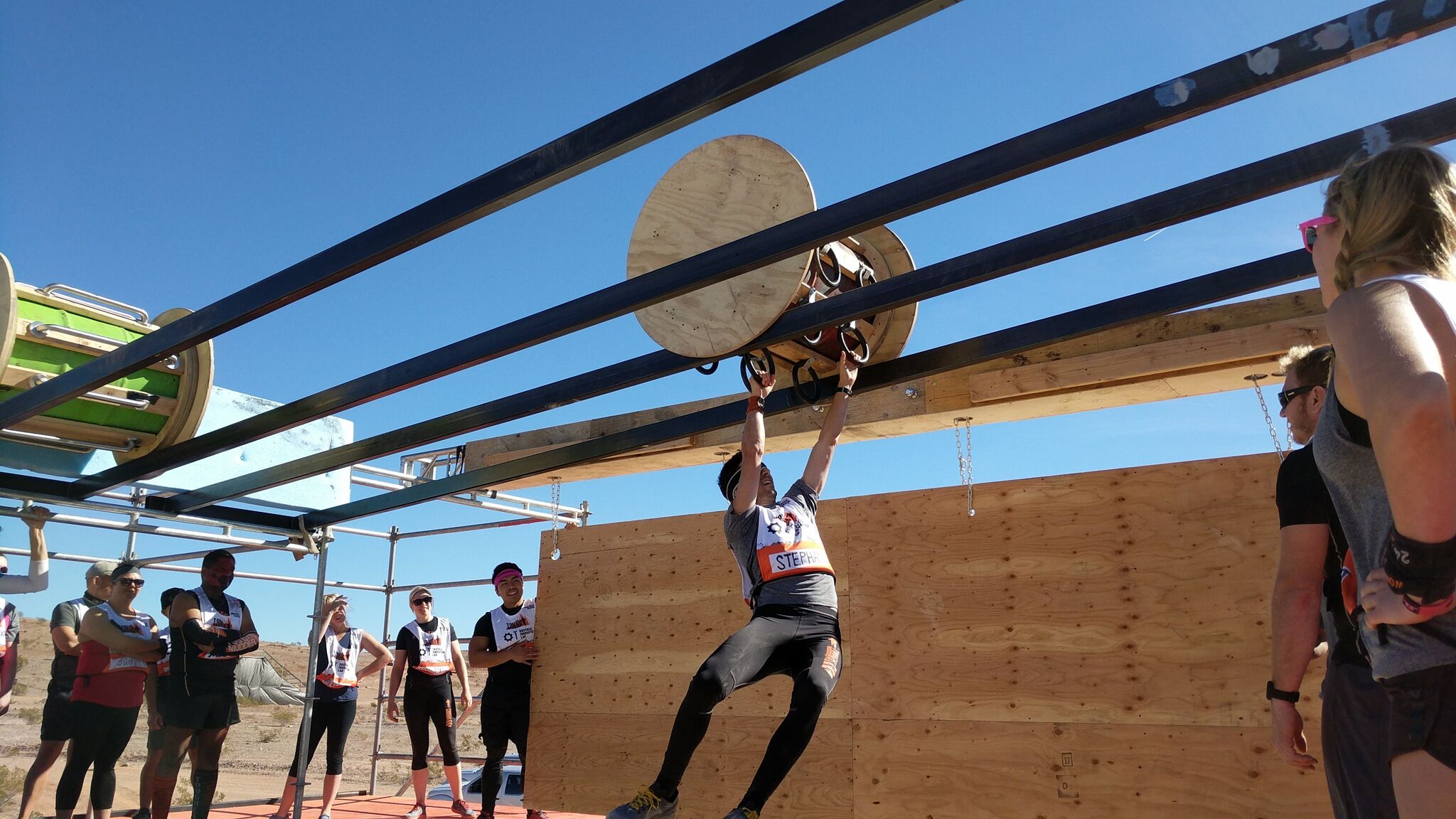 Are you ready Tough Mudder, #OCR enthusiasts? A new muddy year is here and Tough Mudder's Innovation Lab is kicking the year off the right way… revealing a revolutionary twist on obstacles for the 2018 season.
Can we get a burpee drumroll?
They are calling it the biggest structure to ever hit the obstacle course racing industry: Happy Ending, presented by Merrell, and Kong Infinity, the first obstacle in company history to be designed by members of the global tribe of more than 3 million Mudders. The company also revealed the iconic "Vault" obstacles (previously retired) coming back to course in 2018.
Happy Ending is the new Tough Mudder Finisher Obstacle requiring teamwork by participants of all levels.
Sitting at nearly 25 feet tall and over 80 feet wide and 100 feet long, it marks the biggest structure ever featured on course.
Participants must climb and push their way up an angled structure (40 degrees) creating human pyramids as they ladder over one another up multiple slippery inclines. At the summit, participants then dive feet-first down a 30 foot slide into a water pit.
"Tough Mudder is an inclusive brand committed to connecting people. As a global tribe, we break down social barriers such as race, religion and politics. By using our sport as a vehicle for change, our events highlight the everyday heroes and elite athletes who together bring positive transformation worldwide," said Will Dean, Tough Mudder, Inc. CEO and Co-Founder.
Happy Ending replaces the infamous Electroshock Therapy (EST) obstacle in which participants ran through dangling electrified wires. Although EST is "retiring" as a finisher challenge, it will transition to the Tough Mudder Full (10 mile) course and will be optional for all participants via bypass lanes – as not all are ready to get shocked with 10,000 volts.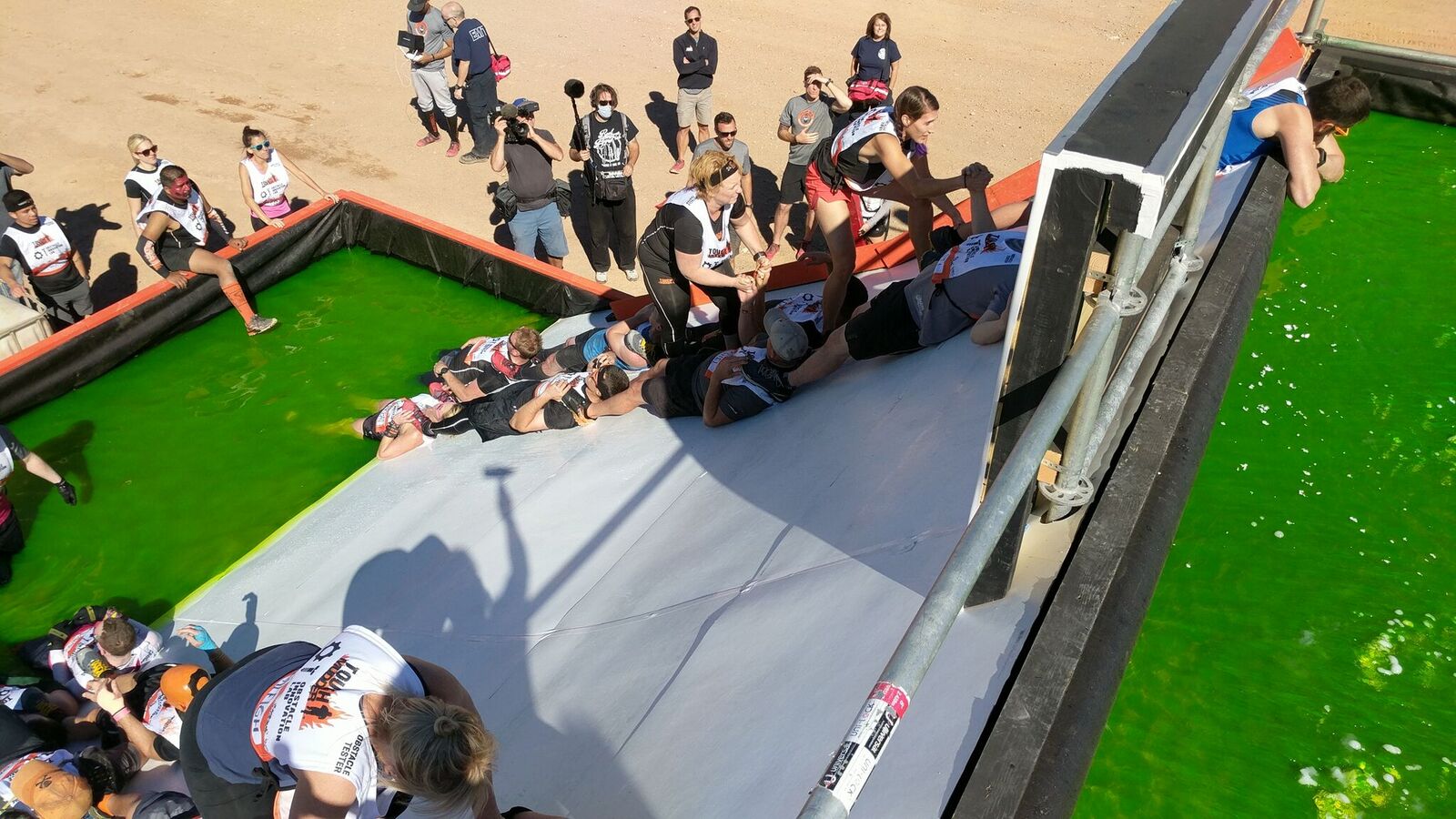 Participants who are looking for a new shocking challenge may choose to exit Happy Ending by sliding down Third Rail – the bonus electricity challenge featuring more than 10,000 volts hanging from wires on a 30 foot slide into a pit of water. This is optional challenge is for the bravest of all participants. Those not wishing to give it a shock – shot – may slide down the regular Happy Ending exit.
"Tough Mudder is making a concerted effort to invest in Tough Mudder Half to provide accessible, yet rewarding experiences, to so many runners and outdoor enthusiasts who are not being challenged or excited by ordinary runs or half marathons," said Dean.
Kong-Infinity
A literal "spin" off of the iconic Kong obstacle, Kong Infinity is engineered to test even the most experienced Tough Mudders by being one of the most technically challenging obstacles on course.
Requiring upper body strength and agility, participants start by climbing a 15 foot structure to reach a barrel which has handles fixed around its circumference on a set of tracks suspended more than 20 feet off the ground.
By using momentum, participants rotate the barrel along the tracks to the other side. Kong-Infinity was designed by Ross Munro and Jonny McDonald of Glasgow, U.K.
For the first time since its inception in 2016, Kong, the giant, 30-foot obstacle in which participants swing like Tarzan, traversing from one floating ring to another, will be featured on the Tough Mudder Full course where everyone will have the opportunity to conquer this massive challenge.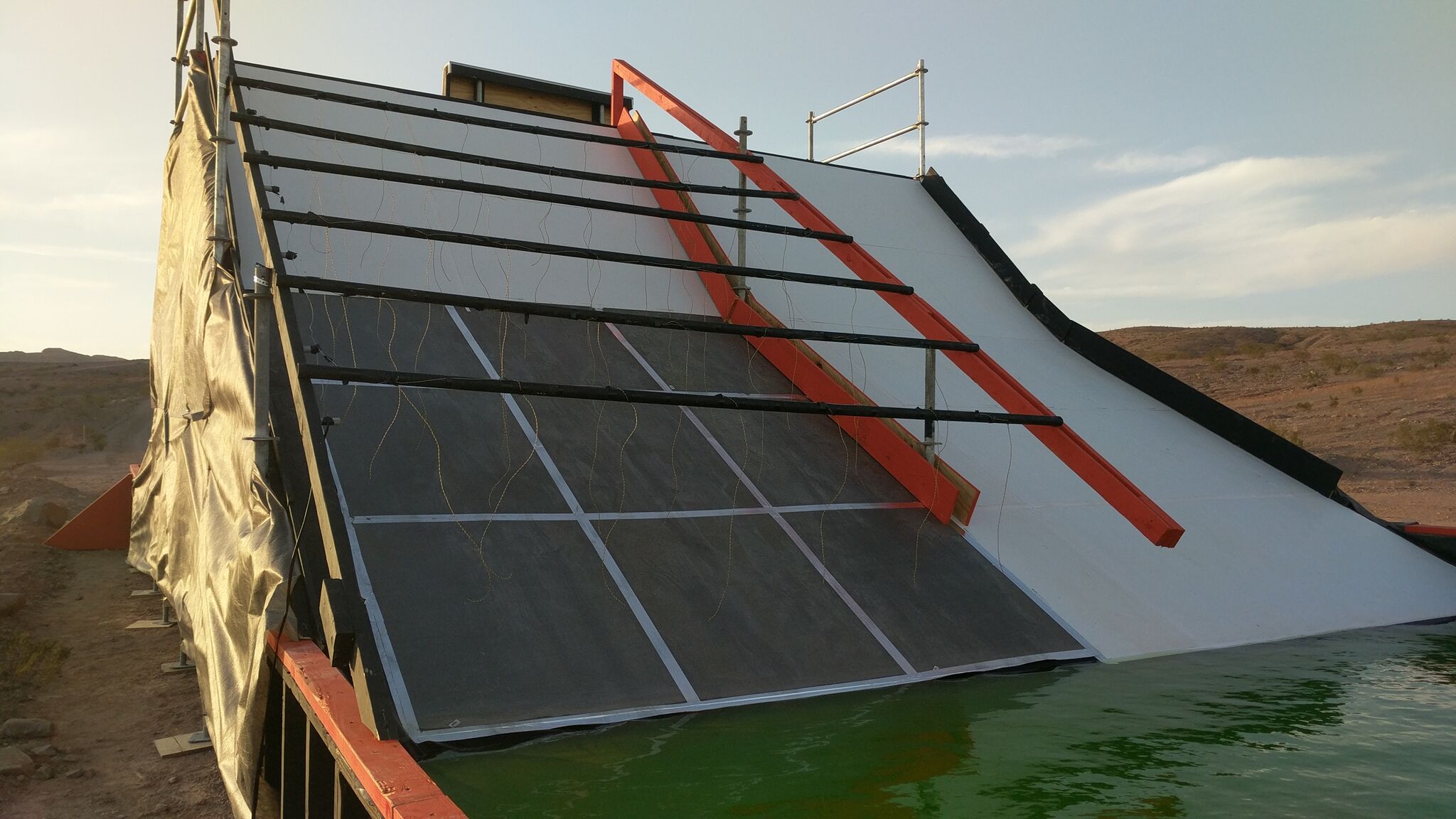 Tough Mudder Vault
The company unveiled the 25 historic obstacles Mudder Nation may vote on today through Friday, Jan. 26 at ToughMudder.com/obstacles.
The winning "Vault" obstacles will be unveiled Feb. 5 with two-to-three historic challenges featured on every course in 2018 giving participants the chance to relive their favorite classics or for new Mudders, the chance to experience the best obstacles
Tough Mudder has had to offer. A full list of the 25 obstacles is available online at ToughMudder.com/obstacles.
As an upgrade to the Vault obstacles for Legionnaires, participants who have completed multiple events, every course will have mystery vault features designed specifically for the Mudder Legion that include unique, never-before-seen modifications and design elements.
Take on the MUDDER CHALLENGE and sign up for a race near you: www.toughmudder.com