On Wednesday evening, the biggest stars from sports and entertainment converged at the Microsoft Theater in Los Angeles to celebrate the year's best moments in sports at The 25th ESPYS Presented by Capital One. The show was hosted by five-time NFL MVP and two-time Super Bowl champion Peyton Manning and aired live on ABC.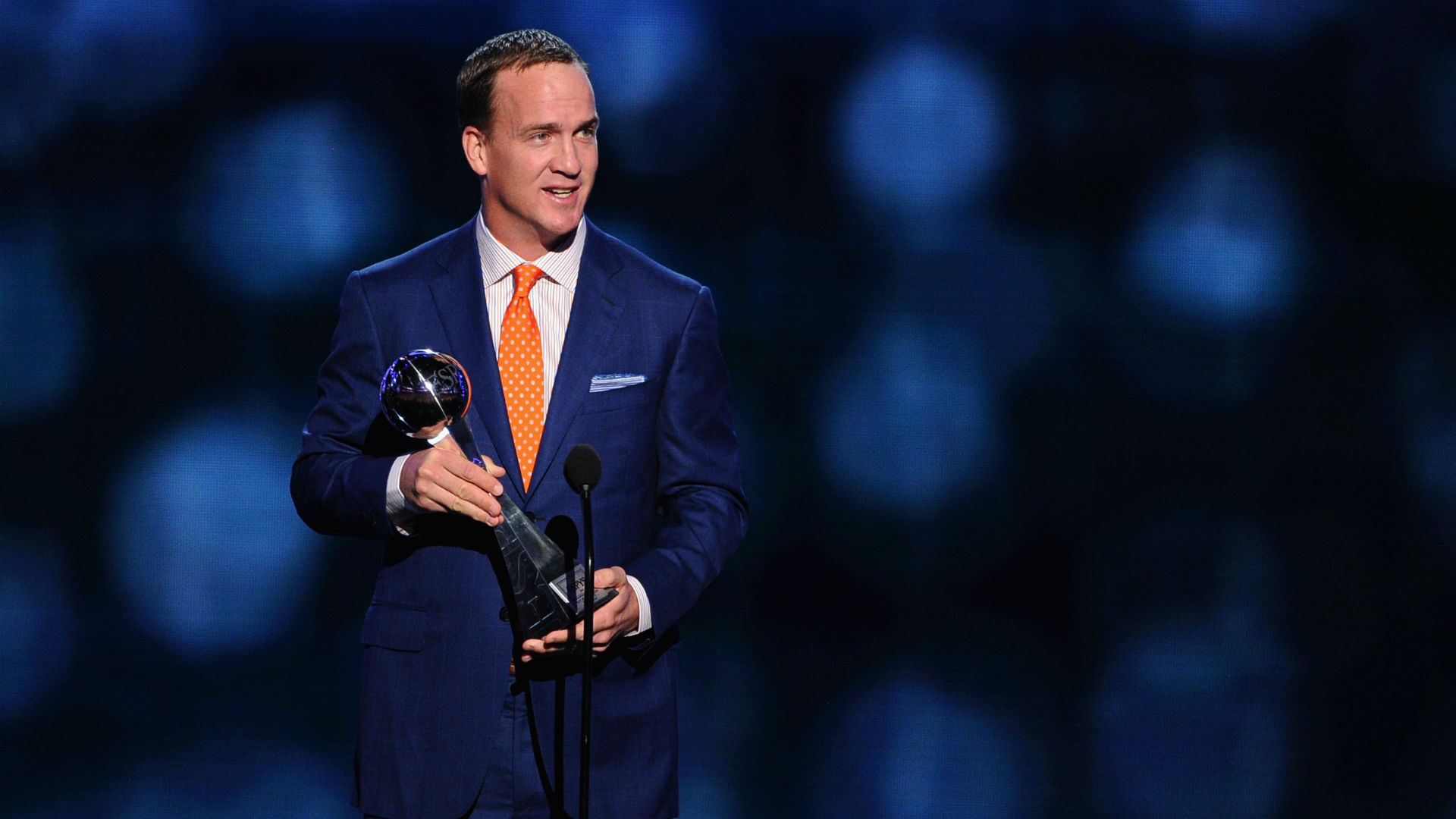 The evening's first award went to NFL Offensive Rookie of the Year Dak Prescott, who was named Best Breakthrough Athlete. He topped stiff competition from the Bucks' Giannis Antetokounmpo, the Yankees' Aaron Judge, U.S. Women's Gymnastics' Laurie Hernandez, and U.S. Soccer star Christian Pulisic. Russell Westbrook collected the ESPY for Best Male Athlete, extending the NBA's streak of 6-straight wins in that category.
Simone Biles took home two awards, winning Best Female U.S. Olympic Athlete and Best Female Athlete, after losing the same category to Breanna Stewart last year. Kevin Durant took home his fourth ESPY, winning this year's Best Championship Performance for his work leading the Golden State Warriors to an NBA title. Durant's ever-supportive mother Wanda, aka 'Mama Durant,' was by her son's side as he accepted the honor. Michael Phelps, the most decorated Olympian of all time, took home his third and fourth ESPY for Best Record-Breaking Performance and Best U.S. Male Olympic Athlete.
COMPLETE LIST OF THE 25th ESPYS WINNERS
Best Breakthrough Athlete: Dak Prescott
Best Game: Patriots, Falcons Super Bowl
Best Coach: Bob Hurley, Sr.
Best Moment: Chicago Cubs
Best Championship Performance: Kevin Durant
Best Record-Breaking Performance: Michael Phelps
Best Play: Aaron Rodgers/Jared Cook
Best Female Athlete: Simone Biles
Best Male Athlete: Russell Westbrook
Best Team: Golden State Warriors
Best Upset: Mississippi State defeats U Conn
Best NFL Player: Aaron Rodgers
Best WNBA Player: Candace Parker
Best Male College Athlete: DeShaun Watson
Best Female College Athlete: Kelly Barnhill
Best Female Action Sports Athlete: Anna Gasser
Best Male US Olympic Athlete: Michael Phelps
Best Female US Olympic Athlete: Simone Biles
Best Male Athlete with a Disability: Steve Serio
Best Female Athlete with a Disability: Becca Meyers
Best Comeback Athlete: Jordy Nelson
Best International Athlete: Usain Bolt
Best NBA Player: LeBron James
Best MLB Player: Mike Trout
Best NHL Player: Sidney Crosby
Best Driver: Lewis Hamilton
Best Male Action Sports Athlete: Mark McMorris
Best Fighter: Demetrious Johnson
Best Male Golfer: Sergio Garcia
Best Female Golfer: Ariya Jutanugarn
Best Male Tennis Player: Roger Federer
Best Female Tennis Player: Serena Williams
Best MLS Player: David Villa
Best Jockey: John Velazquez
Best Bowler: Jason Belmonte
SPECIAL AWARDS
Jimmy V Award for Perseverance: Jarrius Robertson
Arthur Ashe Award for Courage: Eunice Kennedy Shriver
Pat Tillman Award for Service: Israel Del Toro
Icon Award: Vin Scully