Disney unveiled Emily Blunt as Mary Poppins in a special image-in-motion. CLICK HERE to WATCH.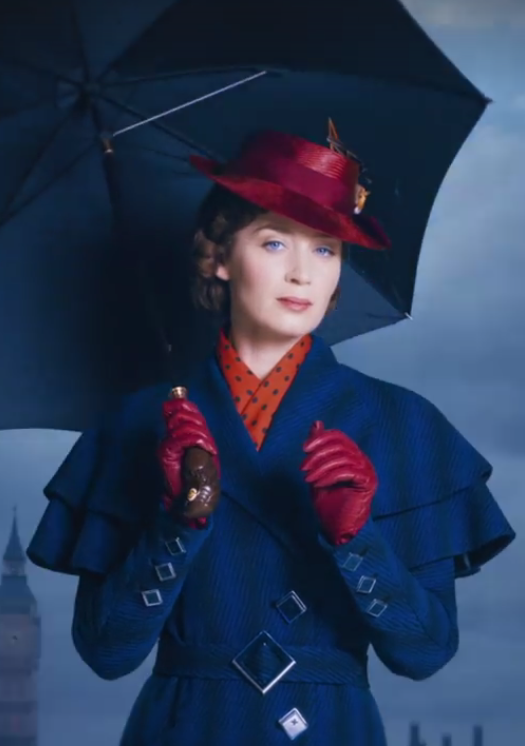 "Mary Poppins Returns," is an all-new sequel to the 1964 "Mary Poppins" which features a fresh sensibility while celebrating the spirit of the original.
Blunt took to the stage at the D23 Expo in Anaheim Saturday morning, joining director/producer Rob Marshall to talk about the eagerly-anticipated return of the enigmatic nanny, where Blunt offered insight as to how she made the character her own. "I needed to try to pay homage to Julie Andrews but carve out a new space for myself.
And we were very loyal to the books," said Blunt. Marshall shared, "I was incredibly honored to be approached by Disney about directing a sequel. This is a brand new original film musical from top to bottom, which is very rare, and it is a wonderful opportunity to create something specifically for the screen."