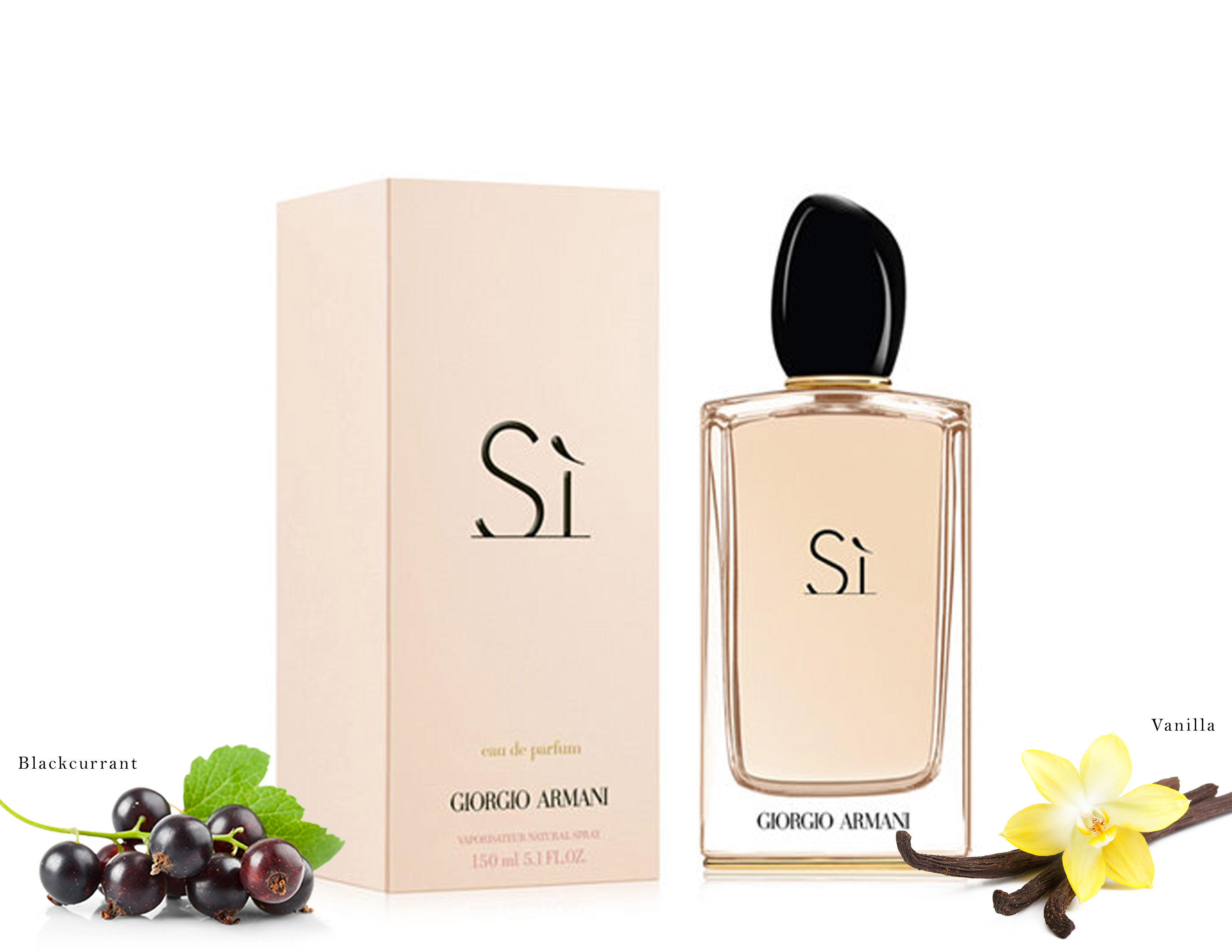 Sì Eau de Parfum, Giorgio Armani
Sì Eau de Parfum is a tribute to the free spirited independent woman.
With top notes of deep blackcurrant nectar, chypre which develops in the middle with Airy floral mixed to notes of vanilla. Sì finishes at the base with notes of musky blond wood.
Price: 3.4 fl.oz. for $120.00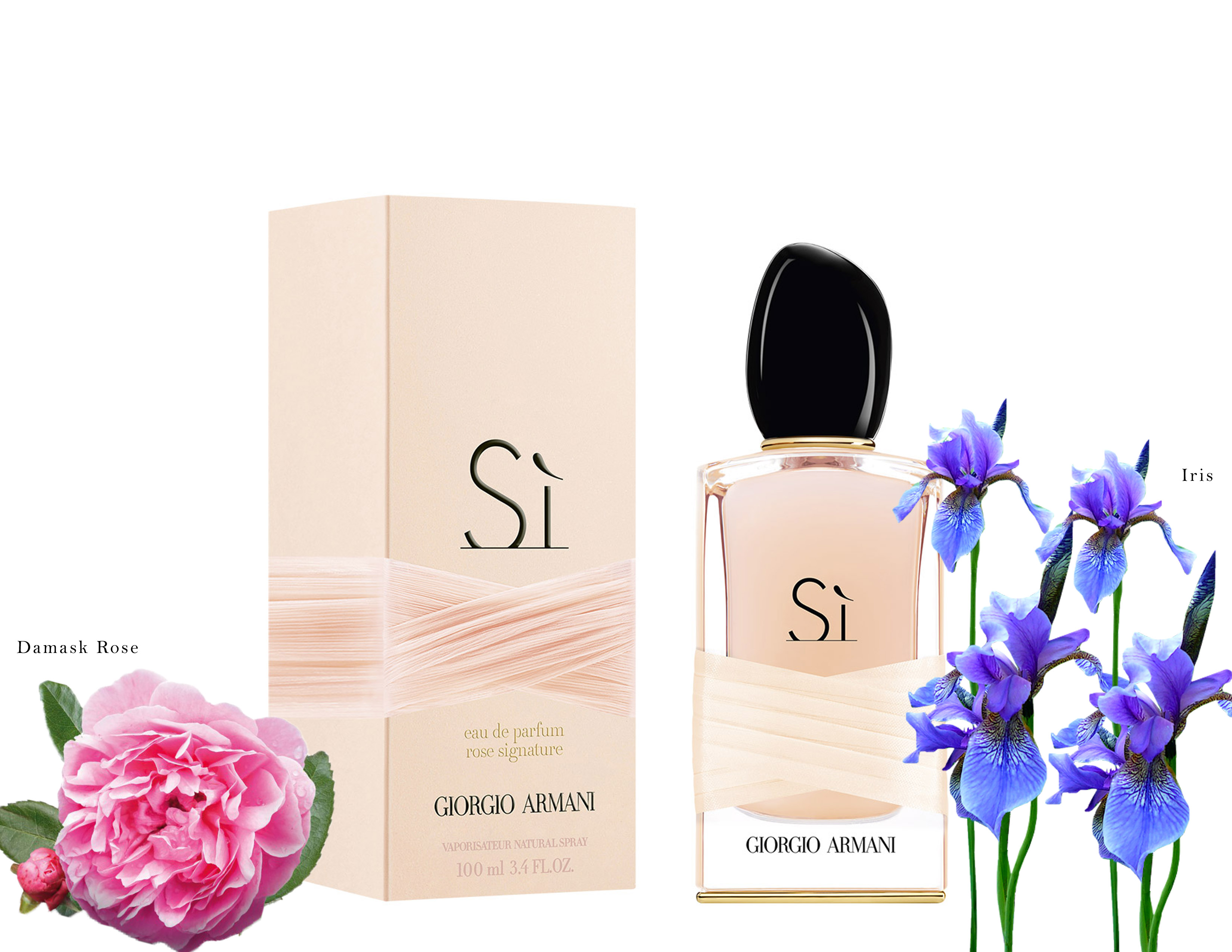 Sì Rose Signature, Giorgio Armani
SìRose Signature by Giorgio Armani was created by Julie Masse. Delicate and powerful, yet seductive, Sì Eau de Parfum embodies strength and sensitivity.
It is a Floral fragrance featuring rose de mai, damask rose, bergamot, mandarin orange, freesia, blackcurrant, vanilla, osmanthus, iris, ambrette (musk mallow), amber, and patchouli.
Price: 3.4 fl.oz. for $120.00