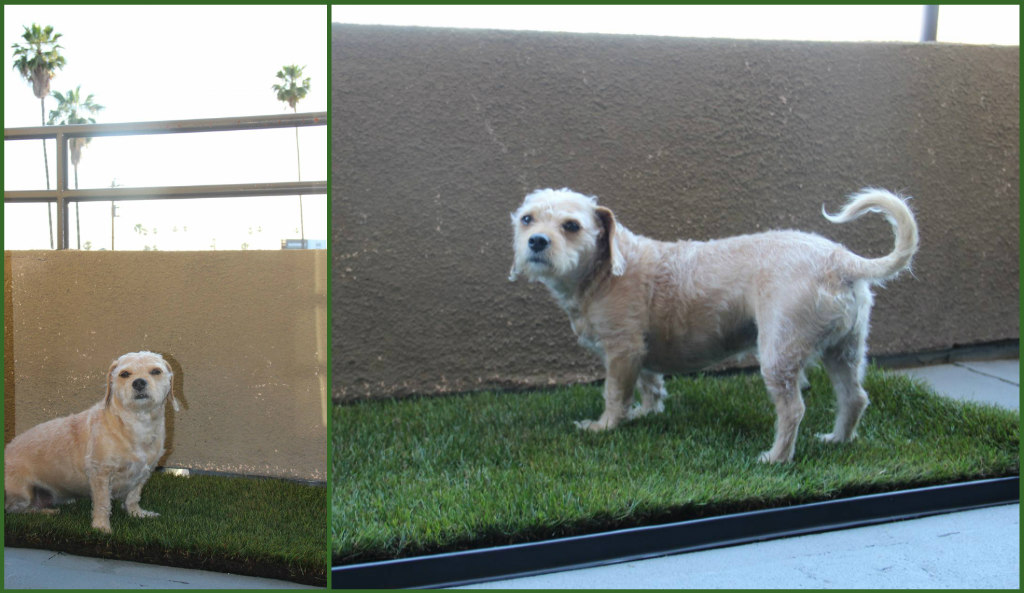 New York City, Los Angeles, San Francisco, Chicago… unless you're living in the park 24/7, cities aren't exactly the best place when it comes to space for dogs to run, roam and do their business. I used to go to Home Depot every weekend and grab a roll of their artificial grass rugs, cut them up and cover my balcony so Laurie could do her thing. Problem is, the rug wouldn't absorb so I ended up having to clean the balcony floor anyway!
Thankfully there are "ideas" people like Andrew who think of clever ways to make life easier for pet owners. Enter, Fresh Patch. You might know them from "Shark Tank!" Andrew started the company out of his car – delivering 10 to 15 Fresh Patches per week. It's real grass, perfectly cut to fit on a wooden or plastic frame tray so as to create a portable mini yard for your dog at home or on the balcony.
Delivered straight to your door, the Fresh Patch is a life saver for both pet owner and pet! It's especially helpeful if your dog needs to go to the bathroom late or in the middle of the night and it's a hassle to take them several stories down to go outside.
One of our dog reporters, my terrier spaniel Laurie, tested out a Fresh Patch and she gives it 4 PAWS UP! They have sizes for small medium and large dogs.
We asked Andrew a few questions for our pet loving readers:
Obviously created for pet owners who live in cities, how and when were you inspired to start Fresh Patch?
My wife and I had recently moved from Los Angeles to Miami, FL. Our place in LA had a backyard and our condo in Miami had a concrete balcony. Our dog Chloe was not too happy about the downgrade so I started bringing turf from the local nursery onto the balcony for her.
Replacing the grass myself became a real chore and that is when I had my idea moment!
With the larger fresh patch, do most consumers also purchase the bottom plastic bed or do some just order the grass?
90 percent of customers will order the accompanying tray.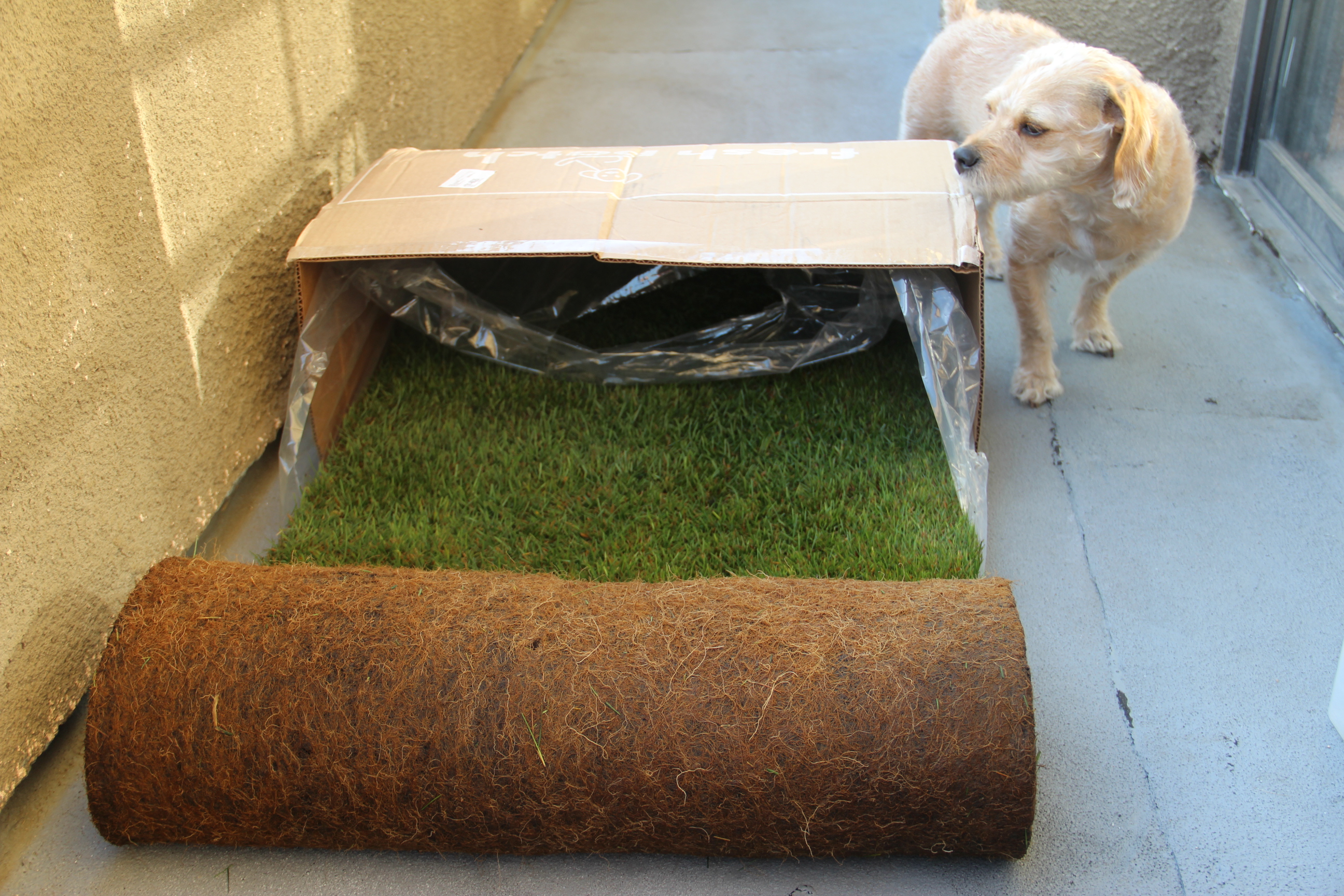 Laurie rolling out her Fresh Patch!
Because male dogs often lift their leg against a hydrant or bush/tree, what do you recommend for pet owners who have male dogs? Do some people place something on the fresh patch?
Yes, customers definitely purchase "pee sticks" and mini fire hydrants. Click here to order.
Do you have plans to expand with other products?
We are currently developing a product just for cats 🙂
——————————————
Our cat reporter, Blanche is very happy to hear that!
Now in the U.S., Australia and Canada, Fresh Patch is expanding to the UK AND Brazil.
For more info on Fresh Patch and to order yours visit: